This review is brought to you by the beer guzzlers over at CraftNation, where you will find a host of craft beer news and reviews. It was written by their editor, Regardt van der Berg.
One of the most noticeable South African craft beers on the shelf today, Fraser's Folly is a brewery based in Struisbaai in the Western Cape. In fact, Fraser's Folly is the southernmost craft brewery in South Africa - ̶ there's a fact for your Tuesday night pub quiz. The paper-wrapped label came about when the brewery ran out of labels for a festival and had to improvise. The result was a huge success and it has now become the brewery's signature.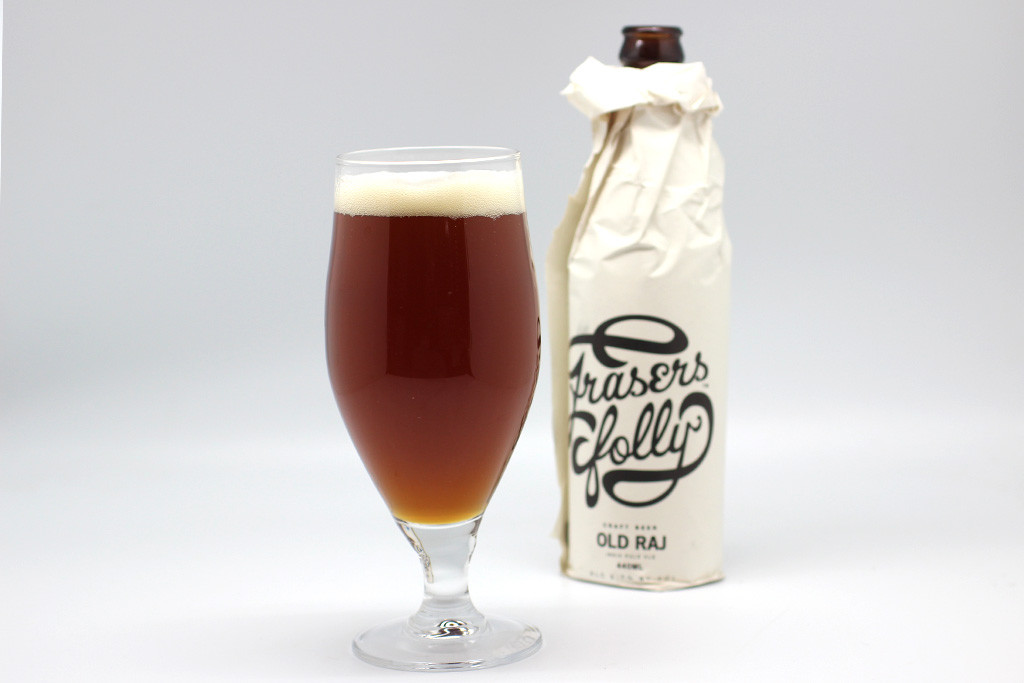 The latest beer in the line-up is the Old Raj IPA, a dry IPA made with English hops. The Old Raj is ideal for the beer drinker who loves the bitter taste of a hoppy IPA. It's not readily available in Jozi yet, but Capetonians would have certainly come across Fraser and his folly of beers at the local festivals.
Fraser's Folly Old Raj IPA is beautiful and easy drinking IPA and it's one beer that is definitely worth drinking out of the bottle.
Beer Specs
ABV [Alcohol By Volume]: 5.7%
Volume: 440 ML
IBU [International Bittering Unit]: n/a
Beer Details
Brewer: Fraser's Folly
Beer Style: IPA
Brewer website: www.frasersfolly.co.za
This article was originally published on CraftNation. Read the original article.
.
.