This Beer Review is brought to you by the beer guzzlers over at CraftNation, where you will find a host of craft beer news and reviews. It was written by their editor, Reghardt van der Berg.
If you have tasted any of the beers from The Porcupine Quill Brewing Company (and they have one of the best URLs in the country), you'll know that these guys love their beer strong. The styles they brew are largely on the higher ABV side and I am a long-time fan of their Dam Wolf range. If you have not tried the Wolf in Sheeps Clothing, you need to add it to your beer wishlist, it's incredible.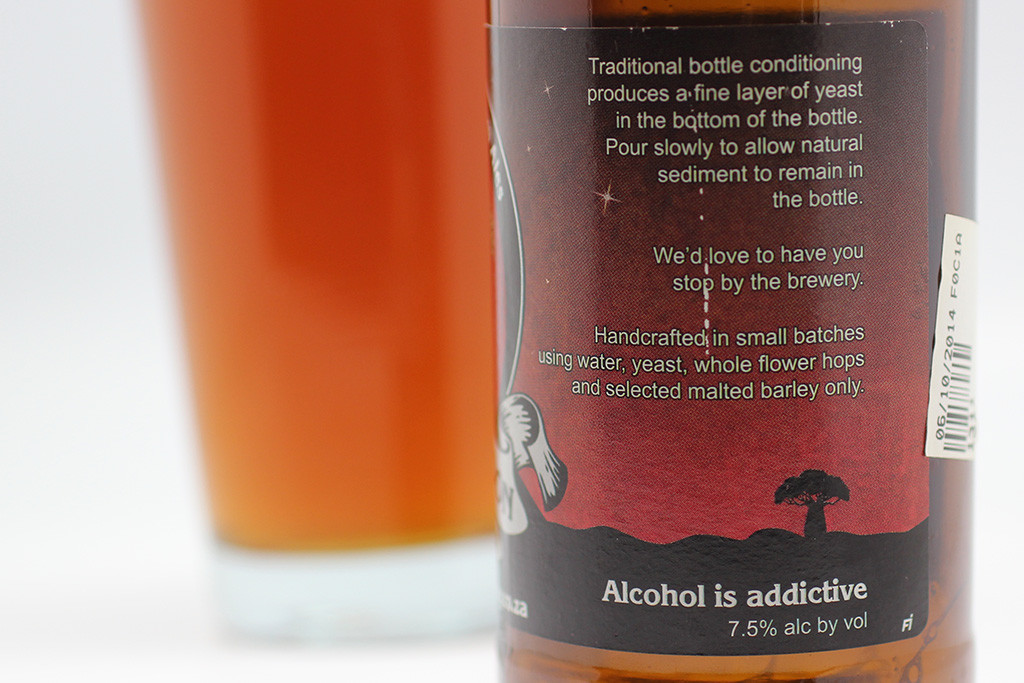 Another one of their ranges is African Moon, with the Blackbuck Bitter amber beast the first one I have tried. At 7.5% this beer forms part of the Strong Bitter beer style, also known as Extra Special Bitter or ESB - a subcategory of the Pale Ale beer style. As it name implies, it is strong and bitter, but absolutely delicious on both counts, I assure you.
There isn't any head when poured but the beer is moderately carbonated. Its dark amber colour is a sure sign of the experience that is to come. At first taste it is quite difficult to place the flavours, they are all encompassing and it makes you really appreciate the first sip. This beer is brewed with six malts and there are strong burnt caramel flavours as you drink it.
It's great to see a beer of this quality not retailing for R35+, and I paid R27 for 440 ml. The Blackbuck Bitter is a fascinating beer and I'll definitely be adding it to my 'regulars' list.
Beer Specs
ABV [Alcohol By Volume]: 7.5%
Volume: 440 ml
IBU [International Bittering Unit]: n/a
Beer Details
Brewer: The Porcupine Quill Brewing Company
Beer Style: Strong Bitter
Brewer website: www.craftbrewers.co.za
This article was originally published on CraftNation. Read the original article.
-
-