Canon Europe, world leader in imaging solutions, today adds two new ultra-compact 1.3MP resolution network cameras – the VB-S805D and VB-S905F – to its product range. The new cameras form part of the recently launched S series and feature Canon's distinctive advanced lens technology as well as dual image and network processors.
The VB-S805D and VB-S905F offer high-quality monitoring with detailed images and six intelligent analytic functions, offering great value for money. The in-built analytics offer detection of movement, abandoned objects, removed objects, camera tampering, passing and volume detection. These new models are suitable for surveillance in a variety of indoor environments, including small retail outlets, education and hospitality sectors.
The inclusion of dual processors DIGIC DV III and DIGIC NET II means each step of the imaging process – capturing, processing encoding and transmitting – is performed seamlessly. Additional benefits include enabling outstanding low light performance, even in difficult lighting conditions, to offer a true day/night solution.
The ashperical lens elements and high refractive index lenses of the VB-S805D and VB-S905F are used to create an extremely compact lens unit. In both models, the lenses offer a wide angle of view and low distortion, while more light is delivered to thecamera's sensor. The result is brighter and better defined images.
The cameras have been designed with minimal dead space due to a reduction in the size of the circuit boards and the number of components used. The light weight cameras therefore make installation far easier for end-users. The arrangement of the components also reduces the load on the cables that operate the camera, helping to ensure durability.
The VB-S805D and VB-S905F provide 1.3 mega pixel resolution and impressive image quality, even in lowlight conditions. The Auto Smart Shade Control makes real-time adjustments to exposure to improve visibility in dark areas and difficult lighting conditions.
The cameras also deliver 2x H.264 video streams at different resolutions to provide greater flexibility in monitoring and recording.
Braam Steyn, Business Development Manager, Canon South Africa, said: "We've been focusing strongly on our in-built analytics capabilities in order to meet with the demands of the market, our customers and our partners. With these new cameras, we offer a comprehensive set of powerful andintelligent features. These new models are ideal for customers seeking quality, HD surveillance at an affordable price."
A new range of accessories have also been developed for the VB-S range of Minidome network cameras, including the VB-S805D, to offer diverse installation opportunities. These consist of: PC30-VB, a Pendant Mounting Kit (to allow installation suspended from high ceilings); SS30-VB, a Surface Mounting Spacer (which obviates opening cable holes during installation); and PS30-VB, a Junction Box Mounting Kit (which allows mounting to junction boxes).
The new cameras benefit from Canon's 70 year heritage as a high quality lens manufacturer, with vast experience in developing network cameras that deliver exceptional image quality in all light conditions. Canon's network cameras are simple to install, compatible with ONVIF Profile S and are supported by an extensive warranty programme. The new cameras will be available from August 2014.
Customers, VMS partners and system integrators can find out more information about Canon's network camera product range here: http://cpn.canon-europe.com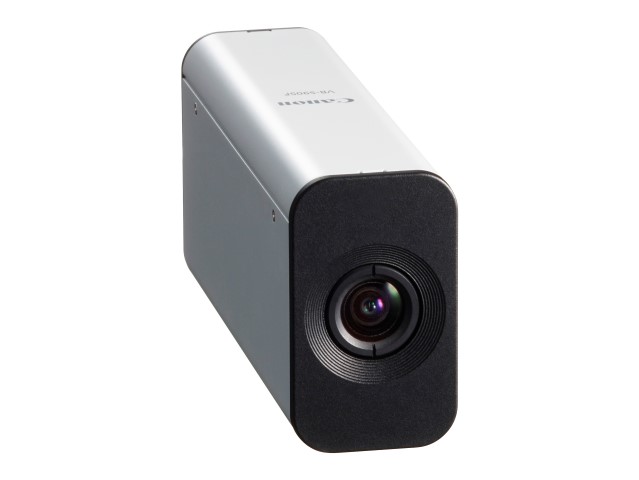 Canon's new VB-S905F network camera