Canon Europe, world leader in imaging solutions, today announces the release of the i-SENSYS LBP312x, a small footprint, high-productivity printer for use in fast-paced work environments where space is a premium. The new device combines sharp, rich print output at fast speeds with high capacity paper trays, double-sided printing and versatile mobile connectivity, making it ideal for busy workgroups in small office spaces.
Versatile office workhorse printer
The Canon LBP312x is a black and white printer for busy office workgroups, offering advantages in speed, footprint, print quality, paper capacity and running costs. Its high productivity and compact design make it great for all kinds of busy environments where fast, frequent printing is necessary – from client-facing environments, such as healthcare or retail, to fast-paced environments, such as logistics, finance or legal.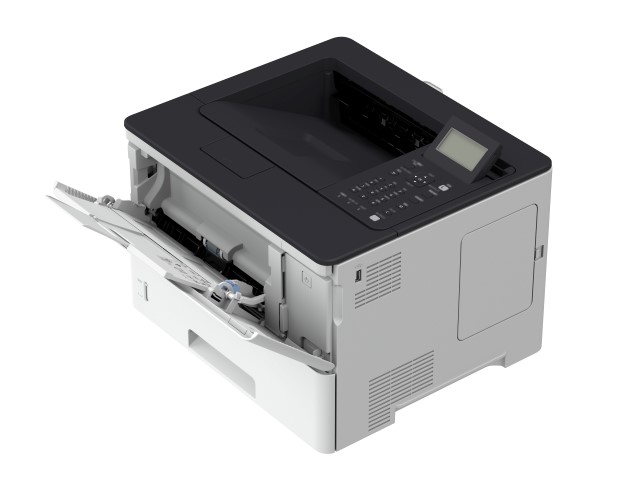 Compact footprint
The Canon LBP312x is based on an innovative, more compact print engine, and also uses smaller toner cartridges. Its small footprint means it can be placed closer to users, providing immediate access to high-speed, top quality, mono print output, wherever work actually happens.
High productivity and fast wake up
At the heart of the Canon LBP312x is an improved print engine that's both compact and also highly efficient, delivering fast A4 and A5 print at speeds of 43ppm and 65ppm respectively. It's ready to print in seconds from power off and sleep when the new Quick Start Up or Recovery modes are enabled, and the high-yield cartridges mean more pages can be printed between refills.
Versatile configuration options
The Canon LBP312x has one 550-sheet paper cassette built in, and can be extended with up to three more standard cassettes of 550 sheets each. So as well as increasing paper capacity to reduce reloading frequency, it's also possible to print on up to four different sizes of paper, or different types of headed paper or forms, without having to reload.
Mobility and easy integration with existing printer fleets
The Canon LBP312x supports a wide range of cloud and mobile technologies, including the Canon PRINT Business app, Apple AirPrint, Mopria and Google Cloud Print. Moreover, it's optimised for PCL and PostScript environments, and compatible with managed services, including our e-Maintenance remote service management system and uniFLOW output management.
Rayner Botha, Canon South Africa Product Manager, said: "Canon builds its products around working with our customers to understand their needs. The LBP312x is built to address the needs of customers that have high document output requirements for a small workgroup or in a compact office environment. Departments or businesses in the legal, finance and logistics sectors regularly need to print large amounts of critical documents while keeping office space to a minimum and I believe this is the perfect device for those needs. Mobile connectivity and network integration makes the device perfect for agile workgroups, and uniFLOW compatibility makes it easy to slot into an existing print infrastructure."
The new series will be available from April 2017.