Tech News sponsored by: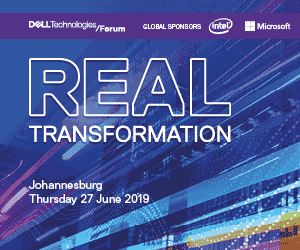 Every day there are new reports of data breaches, cyber-attacks and security bugs affecting IT services and applications. Despite having the necessary security measures in place, the public and private sectors are still at high risk of being attacked by cybercriminals, mainly due to human error.
Working together to combat cybercrime
Now in its third year, the Cyber Security Symposium Africa (CSSA) is an annual event that brings together those in the security and business sectors to share knowledge and ideas and identify possible collaborations.
The symposium is proudly sponsored by Dimension Data and Cisco.
This year's theme brings into focus that cybersecurity, often mischaracterised as an IT responsibility, is a shared responsibility and a risk that affects us all. Key experts from various sectors, who work in the security field, will share their knowledge and experiences addressing information and cybersecurity-related matters and provide guidance to those in attendance on how to effectively manage their own cybersecurity strategies.
Some of the CSSA 2019 speakers you can look forward to seeing include:
Steven Kennett – JISC

Dr Erdal Ozkaya – Standard Chartered Bank

Nadia Vereen-Patel – ContinuitySA

Akhona Damane - CSIR

Stephen Nel - Dimension Data

Maiendra Moodley - Government Advisor

Peter Allwright - Horizon Forensics

and more
We also have representatives from government, universities and the private sector sharing their expertise regarding information and cybersecurity. View the latest programme to see who will be presenting.
CSSA 2019 therefore hopes to show that by working together we can combat this ongoing risk.
When and where
CSSA 2019 will take place 03-05 July 2019 at the University of Cape Town.