The Dell EMC Forum event, which took place in Sandton, was in many ways a call to action, revolving around the main theme of transformation. It was particularly fitting, especially considering that it is nine months into the company's official merger, in which both Dell and EMC have certainly undergone their own overhaul, with this Forum being the first since the companies melded.
This, no doubt, lent Dell EMC a fair amount of credibility when encouraging other businesses to embrace their own kinds of transformation.
Stewart van Graan, vice president of Dell EMC, began by noting that there are a variety of definitions of what transformation actually means. He explained that for the purposes of its event, Dell EMC was referencing the most direct meaning, that of a thorough or dramatic change in views, form, nature or appearance, but more particularly, concentrating on the meaning as it applies to business.
This, he elaborated, is a profound and radical change that orients an organisation in a new direction and takes it to an entirely different level of effectiveness. It was the latter part which was further explored across five particular tracks on five topics - modern infrastructure, converged systems, workforce transformation, cloud landscape and big data analytics, which ran concurrently throughout the day.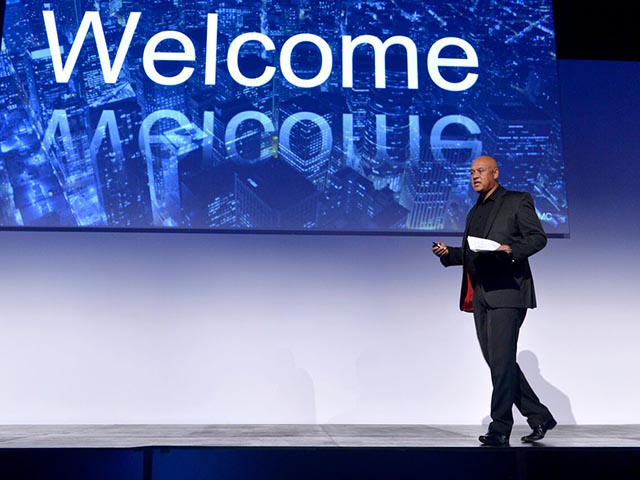 Stewart van Graan, vice president of DellEMC
A shift in perspective
He cited the poem Refugees by Brian Bilston, as a prime example of how a change in perspective can convey a dramatically different meaning. The poem, which can be read from top to bottom and then from bottom to top, addresses the topical and urgent crises that certain countries are facing around the world as how to respond to those fleeing violence and death in their homeland.
Much like the poem could incite a variety of opinions and viewpoints, Van Graan noted that the same holds true of IT. "Companies might hold the view that servers, storage, network are all the same, but are they really when they operate in digital ecosystem? When you look at a server, do just look at specs and price, or do you consider whether the emphasis is on serving your customer best, or on the total cost of ownership rather than the upfront price?" he asked.
Doug Woolley, the general manager for Dell EMC South Africa, didn't mince words about how important it is for businesses to look critically at their applications and infrastructure.
"Dell EMC believes that any company that doesn't have a software defined environment, or at least a software defined mindset, will likely find itself being left behind," he asserted.
This, he explained, is due to the need in today's environment for organisations to be more agile, respond to their customers' requests more quickly and even be instantaneous in the way it delivers services to the consumer.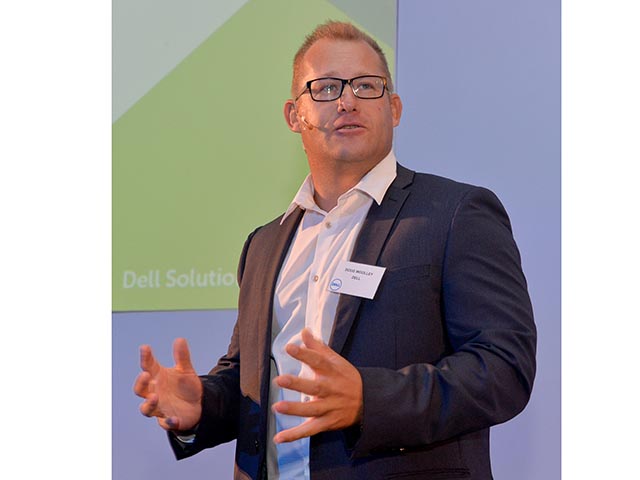 Doug Woolley, general manager for DellEMC South Africa
Pivot points
Elaborating, he pointed out that IT transformation really deals with automating one's IT environment so as to optimise it, while workforce transformation focuses on enabling companies to transform their workforce environment. This Woolley noted, isn't just to cater to more tech savvy and demanding millennials entering the workforce, it is also intended to leverage productivity so that a business can increase its time to market.
He continued that no less essential is security transformation; a pressing concern as more devices are being connected every day, from smartcars to home automation. This also means that more security flaws and risks are opening up to hackers and cybercriminals seeking to take advantage of greater connectivity.
With this foundation laid, it was time for the keynote speaker, who addressed how to better handle disruption, which will be continued in Part 2.