Beyond the context of EMC's introduction of VMax All Flash, TechSmart was fortunate enough to have face-to-face interviews to discuss some of the finer details at the launch event held in London.
The primary question on our mind arising from EMC's presentation was, what impact VMax All Flash will likely have on existing customers? Gail Greener, the vice president, enterprise and mainframe solutions, Core Technologies division at EMC, reassured that the ramifications are positive.
"For existing VMax customers, it really brings the best of both worlds, the evolution of flash storage together with all the reliability, heritage and data services that they have come to expect from VMax over the years," she explained.
Greener continued that customers such as banks, insurance companies and telecommunications companies, will be able to seamlessly move forward to the modern data centre. Most importantly, she stressed, they will be able to do so without having to disrupt their entire infrastructure.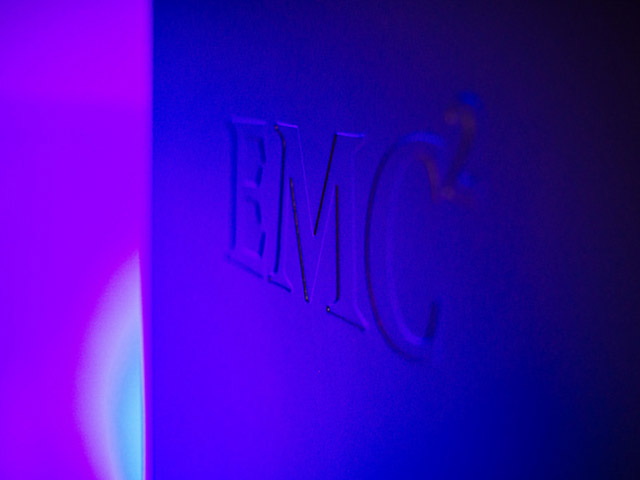 More to come
Indeed, bearing in mind how critical non-disruptive operations are, Greener hinted that this isn't the last announcement on the VMax front that we will hear this year, with EMC planning to deliver on its promise for non-disruptive migration for VMax customers a little later on. Although details are sparse at this point, she explained that this will enable customers to seamlessly move their install base to VMax All Flash.
As with any new technology, there is always a question of what it means for the existing way of doing things? Does the anticipated move to All Flash storage from this year on mean that hard drives will follow in the footsteps of Betamax, slowly trudging off into extinction? Not necessarily, explained Greener.
She pointed out that just like tape didn't die, the attractiveness of all flash storage solutions doesn't necessarily mean that hard drives will be obsolete. Indeed, she noted that for archiving, protection storage, backup, and even primary storage, there are use cases for hard drives as well as disks and hybrid arrays.
Point of no return
That being said, Greener added that the economics of deploying flash and the capacities of flash storage are so beneficial that there is a crossover point. Furthermore, the needs of customers plays a role in this, with many of these gravitating towards simplicity as opposed to complexity in many areas including the purchasing of storage arrays. "When you combine all of those factors, the all flash array market becomes so compelling. While hard drive is definitely not obsolete, and there is still a lot of value to be derived from them, there is a definite inflection point in the market," she continued.
Rather, all flash solutions becoming more economical and available will likely affect the market by resulting in more growth in all flash arrays and in converged infrastructure, with the flash portion of that growing the fastest according to analysts.
For customers, there is a more immediate ramification, that of enabling them to streamline how they distribute workloads and increase efficiencies across the board.
"Prior to this turning point, customers were segmenting and having to delegate their workloads and with the highest performance requirements being shifted to flash while the rest of their workloads that weren't as important would go on spinning disc. Now we have hit a transition where more and more workloads are going on flash," Greener enthused.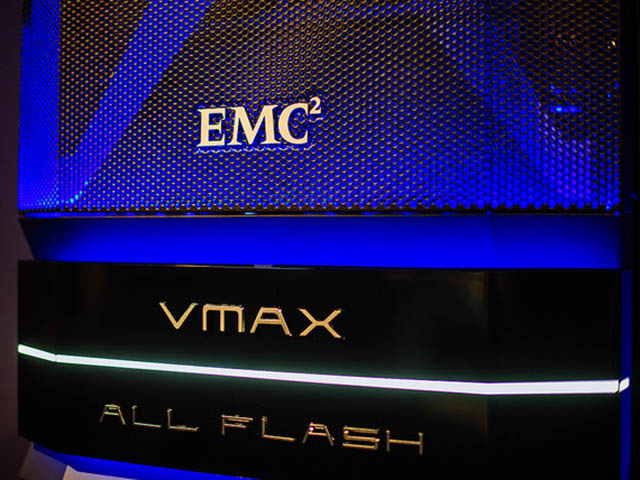 Show me the money
Greener elaborated that the economics of these larger and more cost effective flash drives are pushing consumers of storage closer to a point where they can consolidate their storage requirements, without having to make these kinds of compromises.
So are all flash solutions an evolution or revolution? Greener believes it is the former, noting that there have been hybrid arrays with a portion of flash contained within, for quite some time. However, what seems likely to change, is that customers will need to have less conversations about how to segment their workloads for the best return on investment.
In other words, their lives may just have gotten a little simpler with one less headache to worry about. That, perhaps, is one unstated advantage of EMC's All Flash vision that might have its users appreciating it most, in the long run.