In some particularly significant news for the world of small and medium businesses in general, as well as the world of converged infrastructure in particular, EMC together with VMWare, has announced its newest offering, the VxRail hyper-converged Appliance. The announcement is being described by the company as "a quantum leap forward" for the hyper-converged market.
More specifically, the VxRail Appliance family brings EMC's rich data services and leading systems management capabilities, with VMware's leading hyper-converged software in a single product family with one point of support. Engineered by VCE,the converged infrastructure subsidiary of EMC, VxRail Appliances tightly integrate virtualisation, compute, storage and data protection in one system with a single point of support.
Tom O'Reilly, VCE chief technology officer for EMEA at EMC, explained that most of the enterprises in the world today are using VMWare in their data centre for their virtualisation requirements. He explained that with the VxRail Appliance, customers can extend the experience they have in their core data centre to the "edge" (other branch offices), using the same tools, processes and procedures, making it much more efficient to manage.
"The new VCE VxRail Appliance family puts IT organisations on a path to eliminating complexity and collapsing cost structures with hyper-converged infrastructure while leveraging their existing VMware investments. The VxRail Appliance completes our broad portfolio of Vblock, VxBlock and VxRack Systems to provide customers with a converged infrastructure that meets nearly every workload from the edge to the core regardless of size," he elaborated.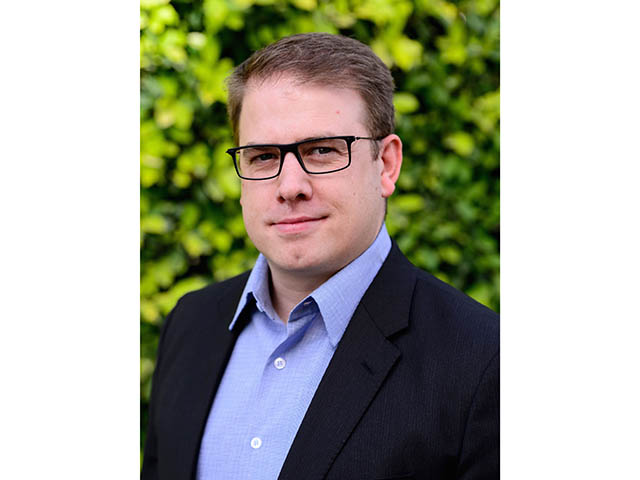 Tom O'Reilly, VCE chief technology officer for EMEA, EMC.
Counting the benefits
O'Reilly explained that previously, the hyper-converged market had been disjointed. Customers had their core data centre running on VMWare and then their edge running on different types of technologies, which created technology silos.
However, the real draw of the announcement is for the mid-market, or small and medium businesses, as it offers them a simple way to have the same type of experience that the larger organisations are having with their infrastructure. This becomes a potential boon for businesses that have to compete at a certain level, as well as for start-ups with strong ambitions.
O'Reilly stressed that these organisations don't have to worry about growth because they can expand the number of nodes very easily, starting small, with a couple of virtual machines (VMs), and non-disruptively scale them to thousands of VMs with a predictable, "pay-as-you-grow" approach.
The solution, though, is not strictly reserved for new upstarts, far from it. Indeed, it may be very attractive to existing IT departments which find themselves being tasked with doing more with less budget. To this end, entry level systems for small and medium businesses and remote offices start at a list price of $60 000. Options for performance intensive workloads have more than 76 TB of flash, apparently more than double the flash than any other hyper-converged appliance.
O'Reilly explained that VxRail can be used for a number of different usage scenarios, including virtualised desktops and server workloads. Additionally, as it is a hybrid cloud technology with integrated backup and replication, it provides a way to manage a distributed enterprise, where companies have several offices spread across multiple geographic regions.

Cloudy but sunny
As for the prospects of the hyper-converged space moving forward, apparently the outlook is very sunny. O'Reilly enthused that VCE has had "incredible success" in the data-center market in South Africa so far.
He reiterated that with the new announcement, the company is now bringing the experience that top end enterprises have seen offering terrific value but to a potentially larger market.
Chris Norton, the director of enterprise sales for VCE, pointed out that small companies don't need different technologies to big companies, they just need it on a different scale. "That is exactly what the VXRail technology will give them - access to enterprise class infrastructure at a scale and price point that is relevant to them, and from there they can then start to accelerate their growth," he continued.
Apparently the market itself speaks volumes to the potential that is still ready to be mined. The hyper-converged market this year alone, according to EMC, is estimated at $1.6 billion, while the converged market at a whole is valued in the tens of billions of dollars.
"We believe that there is a massive burgeoning market out there that we haven't addressed and we hope to capture our fair share of it by enabling customers who want the backing of a large, organisation like EMC while leveraging the capabilities that are available," he stressed.
Subtle subtext
However, if certainly seems like there was a subtext to the announcement of the VxRail hyper-converged Appliance, that of a potential opportunity for SMBs to catapult themselves forward in their competitiveness. Norton pointed out that a lot of companies are inhibited by certain components and one of them is technology, giving a colourful analogy to describe the scenario SMB's may face.
"If you want to enter the Dakar Rally, you can't pitch up with a Beatle, you have to have the appropriate technology to get you from one side of the race to the other. It is the same with the industry we are all in, if you want to build an online company but you don't have access to the appropriate technology you aren't going to get it right," he elaborated.
Additionally, for companies which are aiming to garner market share, having the right technology in place to achieve their aims is paramount, particularly as tech savvy populations, are breeding, in Norton's words, "a generation of technology bigots." These, he elaborated, will quickly turn away from any service that can't meet its demands for a specific user experience due to lacking the appropriate technology on the back end. This becomes even more evident as the likes of streaming services become more popular, where having constantly working infrastructure becomes even more imperative to the business' survival
Thus, anyone aiming to get into this game, needs to ensure they can deliver what they promise, which EMC believes may just go a long way to helping them do.