The HUAWEI Consumer Business Group has extended the future of fashion and technology integration with the exclusive showcase of the HUAWEI WATCH GT 4 in Johannesburg.
The highly anticipated smartwatch which has generated immense consumer excitement in recent weeks, marks a significant continuation of the HUAWEI WATCH GT flagship Series, pushing the boundaries of what is possible in the world of wearables.
A true tech marvel, this smartwatch has captured the imaginations of tech enthusiasts and fashion-forward individuals alike, thanks to its sleek and stylish design and upgraded health features.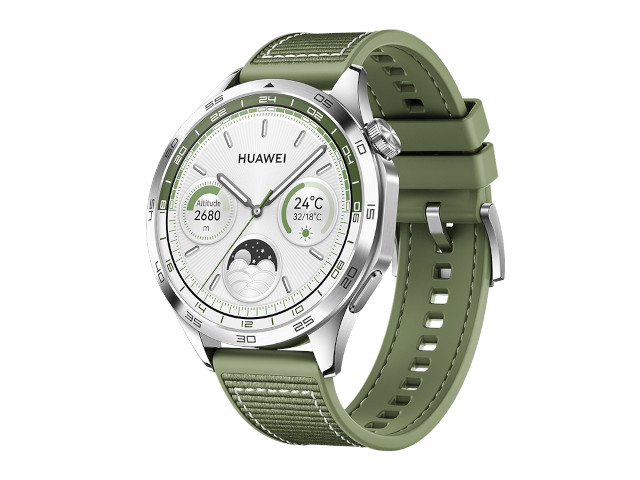 Your stylish companion in health and fitness
The HUAWEI WATCH GT 4 smartwatch is where classic meets modern, and lifestyle meets innovation. This timepiece introduces elevated design features with powerful health and fitness functionalities. It takes a bold fashion-forward step up from the classic GT Series designs, introducing inventive design elements while retaining the modern geometric aesthetics of its predecessors.
It also transforms the smartwatch fitness experience with its improved Activity Rings and upgraded Global Navigation Satellite Systems (GNSS) tracking, all made better with the new TruSeen 5.5+ that brings AI-powered accuracy to health measurement, inspiring you towards a better, fitter self.
What more can consumers expect?
The HUAWEI WATCH GT 4 smartwatch is sleek and a fusion of timeless elegance. They are available in two sizes and designs: the 46mm version, featuring an eye-catching octagonal bezel for a polished, chiselled look, and the dainty 41mm version, resembling a chic bracelet that complements any outfit, from cocktail dresses to casual denim.
Both the 46mm and 41 mm are available in three vibrant colour options with customisable HUAWEI Easyfit Straps, and watch faces.
When it comes to the battery life, both live up to the standard expected with the GT Series, the HUAWEI WATCH GT 4 (46mm) boasts up to 14 days of battery life while the 41mm version can last up to 7 days, ensuring that users stay connected and stylish without interruption.
What's more, the HUAWEI WATCH GT 4 smartwatches are designed for those who take their health seriously, they come with upgraded sensors for precise data. The all-new TruSeenTM 5.5+ provides accurate readings and deep insights about physiological metrics, all thanks to the power of AI algorithms. The AI learning utilises a multi-channel signal enhancement algorithm, ensuring that users have a comprehensive view of their health and sleep cycle, like never before.
For those that are ready to conquer their fitness goals, The HUAWEI WATCH GT 4 is the right companion. From calorie counting to deficit monitoring and weight control plans, whatever option is chosen, it can be considered as a personal fitness guru. Health enthusiasts can stay on track with calorie alerts and monitor their progress effortlessly. With support for over 100 sports modes, including Padel and more, fitness fanatics will never run out of ways to stay active.
If you are looking to start your journey to a more stylish and healthier you. Then visit the HUAWEI online store today to pre-order the HUAWEI WATCH GT 4 and experience a new era in luxury, health, and connectivity.
Pre-order of the HUAWEI WATCH GT 4 is open from 27 September to 05 October 2023 and if you pre-order the HUAWEI WATCH GT 4 from R6999 you will receive FREE promotional gifts worth R1500. Terms and Conditions apply.