Ask professional parkour athlete, Johan Jordaan to jump, and he'll say "how high?". A man that does not like to be confined to the indoors, we chatted to him about parkour in SA, tracking his running and some his goals when it comes to this intriguing sport.
TechSmart: How did you get involved with parkour and freerunning? Are there any other outdoor sports you are involved in?
Johan Jordaan: It all started with scrambling up trees and the roof of my house when I was a little lad, and from then I've just never stopped climbing, jumping or running.
It progressed to downhill mountain biking, hiking and I'm also a guide on the Orange River in Namibia. I love being in the open and now and then I do rock climbing and a bit of sandboarding. I see it as my testimony for Jesus Christ.
How big is parkour in SA?
Not that big, yet. Hopefully it will change because I'm planning to organise some competitions and workshops on a national scale. Watch this space, it's going to be exciting.
You're endorsed by TomTom and have one of their watches at your disposal. How has the watch changed your exercise regime?
Because the TomTom can track my time, speed, heart rate and distance, it makes jogging, cycling and hiking much more fun. I can now not only feel my progress but follow it daily, so the watch helps to constantly push my limits and train more. I can check where I drop in my training and with the app on my phone it's so convenient to access my progress.
Has the watch taken a few knocks while exercising? Did it survive?
I have crashed with it on a bike going downhill at 60 km (actually, a few times, hahaha) and the watch still works perfectly. When I parkour it also gets a few knocks against walls, but it's still going, so yes, it's definitely durable.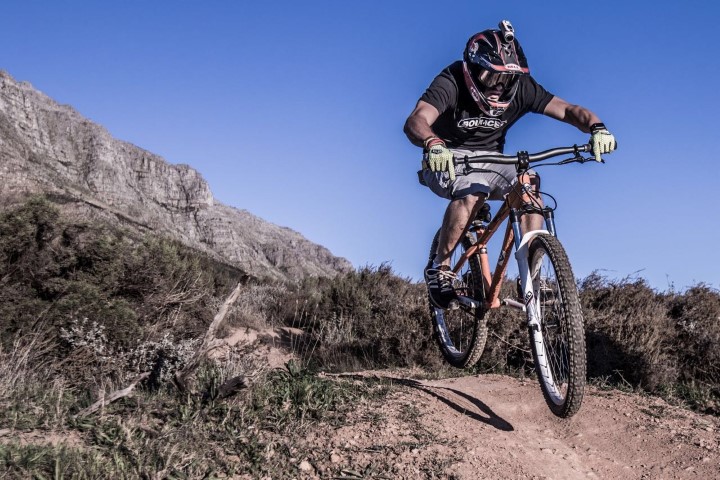 Do you have an eventual goal in mind for your parkour?
Yes, for sure. To be able to compete in the Red Bull Art of Motion event would be one. But also to be the number one parkour coach in South Africa to help the sport grow. Being able to teach people a love of parkour and just how free it is, is amazing.