Linksys announced it has sold 100 Million wired and wireless routers globally. Linksys pioneered the home router back in December of 1999 when it shipped the first consumer grade router, the EtherFast Broadband Cable/DSL Router with 4-Port Switch – BEFSR41. This router revolutionized how consumers would share an internet connection in their home. Sixteen years later and more than 60 different routers, Linksys has hit the milestone few technology products have accomplished.
"The 100 million milestone of any product is something to celebrate, said Mike Chen, vice president, product management, Linksys. For a router to hit this accomplishment in the same company of smartphones, game consoles, MP3 players, tablets and e-readers shows how important sharing an internet connection has become. When Linksys introduced the first consumer grade router at Comdex in 1999, who would have known it would have such a critical role for connecting devices in the home to the Internet."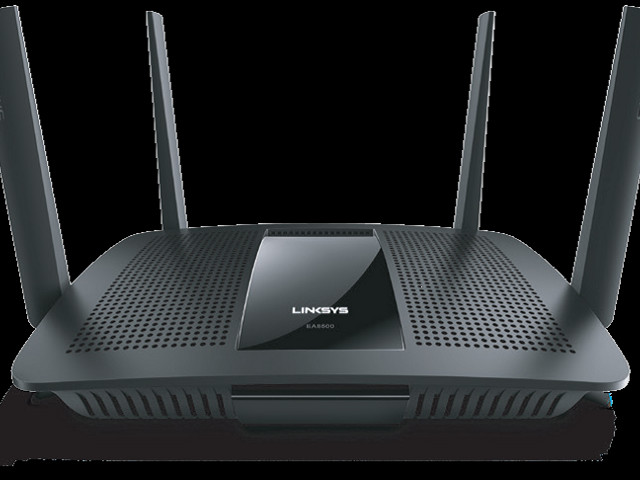 A Linksys router back in 1999 was capable of enabling multiple computers to share a single internet connection. Later the router provided an easier way for users to print wirelessly and share files and play online games. Today those applications are still important uses of a router, however getting more wireless speeds, range and features to enable users and multiple users get the most of their broadband connection by streaming TV shows, movies and music while also enabling connectivity of their smart phones, tablets, computers and home automation solutions.
According to Industry Research firm – IDC, forecasts by 2017, consumers worldwide will be using 9.8 billion devices capable of connecting to a home network router. The router has evolved over the past 16 years from wired routers to the different wireless standards – Wireless-B, wireless-G, Wireless-N, and Wireless-AC with the latest technology enhancements with Triband and MU-MIMO technology which Linksys plans to ship first in a few weeks. Linksys has been a part of all of it.
"We owe the success of our router sales to our consumers, retail partners, channel partners, technology partners and media and analysts" said Chen. We thank them for their support in working with us to build the best routers in the world, providing guidance and help in merchandizing and placement in all the major retail and online retailers and to the journalists and analysts who helped educate the marketplace on how routers work and help provide internet access to all your devices."
Journalists and analysts, who have been writing about routers since the launch back in 1999, have provided some thoughts about the Linksys 100 Million router milestone:
"100 million of anything is impressive. And for routers, it's even more so. It's only fitting that the company that launched the consumer networking market with the original four-port $200 BEFSR41 Linky (that you can still buy today!) has first reached this milestone. Congratulations!" – Tim Higgins, Small Net Builder
"It's hard to believe, but back in 1999 many people scoffed at home networking, saying it was too complicated. That's because it was, at least until a small company ran by Victor and Janie Tsao called Linksys introduced a new device that simplified the entire process of connecting multiple devices in the home. A hundred million routers later, the home router stands tall in the annals of consumer technology as an important invention that helped usher in the arrival of the broadband economy around the world." – Mike Wolf, NextMarket
"From its first wired router to the latest Wi-Fi devices, Linksys has defined the limits of home networking. If you want to fill a home or office with data, they had a way -- or two -- to do it." – Brian Nadel, SCI-Tech Perspectives and Freelancer
Linksys continues to be at the leading edge of advancing the router and its capabilities and will continue to push the envelope to bring faster, more seamless and ubiquitous Wi-Fi in homes and offices around the world.