This month has seen a number of interesting new hardware solutions being launched, from a budget friendly notebook and new Huawei LTE smartphone, to an innovative desktop storage solution and a portable power solution.
HP launches affordable HP 350 notebook
HP's new notebook is aimed at a particular niche – those businesses seeking a durable performer that can also lay claim to being affordable. The Windows 8.1 notebook may carry a budget friendly pricetag that is well under the R10k mark, but the company has assured that it is more than up to the task, sporting the latest generation Intel Core i3 or i5 processors, 4 GB of memory, Intel High Definition (HD) Graphics 4400 and a 500 GB hard drive.
More particularly for those on the move, the 15.6" notebook boasts HP 3D DriveGuard, which senses sudden movement and protects the hard drive from impacts that could damage data, while a layer of Mylar film under the keyboard helps to protect key components from minor spills. In addition, HP CoolSense technology automatically adjusts the notebook's temperature based on usage and conditions for optimal performance and data protection. RRP: R7 700 from Drive Control Corporation at www.drivecon.net/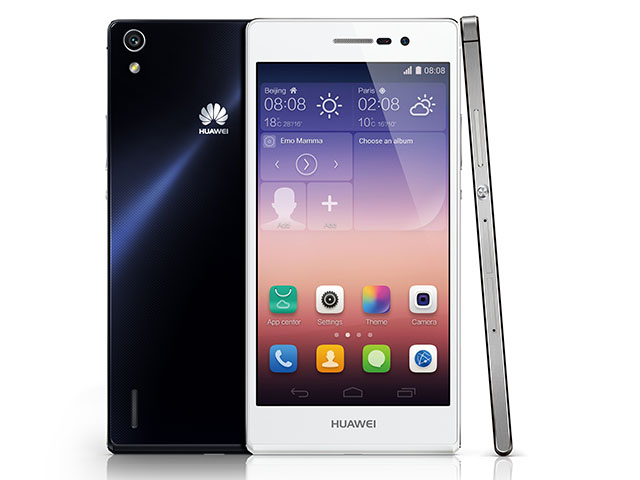 Huawei launches Ascend P7 flagship
Huawei's latest smartphone offering, the Ascend P7, is one smartphone that should not be overlooked. The company has confided that the Ascend P7 is being largely aimed at young professionals who want a premium device without a too weighty pricetag. The slim and metallic body LTE phone delivers on a number of fronts – offering up a spacious and large 5" screen, with full HD (1920x1080) resolution (445ppi); a very capable processor in the form of a Hisilicon Kirin 910T quad-core 1.8 GHz CPU, along with 2 GB of memory and 16 GB of storage (expandable via microSD).
Additionally, the onboard cameras were apparently a high priority for the company as well, as it has seen fit to include a 13 megapixel back camera, and, betraying its youth-friendly inclination, caters to selfie-snappers with an 8 megapixel front facer. While the phone may be competing with the S4/S5, its pricing is a more affordable R6 700 off contract.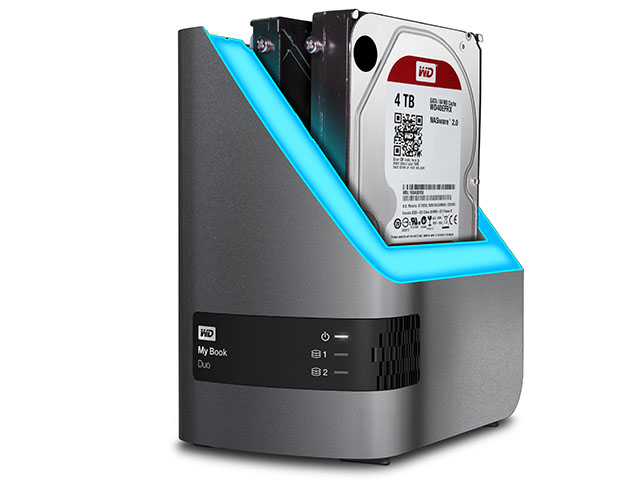 WD My Book Duo
The latest desktop storage solution from WD is its My Book Duo, which might look strange but for some might just be the next best thing to sliced bread. The My Book Duo boasts massive capacities, (4 TB, 6 TB and 8 TB) and very impressive transfer speeds up to 290 MB/s. Furthermore, as well as using two drives, the My Book Duo has been optimised for small RAID (Redundant Array of Independent Disks) environments and offers Bluetooth 3.0. Users can further take advantage of mirror mode (RAID 1) for ultimate data protection in which the drives continuously maintains a second copy of all digital files for real-time data backup. The My Book Duo is available this month at R4 100, R5 100 and R6 900 for the 4 TB, 6 TB and 8 TB versions respectively.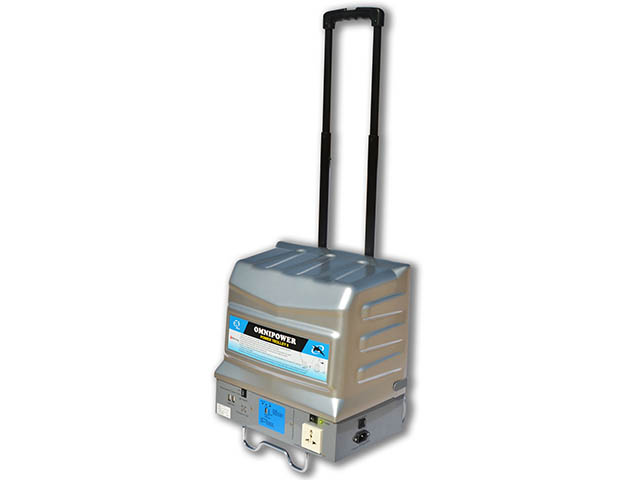 Sinetech launches new Power Trolley 6 portable power solution
With the power grid during winter being as finicky as the stock market in a recession, sometimes a power boost can save the day. Enter the Power Trolley 6. The device, which is a fully portable power hub for a home or office, is able to provide up to ten hours of emergency power on the internal battery (load and battery size dependant). Furthermore, it can power a range of appliances, from notebook, computers, printers, cash registers, and security systems to lights, alarm systems and TVs. Unlike a generator, the Power Trolley boasts silent operation, does not require petrol or diesel and can easily moved from place to place thanks to its handle and wheels.
One power socket, two USB ports are onboard, while a connection plug caters for an additional external battery to further expand one's back-up time. RRP: R6 230, visit www.sinetech.co.za.