Q3 2015 was a particularly strong one for online payment platform PayPal, with an estimated 1.22 billion online transactions globally, seeing a 25% year on year increase. As such, it appears as if the e-commerce sector is growing ever stronger, and PayPal is certainly riding the crest of that wave. The online payment service has reached maturation in regions like the United States, China and United Kingdom, but now PayPal has turned its attention to the local e-commerce landscape.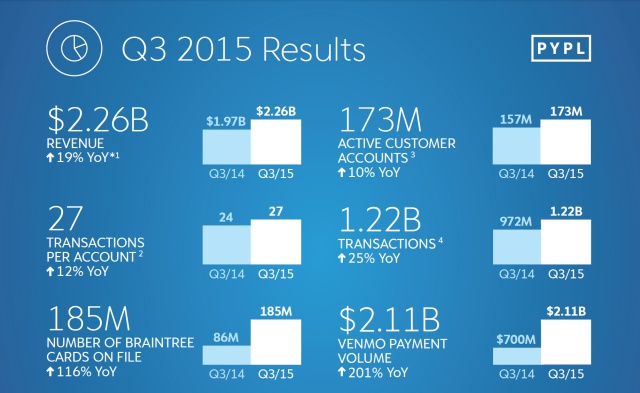 Gauging the interest
In a recently conducted survey of 501 internet users (aged 18-54), all of which either used a PC, smartphone or tablet, roughly 22% said they used online platforms to shop. Furthermore, 48% of those surveyed said they would indeed use online shopping platforms in the future. As such, there is an estimated 70% of online users either in the process of or readying themselves to purchase goods online. This places South Africa second on the continent, only behind Nigeria with 89% and above Kenya at 60%.
Along with identifying the growing pace of online shopping, specific product categories rose above others, with digital goods demanding 52% of South African online shoppers purchases over the past year. Two other categories of high use are event tickets and digital travel, registering 50% and 45% respectively. One of the growing categories is fashion and clothing, with 38%, and PayPal predicts this to become the top category for online purchases in coming years.
Jumping the barrier
Although local online users are embracing the idea of e-commerce and shopping online, there is still some hesitancy. Two of the biggest barriers to shopping online remain security and fear of ordered goods not being delivered, according to PayPal. Joining these two, but not considered a barrier, is an online retailer's return policy, and more specifically how it handles refunds and free returns. Retailers that offer such a service invariably have more online shoppers purchasing larger amounts of product.
PayPal's new Refunded Return service aims to address this. The service is still in initial testing, but will be rolling out globally to its users on 31 December 2015. During its initial testing phase, PayPal found that users signed up for the service would spend on average 30% more than users that hadn't. As such, it appears as if the peace of mind of a good refund/return policy has a strong correlation to how much online shoppers spend.
Another aspect perhaps driving some user's hesitancy are mobile devices. In spite of mobile devices increasingly being used to access the internet in less developed areas on the African continent, there are still two main barriers for use as an online shopping platform. Much like its PC counterpart, users are concerned with security on mobile devices when purchasing online, with 42% of survey takers citing it as an issue. A bigger issue is user friendliness for some websites, as 51% of online users stated the experience as being non-user friendly.
"Since consumers can now buy almost everything from everywhere without leaving the house or office, it is not surprising that they expect better service, safer payment options, the assurance that what they buy is what they will get and an easy way to return items," notes PayPal's regional director for Africa and Israel, Efi Dahan.
Embracing mobile
PayPal believes the perception of mobile will change however, and is perhaps a symptom of the local online space still needing to reach the required level of maturity. Added to this, PayPal says many sites are still not fully optimised for the mobile experience. A possible solution to this issue is the rise of apps, many of which now facilitate purchases. PayPal says that the more comfortable users become with in-app purchasing, and the more apps are designed to cater to such an experience, the less it will be seen as a barrier.
It seems then, that e-commerce is performing well in highly developed regions like the US, UK and Europe, and it is now the turn for developing territories like South Africa to come into sharper focus.