Today, there are so many benefits of going the virtualised route that it makes sense to move as many systems and processes as possible to the environment. But what are the trends in South Africa when it comes to this technology? Iwan Pienaar investigates.
According to an Intel desktop virtualisation research report from a survey of 200 IT professionals, 60% of respondents are making significant financial investments in desktop virtualisation. The report indicates that there are three reason for moving to a virtualised environment. Firstly, it represents a platform for the future. This means that companies will be in a better position to implement future changes to their IT environment if they are already virtualised. The second reason is the business and IT benefits. Virtualisation will result in improved productivity and will lead to better business outcomes. Finally, the report reflects that virtualisation will help balance the needs of employees, who want flexibility and freedom, with their need to maintain security, retain management control, and contain costs.
Embracing virtualisation
Warren Olivier, regional manager for Southern Africa at Veeam, a provider of virtualisation and cloud solutions, says that all spheres of industry and vertical sectors are adopting virtualisation. "The improvements to system performance, the associated cost benefits, and increased efficiencies are appealing to decision-makers in an ultra-competitive market. However, there will always be a need to educate the local market even further as technology changes to more positively impact the way virtualisation can benefit the organisation." He believes that the South African market has approached a tipping point where approximately 60% of organisations have already gone the virtualised route. "The challenge now is that with so many companies having addressed the low-hanging fruit like moving their file and print services to a virtualised environment, the next step would be to address Tier 1 applications like SQL, SAP, and Oracle."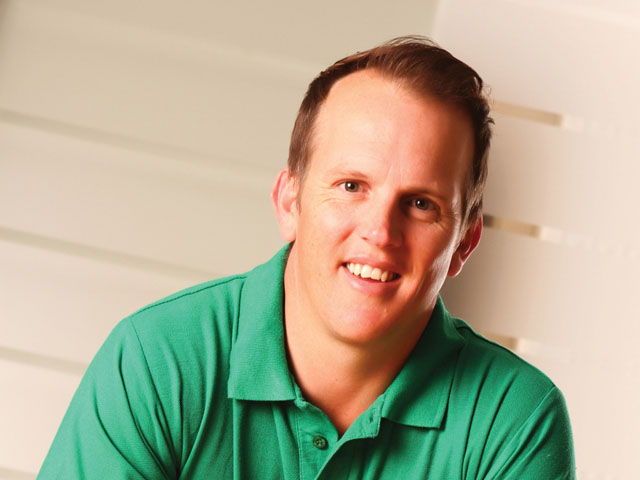 Warren Olivier, Veeam regional manager for Southern Africa
According to Zoaib Hoosen, COO of Microsoft South Africa, cloud computing is a big contributor to the changing computing environment and the way enterprises are managed and deliver services. "With 80% of new apps to be delivered and deployed through the cloud in future, and the majority of the world's CIOs aggressively embracing cloud computing, the Microsoft solutions are now delivered across multiple cloud-based models," he says.
For Oliver, migrating a lot of business-critical applications to a virtualised environment can be seen as taking a leap of faith. "However, if you do the deployment correctly there are so many benefits as other companies have shown already. The key message in this is that solutions need to be designed around virtualisation. A company cannot use old tools in this new marketplace. It is a case of embracing virtualisation and not just tolerating it," he says.
Regulatory environment
The explosion of data is also contributing to a more virtualised-friendly environment. "Big Data is growing but where do you store your photos, movies, and documents? How do you manage data? Well, the cloud is playing a key role in this," says Oliver. Already in South Africa, he notes, compliancy and corporate governance are looking at the different features of virtualisation and how it benefits different users.
"We talk a lot about large volumes of data and getting that to client in terms of the bandwidth limitations of the country. It is a case of not physically being able to move data around.
This means that we as an organisation are looking at innovative ways like WAN (wide area network) acceleration to make use of high latency bandwidth requirements." He believes that this is especially important considering the amount of remote users and how they not only access corporate data but how companies can protect that data. "People want a similar experience to their desktop when they are accessing corporate data remotely. Virtualisation presents an opportunity to minimise the need to carry that data around on mobile devices by having it stored in a data experience that is protected from malicious users."
Oliver believes that even licensing, the traditional bugbear of virtualisation is getting less complex. "Companies are trying not to worry about how many virtualised machines they have running but just care about the physical server those machines are running on. In essence, a company can run 100 virtualised environments on one server to reduce license costs. There are ways to reduce complexity but the vendor needs to take advantage of that for the company to see the benefit."
According to him, virtualised environments will accelerate in South Africa over the next 12 to 18 months. Many small to medium businesses as well as larger organisations will start seeing the benefits of going this route. "This is especially true when they start using it for their Tier 1 applications. Virtualised machines are easier to create and adapt to the changing organisational requirements. Going forward, adoption will only grow faster."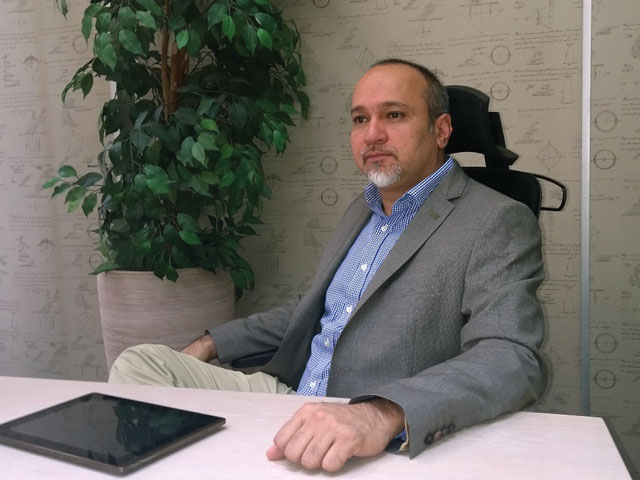 Zoaib Hoosen, COO of Microsoft South Africa
The Benefits of Virtualisation
Microsoft has identified several benefits that using virtualised solutions could provide companies.
1. Increased return on investment from hardware
Using the right virtualisation software, companies are able to rationalise their system hardware, reduce the cost of management and maintenance, and extend the lifetime of the existing servers or PC fleet.
2. Energy efficiency
Businesses are able to cope with fewer servers and PCs, and those that they use are more energy efficient.
3. Increased agility
Businesses can focus on decision-making knowing that the hardware platform and system management tools are in place to respond to new opportunities.
4. Centralised hosting
Through application virtualisation, individuals can be given the necessary permissions to access certain files or systems, with IT retaining overall control. This provides an additional layer of defence from a security perspective.
5. Easier deployment
Given that the IT hardware being used is leaner than before, companies will find it easier to deploy new software in response to the needs of the business.
Article first appeared in TechSmart Business, May/June 2014 to be found here.