African leaders are actively promoting ICT infrastructure development, affordable access technologies and localised ICT sector growth, in partnership with global ICT vendors who see Africa as the next big frontier. Tracy Burrows delves deeper.
Wth a population of over a billion, supported by rapid ICT growth across Africa, global vendors are fast moving into the continent. Mteto Nyati, Microsoft's new general manager: MEA Emerging Regions, believes Africa is poised for massive growth in the ICT space. "Across Africa, we are seeing the emergence of new political leaders who are largely younger and more inclined to create the right kind of environment for ICT and knowledge economy development. Look at ICT developments in Kenya, Rwanda and Nigeria for example," he says.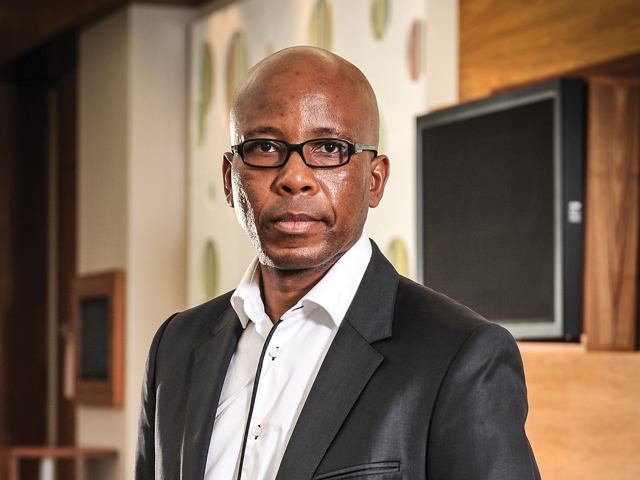 Mteto Nyati, General Manager MEA Emerging Regions, Microsoft
Nyati believes one of the biggest trends shaping ICT in Africa is the emergence of innovation hubs across the continent. "To me, this is a very interesting development, where people are grouping themselves by country and as communities to drive innovations that are relevant to the local context. In the past, we in Africa have tended to be consumers of other people's technology. The emergence of passionate, innovative young people with a free market economy mindset is very encouraging. Governments need to harness this energy and support these youths."
The technology sector leader for KPMG in South Africa, Frank Rizzo, adds: "KPMG research has found that fostering innovation depends on the availability of talent, access to technology, the ability to drive customer adoption and access to capital. In Africa, we believe that innovation incentives and access to disruptive technologies such as cloud and mobile, will drive ICT forward."
Mobile Africa
Nyati also believes that Africa's move to mobility is a key determining factor. "You can't talk about Africa without looking at mobility. This trend is not new, but it remains important because smartphones and tablets are becoming more affordable, which means serious computing is within reach of ordinary people." Rizzo notes that sub-Saharan Africa is the fastest-growing mobile market in the world, topping 650 million subscribers, with smartphone penetration of up to 19%. This demand is also sparking the growth of local manufacturing and assembly firms. Among them are Nigeria's Zinox technologies, which is seeing strong growth as a local computer hardware manufacturer. In Ghana, Nigeria and Gambia, Rlg Communications is rapidly expanding its manufacturing facilities across borders in the region, producing lower-cost phones, tablets, notebooks and PCs for local conditions. In launching its assembly plant in Nigeria's Osun state this year, Rlg Communications said the new plant would assemble at least 5 000 mobile phones and 2 500 notebooks per day.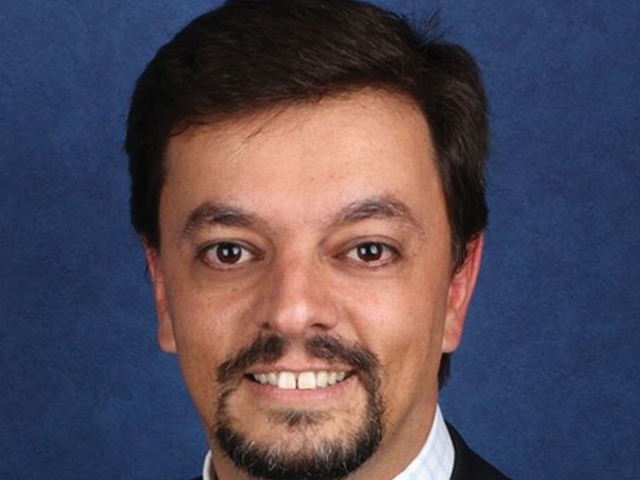 Frank Rizzo, Technology Sector Leader, KPMG South Africa
Nyati notes that the massive swing to mobility is underpinning the growth of e-commerce, mobile money and other mobile value added solutions across the continent. Youths across the continent are upskilling themselves to become mobile application developers, with assistance from global ICT firms helping them monetise their developments through app stores, while major ICT players are embarking on new mobile-based business models on the back of these new levels of mobile penetration. Dimension Data, for example, recently launched Enterprise Mobility-as-a-Service (EMaaS), offering enterprise software via mobile on the back of this widespread mobile adoption, while existing and new players are offering growing ranges of mobile productivity and security solutions.
Affordable internet
The cost of connectivity across the continent is dropping – but not fast enough, say key stakeholders such as the International Telecommunication Union, regional governments and local enterprises. To counter this, a wave of new initiatives have been launched to reduce the cost of internet access using TV white spaces technology, among others. One such initiative, the Alliance for Affordable Internet (A4AI), estimates that broadband still costs more than half of the monthly income of millions of people around the world. The UN Broadband Commission's target for entry-level broadband service prices is less than 5% of average monthly income. A4AI says only around 20% of Africans are online today, with cost seen as the greatest barrier to access.
Access is not the only factor, says Reshaad Sha, chief strategy officer at Dark Fibre Africa. The speed and quality of the access is what matters. "We need to be delivering the kind of connectivity that allows users to run the popular applications of the day. Five years from now, we can expect to need a minimum of 100 Mbps connectivity."
Continental cloud
Another major trend is cloud computing – the move to take data out of the server room and into a hosted environment, and to offer it on a subscription basis. "Among other things, cloud significantly reduces the barrier to entry to small business," says Nyati. Microsoft's new Cloud Startup Academy aims to equip young Africans with tens of millions of intelligent devices, put one million African SMEs online, improve the skills of 100 000 young people and help place 75% of these graduates in jobs by 2016.
The cloud is also supporting the roll-out of converged ICT services – another growing trend. Late last year, in buying a majority stake in AccessKenya, Dimension Data expressed its aim of becoming the leading provider of converged services across Africa. Cloud technologies are also underpinning the business process outsourcing hopes of many African countries. Contact centre specialists Interactive Intelligence's manager of Sales Operations for Africa, Deon Scheepers, says enterprises in fast-growing regions across Africa, including Nigeria, Kenya, South Africa and Ethiopia, are rapidly moving their contact centres to the cloud, or simply building their new contact centres directly in the cloud.
Out of Africa…
The disruptive forces of mobile, cloud and – to some extent – big data and analytics, combined with a new willingness on the part of governments to focus their energies on ICT development, look set to increase the momentum of Africa's digital revolution. It's all moving from hype to reality, says Gartner.
Article first appeared in TechSmart Business 6, July/Aug 2014, download the PDF here.