Trevor van de Ven from ZA Car [www.zacar.co.za] crosses over to the French side with the Peugeot 2008, and finds that sometimes it's wise not to go with conventional wisdom.
"Don't buy a French car." I'm sure it's a phrase you've heard from someone you know, but to heed that advice in light of our review subject would be foolhardy. You see, the Peugeot 2008 is a little masterpiece of a crossover that is overshadowed by those from the mainstream European and Japanese brands, and quite frankly it's a damn shame.
Have you ever seen a Peugeot 2008? I hadn't until the review unit arrived. Selling an average of 20-odd units a month means it's a rare sight compared with the 1000+ Ford EcoSports or even the 80-odd Nissan Jukes that find homes each month. And having driven it for nearly 2000 km I cannot see why because in Europe it is the veritable 'Hot Cake'.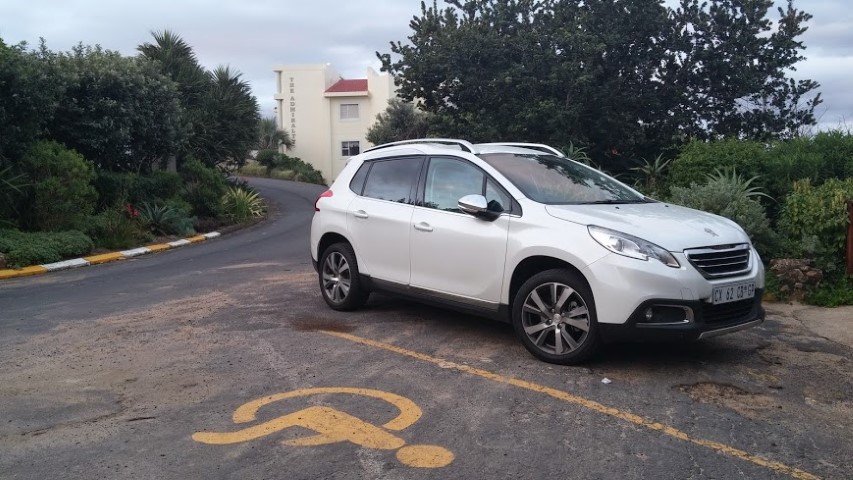 Deserving more credit
Before we get into the experience, let's dispatch the price and technical details. Locally the 2008 is available as a single derivative, the 1.6 Allure, priced at R277 900. And for that price, the 2008 Allure is equipped with everything, the only option available is the colour. Compared with R259 000 for a similarly equipped 1.0 EcoSport Titanium (although with far less features) or R277 000 for the Nissan Juke 1.2 Accenta+, the 2008 is competitively priced.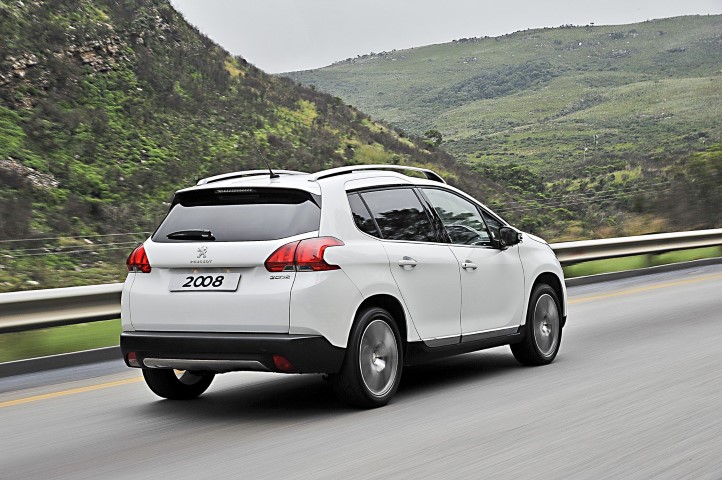 The 4-cylinder 1.6 produces 88 kW of power and 160 Nm of torque at 4250 rpm and is mated to a five speed manual gearbox, which is as smooth as good Cabernet. Claimed consumption is 5.9 l/100 km, which is attainable having recorded just over 6.0 l/100 km over the 2000 km test period.
The French are good at creating an experience, something, which is evident in the 2008. Look up, sit down, cast your eye left, right - there is a clever touch everywhere.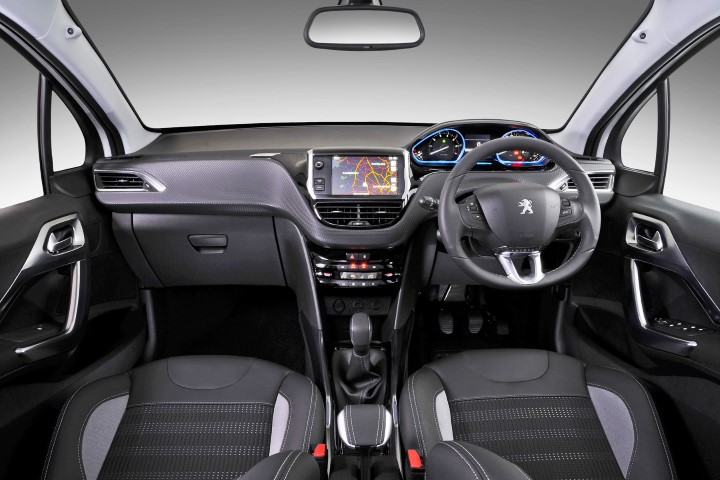 Cosseted in the some of the most comfortable seats I have experienced in a car, the driver is presented with a small steering wheel, that rather than looking through at the clocks, one looks over. Odd at first, it becomes quite reassuring negotiating twisty passes, city traffic or indeed the odd farm dirt road.
Falling closely to hand is the touchscreen navigation and vehicle setup, radio and fuel consumption interface which proved a cinch to use right down to map data that even included townhouse complex names. The steering wheel houses the satellite controls for the interface and radio, plus a speed cruise and a speed limiter, which is useful on longer trips.
And more…
Nestled nicely under the dual zone climate controls is one of this car's coolest features, not one USB port, but two, alongside an Aux-in and 12v socket. Small mercies indeed - but in this day and age they are a godsend for the driver and passenger alike, something that I wish more cars would have. I also noticed 12v cigarette lighter ports up front and in the back, which is a nice touch to keep those other in-car road trip essentials charged like portable DVD players, gaming devices and tablets.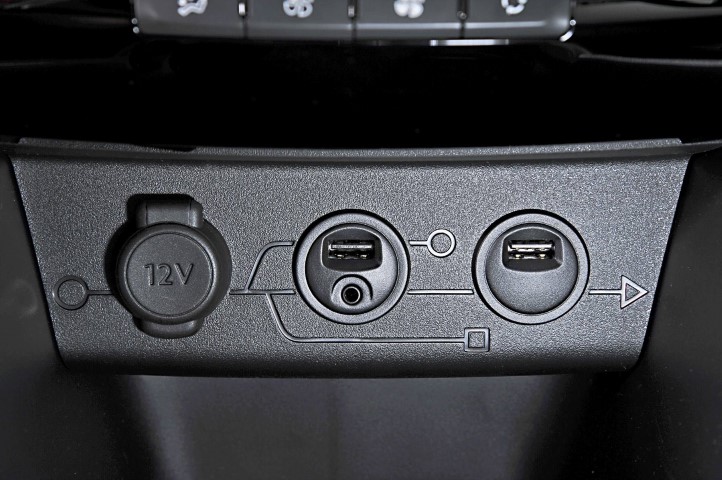 But as the sun sets, dusk rolls in over the horizon and the automatic headlights switch on, the interior is bathed in a soft cool-white glow from the LED strips embedded in the roof lining. It's another small touch that adds to the French "experience".
It's not without its faults though. The multi-weather tyres aren't going to give you huge mileage out of the first set as they're more suited to Europe's smooth wet and snow-covered roads. And the compartment that houses the space-saving spare tyre is a smidgeon too small for the full size tyre that comes off. Not a train smash 99% of the time, but a huge inconvenience if the boot is filed with holiday paraphernalia and luggage.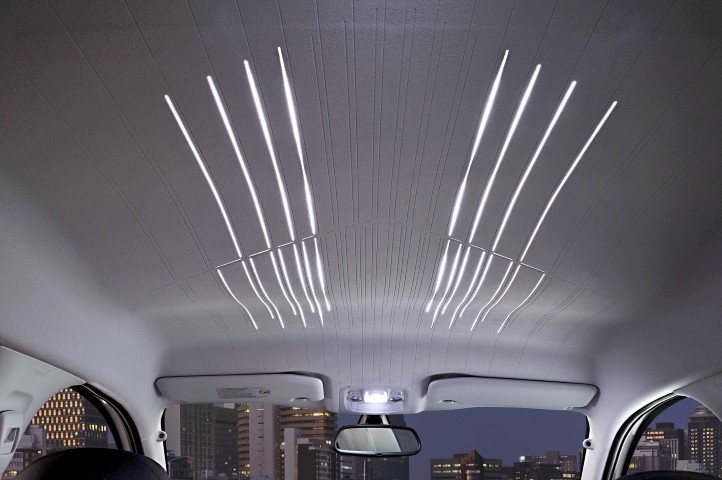 Verdict
It's of course a human trait to gravitate towards the blockbuster, popular option at the expense of something more art-house; the safe bet Chocolate Block rather than taking a chance on the Odd Bin from Checkers. But chasing the blockbuster can at some point be to your disadvantage.
People's attitudes towards French cars will do them with similar disservice. Yes you can have a Ford, Nissan or Opel and it will cost much the same and last the same amount of time. But at some point you might just be asking what you got for your R270 000-odd, because apart from the Juke, the interiors are just the same as the far cheaper hatch backs upon which they are based (and the tech inside of them is as futuristic as a Nokia 6210).
On the other hand there is the Peugeot 2008, the art-house French film and the unknown label Cabernet, which rightly deserves to be experienced. Give it a try, it might surprise you; I was honestly delighted by it.
Quick Specs: Peugeot 2008 Allure
Engine: 1.6 petrol
Power: 88 kW @ 6000 rpm
Torque: 160 Nm @ 4250 rpm
Transmission: 5-speed manual ()
Claimed Consumption: 5.9 l/100 km (6.1 l/100 km as tested)
Service Plan: 5-year/60 000 km Premium Maintenance Plan
Warranty: 3-year/100 000 kms
Price: R277 900
Comprehensively equipped, 5-star NCAP safety rating, multiple USB and charging points, premium car feel, fuel efficient, Peugeot Grip Control system (switchable traction control system for off-road driving conditions)
Very few on the road which might not be favourable at trade-in time, space-saving spare tyre cavity is too small for full-sized normal tyre, no automatic option available.