Wolfenstein, the titular Nazi-killing simulator is back with a new installment, as gamers again face off against the goose-stepping menace. This time however, it's not World War 2 we're fighting, in fact, it is the year 1960, and Nazi's rule the world.
Wolfenstein: The New Order attempts to put a new angle to fighting Nazis by having them in charge. Thanks to a combination of Allied blunders and nightmarish new machines of war invented by the not-so-subtly named, General Deathshead, the Reich now holds the globe in an iron fist.
Waking up in a Polish mental asylum in 1960, players once again don the jackboots of Captain William Blazkowicz, the same rugged protagonist from the very first romp through Castle Wolfenstein. As we struggle to figure out what's going on, one thing soon becomes clear. The Nazis are still the bad guys, and we still have a very itchy trigger finger.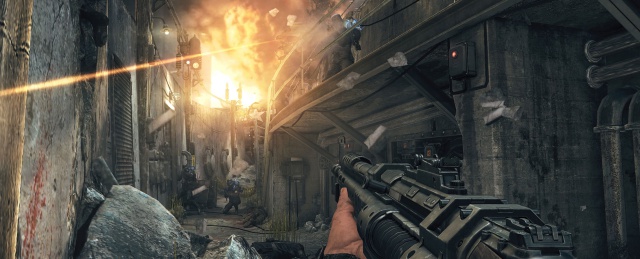 Gameplay
Harking back to the dawn of first person shooters, Wolfenstein: The New Order presents clean, fast-paced, and most importantly, fun gunplay. No struggling with unresponsive AI squad mates, no pace breaking cover mechanics, and definitely no realistic representation of human carrying capacity.
Instead, we're treated to unadulterated carnage. From knife takedowns to tesla grenades and handheld laser cannons, The New Order is less about realism and more about nostalgic shooting greatness.
This isn't to say the game can't be merciless (when played on proper difficulty settings), and nor is it overly ridiculous. Solid aim and sensible cover is still probably a better bet than charging a Nazi platoon with a knife and crazy-eyes, but the fact that the latter is a viable tactic has us very pleased.
It's not all meat-head action though, as a generous number of stealth sequences pop up during the game. The title also heavily promotes exploration, with tons of treasure and secret rooms found in every level.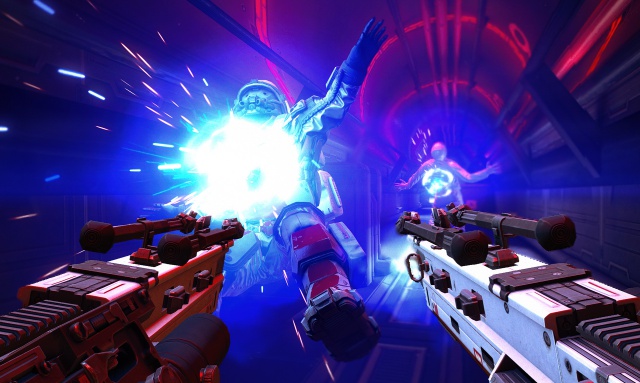 Presentation
The New Order sports an art style filled with dark colours, and even darker levels. The grim atmosphere fits perfectly, whether you're crawling through sewers or marveling at imposing Nazi architecture. While it isn't the most colourful game on the market, its visuals leave nothing to be desired.
Conclusion
If you're in the mood for a classic, slightly over-the-top shooter, set in an intriguing alternate history world, The New Order will push all the right buttons.
Also, wielding double-barreled automatic shotguns while fighting metallic Nazi monster dogs is pretty damn awesome.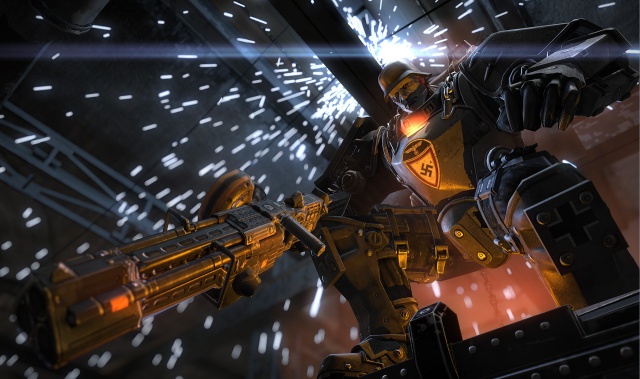 Excellent characters, great gunplay, and Nazis, in short - traditional FPS'ing at its best.
No multiplayer if that's your thing.