Racing simulators in the Gran Turismo and Forza vein pay a lot of attention to accuracy and precise driving experiences. Arcade titles such as the Need for Speed franchise and the Ridge Racer series on the other hand puts more emphasis on entertainment than on the simulation of real world racing physics. With Grid 2, Codemasters aims for a best of both worlds.
The linchpin holding Grid 2's single player storyline and main gameplay mode together is World Series Racing (WSR), which is a racing competition started by eccentric billionaire Patrick Callahan. Callahan's ultimate goal is to determine the world's best racer driver by staging various races across three continents. WSR mode sports a slick presentation, assuming the form of a workshop in which players can view their cars, watch videos of upcoming racing events and receive invitations to various kinds of races.

The sights and sounds of Grid 2
Graphically, Grid 2 does not punch in the same weight division as Forza Horizon or
Gran Turismo 5 (review)
, but still manages to deliver cars and tracks that look amazing. We constantly found ourselves ogling some minor graphical detail with each passing lap. Whether it was the reflections of the scenery on the car's bonnet, the sun's rays penetrating the surrounding trees of the California track or the rubbish bags doing an aerial dance in the windy city of Chicago, Grid 2's graphics looked great.

The only misstep is the lack of any interior car views, which detracts somewhat from the authentic nature of the racing experience. This is unfortunate, since it is the first person cockpit view that brings the most realistic sense of driving a race car across in titles like these.
Complementing the eye candy is the sensational and faithfully recreated audio symphonics of each car, ranging from high-revving V6 engines of vehicles such as the Nissan 350Z (known by its Japanese moniker of Fairlady Z), through to the deep-throated gurgle of American V8 powerplants.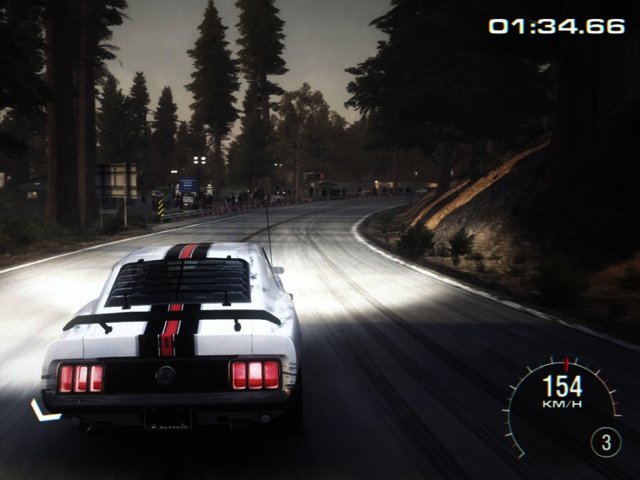 Both arcade racers and racing simulator fans can apply
Codemasters seems to be an equal opportunity developer, putting an equally big smile on the faces of arcade racers and simulation fans.
Gamers are able to set the level of damage so that their cars become virtually indestructible for that Ridge Racer-like entertaining experience. For a bit of added realism, without detracting too much from the arcade feel, players can have the damage only reflected in a visual manner while not having an effect on the car's performance.
Racing simulation fans will likely go for the final option of having the damage reflected in the most authentic manner, whereby they will not only see bumps, scrapes and door fly off your car as you connect with racing rivals, trees, railings and the like, but also have their car's performance become worse for wear.

For instance, a heavy crash against the left side of the vehicle may lead to the steering column being damaged, resulting in the car pulling to the left. This causes one to not only be concerned about battling one's way to the front of the pack, but also racing cleanly so as to avoid detrimental collisions. Luckily, there is a rewind option, allowing you to correct mistakes by reversing the gameplay to the point before your crash.

In addition, there are a number of race types to master within Grid 2 including Elimination, in which the last-placed car is axed from the race after each lap, and Overtake, where players have to pass a fleet of vehicles without crashing or bumping into them to gain the most points by the end of the race.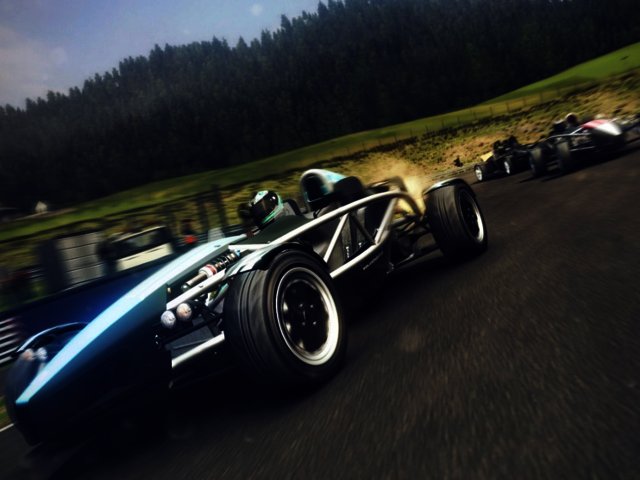 Car variety not the spice of Grid 2's gameplay life
Unlike Gran Turismo, where you have access to a virtual garage bursting at the seams with all your numerous luxury vehicles and sports cars, the car selection hardly eclipses five vehicles during season 1 of WSR. The point of the main mode is to drive your fan base up as high as possible by winning races, so you only drive the cars Callahan provides you with, as well as the ones you win during sponsorship challenges.

However, this means that you will be well familiar with the handling and performance characteristics of each car in your garage, as opposed to a game like GT5 where players rarely employ any of the hundreds of vehicles at their disposal beyond the fastest ten for example.

Another point worth considering is that you can't tinker with cars beyond making visual changes such as paint jobs, mags and liveries (logos, graphics and more). Those who love to customise their virtual rides to make them handle better should rather take a detour and wait for Gran Turismo 6's release at the end of the year.

Variety is also lacking when it comes to the number of racetracks available in the game, with Codemasters attempting to redress this issue via the LiveRoutes feature. Within the WSR mode, tracks evolve as you drive on them, meaning the corners, and even the scenery surrounding a track, change on every lap. This helps keep the racing action interesting and players on their toes. However, simulation fans might be put off by this since it's usually more pleasing to go around the same track and shave those precious seconds off their personal best.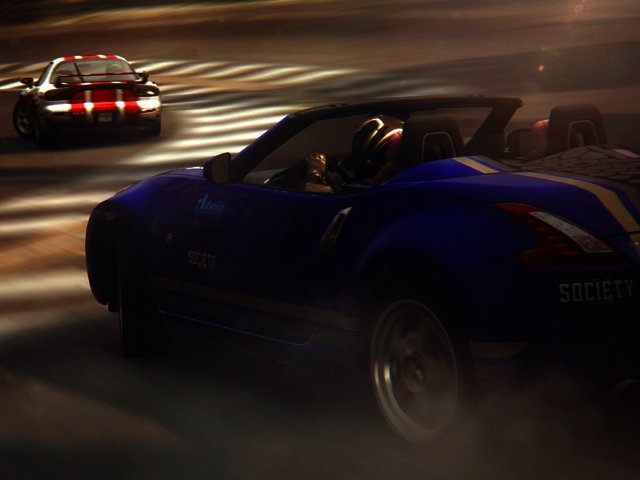 To the point

Grid 2 looks, sounds and feels great. It manages that rare feat of appealing to both arcade race gamers and racing simulation players. Unfortunately it is let down by a lack of variety when it comes to cars and tracks, as well as a lack of car performance customisation and interior cabin view.

All this means that gamers who fork out R600 for their copy of Grid 2 will more than likely not see a fantastic return in terms of gameplay hours. After initially having fun racing across beautifully designed tracks and outpacing their friends during split screen or multiplayer races for a few weeks, the lack of variety in courses and cars will quickly eat away at the replayability of this title.

Pros

Although not class-leading, the graphics still look great.
Exhaust notes of each car sound excellent.
LiveRoutes feature in WSR mode keeps players on their toes.
Excellent presentation.
Realistic car damage.
Rewind feature works well if and when you need it.
Cons
Lack of variety in car selection.
Lack of variety in track selection.
Can only change look of vehicles, not their performance parts such as engine or brake upgrades.
No interior cabin vantage point.
Although not class-leading, the graphics still look great; exhaust notes of each car sound excellent; LiveRoutes feature in WSR mode keeps players on their toes; excellent presentation; realistic car damage; and the rewind feature works well if and when y
Lack of variety in car selection; lack of variety in track selection; can only change look of vehicles, not their performance parts such as engine or brake upgrades; and no interior cabin vantage point.