Tablet hybrids sit in a rather unique tech space. Offering the same sort of interface one would expect from a large smartphone, coupled with the kind of multitasking functionality that a notebook delivers, getting the balance right is key.
These devices truly came to the fore with the release of Windows 8 back in 2012, with companies like Acer benefitting from its arrival. With Windows 10 on the horizon then, will a new form factor prove the go-to device with Microsoft's latest OS, or will tablet hybrids still hold their sway?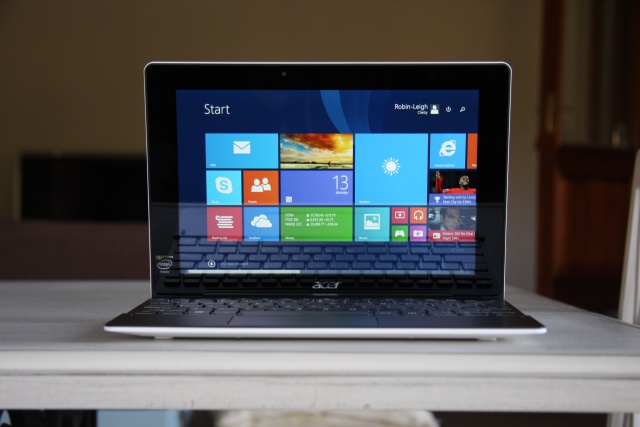 Duck Out Of Water
I raise this question because I've been reviewing the Acer Aspire Switch 10 E, which is a pleasant enough Windows device, seems purpose built for the Windows 8 platform. As the name denotes, the Switch 10 E is a 10.1" tablet, that can attached to a keyboard and used as a more conventional notebook. Acer has also seen it fit to give a few more uses, as different orientations mean it can be used as a simple media viewer as well.
As with many Windows 8-specific devices, there's a heavy focus on touch, and as such, to be used in tablet form, a device has to check a few boxes. First it needs to light, as mobility and ease of use go hand in hand with tablets. On this front, the Aspire Switch 10 E feels a bit hamstrung, especially as the tablet portion of the device has to cram a lot of technology inside its 10.3" frame. As a result, it weighs in at a rather hefty 1.2 kg, and can become quite unwieldy if you're lugging it around on site, or at an event for example. This may be less than a conventional tablet, but at 1.2 kg, may make some users less than anxious to use it as one.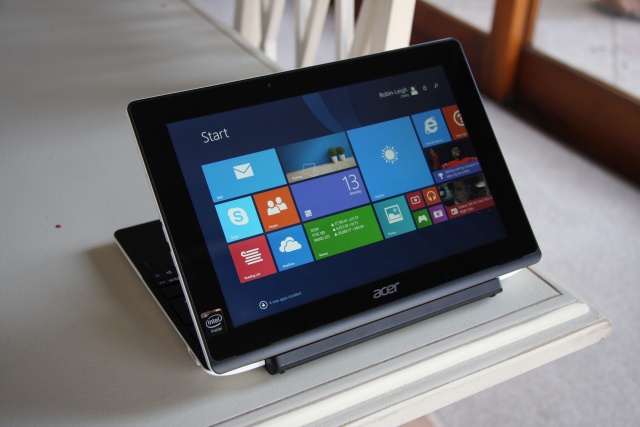 Snapped Together
This tablet hybrid really starts to prove its worth when the chiclet keyboard is attached, and the Switch 10 E can be used as a quasi-notebook. In this mode, it has all the Windows (8.1) features that a user could need, with access to a host of Microsoft-specific applications quickly at hand. The keyboard, with its keys in particular, proved quite satisfying to use, with a great deal of responsiveness to the press.
Sadly, the trackpad is far less user friendly, with it sometimes failing to work once the tablet portion of the Switch 10 E is slotted into place. As a result, I found myself having to detach and reattach the tablet and keyboard a couple of times before I could get it to perform.
This issue may simply be limited to my review unit, but it did prove quite bothersome, especially if you're aiming to get something done quickly. Added to this was the opening up of the Switch 10 E from a closed position in notebook mode, which more often than not resulted in me detaching the tablet portion from the keyboard.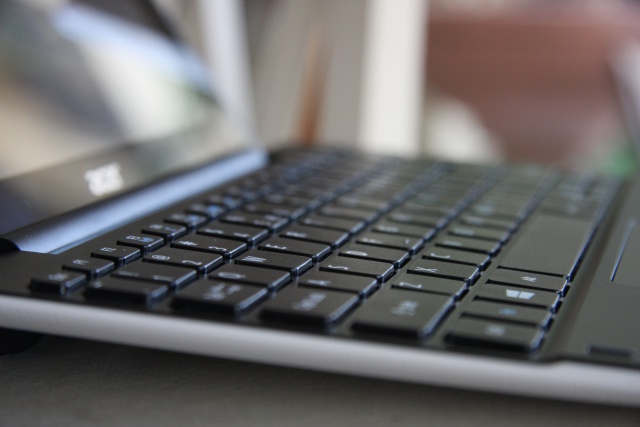 Work It Out
The Switch 10 E might have a few niggles, but also areas where it impresses. The first is design, with Acer integrating a papyrus-like textured plastic cover for the Switch 10 E (both tablet and keyboard). It's an extremely tactile cover, and while it does not increase ease of handling to a significant degree, it's a nice change up compared to other tablet hybrids I've encountered. The Switch 10 E also feels rather sturdy, the aforementioned 1.2 kg weight means it feels capable of handling the odd knock in its stride.
Also impressive is the fact that despite weighing as much as it does, when the tablet is clipped into the keyboard, there is never a worry of it tipping over. As such users can type away quickly and efficiently, as the Switch 10 E feels well constructed.
Along with its solid build quality and refreshing design integrations, the Aspire Switch 10 E utilises a fairly strong display. Measuring 10.1" diagonally, the WXGA screen produces an effective 1280x800 resolution to ensure content looks sharp and crisp. As such, it lends itself well to working on Office 365 documents in Excel or Word, as well as screening slideshows or presentations to others. If however, you wish to watch a high-definition video, there are one or two areas of dullness on the screen that can dent the viewing experience a tad.
All in all however, when used within the confines of an office or boardroom, the Switch 10 E is more than well equipped.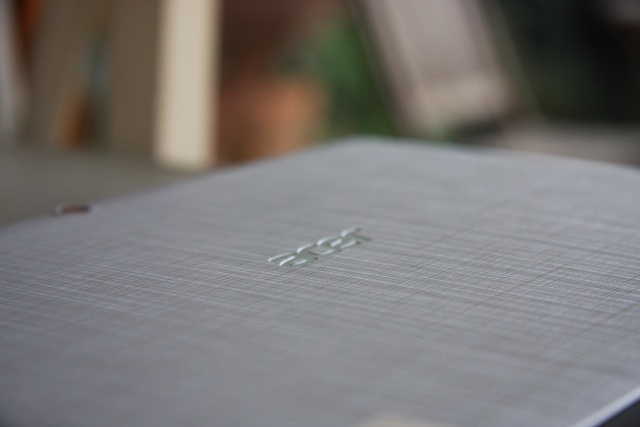 Final Verdict
The same can be said of the Switch 10 E's internal components, which may not wow spec fiends, but certainly prove an able setup for carrying out the tasks the Switch 10 E was designed for, namely giving users a solid device to use in supplement to their dedicated desktop PC or high powered notebook. This is typified by its Intel Atom quad-core Z3735F chipset, which clocks in at a respectable 1.33 GHz. Added to this is 2 GB of RAM, which is on-par with most other mid-range offerings. Furthermore, it touts 64 GB of onboard flash memory, which should prove enough for its specific purposes. Should that be a tad too small for you however, there's a microSD slot for an additional 128 GB.
While a processing powerhouse the Switch 10 E is not, it was more than up to the task while working on Google Docs, researching content on the web and plugging numbers into spreadsheets.
When you throw its R5 000 price tag into the mix, for users that want to work on the fly when away from their office desk, the Aspire Switch 10 E makes a lot of sense. Just don't use it simply as a tablet, as it falls short of requirements of that front.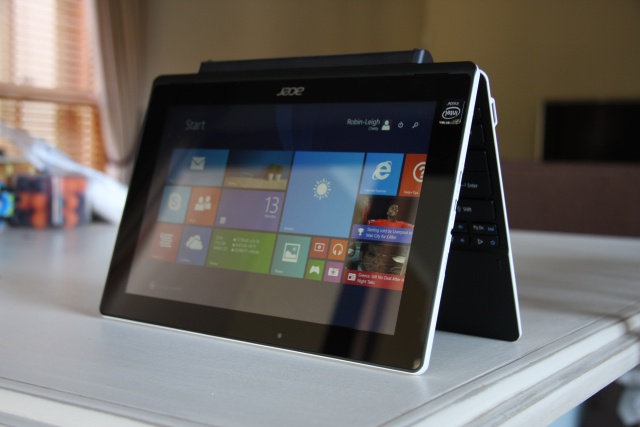 Nice design flourishes; Well Constructed; Great in Notebook mode; Well priced
Very heavy while used as Tablet; Tablet and keyboard sections detach far too easily; Trackpad a little erratic