The Acer Aspire 5741G is taking on the notebook world with its impressive specs sheet alongside a high quality and more attractive design philosophy.

Design

In the past we gave some flack to Acer for being a bit lacklustre on the design side, but luckily they depart a bit from their boring ways with the 5741G. A contoured silver design covers the lid while a brushed metal design borders the palmrest, lending a refined feel to the device. Fingerprint resistive surfaces added a nice touch and were a welcome departure from today's popular glossy surfaces.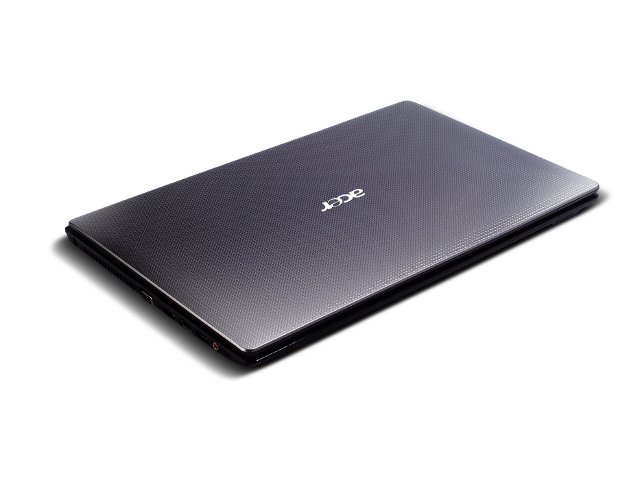 Keyboard

The keyboard features Acer's now almost standard keyboard with its raised keys, making for a generally impressive typing experience while a numpad with large, distinct keys aids in some quick number crunching. The multi-touch enabled touchpad allowed quick and accurate control of the mouse pointer and is attractively melded into the rest of the palmrest. A vertical scroll bar as well as zoom support is included in the touchpad as well.

Display

The Acer Aspire 5741G features a 15.6" reflective LG-Phillips display with a native resolution of 1366 x 768. The wide-screen display was crisp and clear, but when used outside on a sunny day the display showed extensive glare.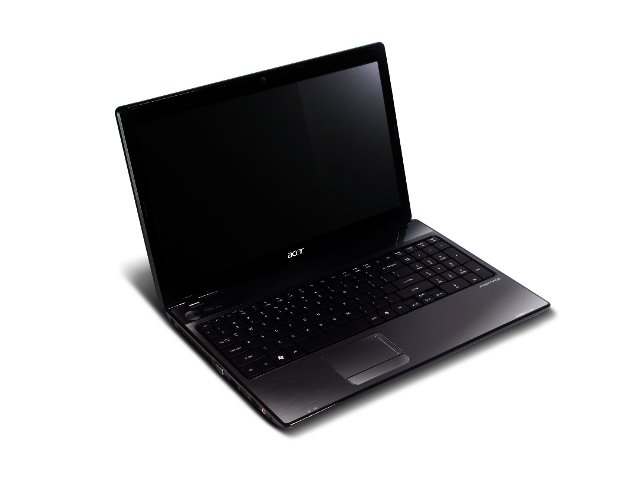 Features

The 5741G comes in with some impressive mid-range specs. Our test model was equipped with the solid Intel Core i3-350M CPU @ 2.26 GHz, an impressive 4 GB of DDR3 SDRAM, a decent ATI Mobility Radeon HD 5470 GPU with 512 MB RAM, a 500 GB hard drive and a DVD-Super Multi drive for optical disc support.

During benchmarking the Aspire 7541G performed well scoring a total of 4186 on 3DMark06. Comparing this to a score of 4361 for the Dell Studio 1558 core i5 , the i3-350M processor showed its strength. The notebook scored a less impressive overall score of 70 on Heaven Benchmark 2.0 compared to a score of 81 for the less powerful HP Probook 4520s.

As far as ports are concerned the Aspire 7541G unfortunately misses out on some key inclusions such as E-SATA and FireWire. It does however sport an HDMI connector for high definition playback. An analog VGA connector alongside three USB 2.0 connectors and a standard 10/100 network port completes the port offering.

Though not as strong on the port side as some of its competitors, the Aspire 5741G makes up for it with its networking capabilities. The notebook comes with the fastest Broadcom 802.11 a/b/g/n wireless card currently available and also sports an integrated Bluetooth module. The device fully supports Ehernet connections thanks to its Broadcom NetLink gigabit ethernet card.

The Aspire 5741G ships standard with a copy of the Windows 7 Home Premium operating system. Our test model was outfitted with the 64-bit version of the OS.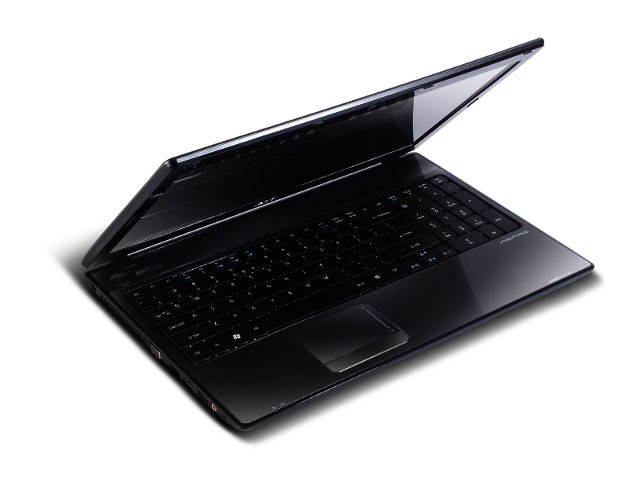 Battery

Apart from its decent specs the 5741G's 6-cell Li-ion battery disappointed. During surfing tests with WLAN activated and a browser running, the battery lasted only 2 hours and 35 minutes, and left to its own devices (on without any browsing or Wi-Fi) this went up to a very average 3 hours and 30 minutes.

The Core i3 processor and ATI HD 5470 GPU ensures the battery gets drained quite quickly. It's clear that the Aspire 5741G won't be the perfect companion on the long road thanks to its limited battery, instead appealing more to office and home users seeking an extra dash of performance.

Conclusion

The Acer Aspire 5741G offers a sleek, comprehensive package to users looking for a notebook that can fulfil everyday tasks and pursue more resource intensive ones at the same time. Apart from its limited battery capacity it's an all-round impressive machine. The 5741G is available for a RRP of R8999.
A very stylish design makes for an attractive and comfortable user experience.
A short battery life makes the Aspire 5741G not the most travel friendly notebook around.