The ability to easily integrate Android TV into their television sets has been a boon for manufacturers, making it possible to provide a solid smart TV experience to customers, compared to what was offered in the past. The same is true for TCL, a new player locally, having entered South Africa in 2021. The Chinese brand is perhaps better known overseas, having staked the claim as the number one selling Android Smart TV brand in the world for 2021.
After using the TCL 55" P615 4K UHD television for a month, it's easy to see why. This is a hassle-free Smart TV; from setup through to daily watching, the TCL P615 offers a great television experience. However, the P615 becomes an even stronger contender in the current market when considering its price: At R7 200 for a 4K 55" Smart TV, this is basically a steal.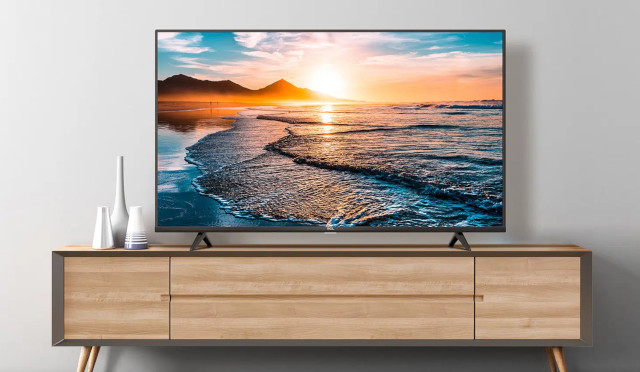 55" feels like the most manageable size, providing the largest viewing real-estate before requiring a lot of space at the front of your living room. If you are used to Android on your phone the setup process will be smooth, and even if not, it does not take much to figure out how to connect the system to your Wi-Fi. Android TV 11 makes it easy to find the apps you're looking for, with TCL already having preloaded Netflix, Amazon Prime, Showmax, DStv and Apple TV.
There's also Google's Voice Assistant running on the TV, with the ability to speak through the remote control to input text. With dedicated YouTube and Netflix buttons on the remote, the only thing that I missed was a direct representation of the 3-button navigation bar setup (back, home and overview) found on your Android phone. They are present, they're just scattered around a bit.
Another feature that is sure to impact your TV viewing habits is Chromecast. This allows you to cast content from your phone directly to the TV and makes searching for content a lot easier. As such, you can search for a YouTube video on your phone and then cast it to the TCL P615 to play, as example.
The 4K (3840×2160) screen is up to scratch and provides a solid TV viewing experience. Yes, the blacks might not be as black as OLED, but it's on par if not slightly better than other LED panels. On my unit there was very little in terms of inconsistent lighting on the sides of the display as can be a problem on cheaper televisions. HDR 10 plus makes an appearance, and so too does an upscaling algorithm that boosts Full HD content to 4K.
In terms of connectivity, you'll find the main three HDMI ports and two USB ports, amongst others option, with no problem watching HD content from a USB drive.
In regards to sound, it's sometimes best to go in with low expectations, since for many TV sets on the lower end of the price range, good sound is a secondary consideration. However, the TCL P615's 2 x 9.5W integrated speakers with Dolby Audio were adequate, and for the most part I did not have the need to connect an external soundbar.
At the price the TCL P615 television is retailing at, you would imagine a lot of sacrifices or shortcuts, but overall this smart TV certainly cuts the mustards. Yes it has a plastic design, but its overall performance can't be faulted, even against higher priced sub-R10k sets.
Great price, decent quality
Plastic design