Over the past year, we've reviewed a number of on-ear headphones, many of which flaunt their wireless functionality as the key selling point. The DNA On-Ear range from Monster however cannot make that claim, and rather banks on offering nuanced sound quality and solid construction in order to win fans over.
Hitting every note
One overriding problem from a number of headphones tested was a slight tinny sound when the headphones were turned to louder end of the volume scale. We can happily say that the same does not apply to the DNA On-Ear, which easily handled having the volume put at full blast, with little or no distortion to speak of. Added to this was a headphone that was not purely designed to deliver tons of deep bass, but rather, a setup capable of delivering highly nuanced sound, should the wearer desire it.
Being wired headphones, the DNA On-Ears makes use of a flat cord, measuring close to 1.5 metres long, with an in-line audio control to boot. This in-line system is specifically designed to work in conjunction with Apple products, including the iPhone, iPad and MacBook Pro.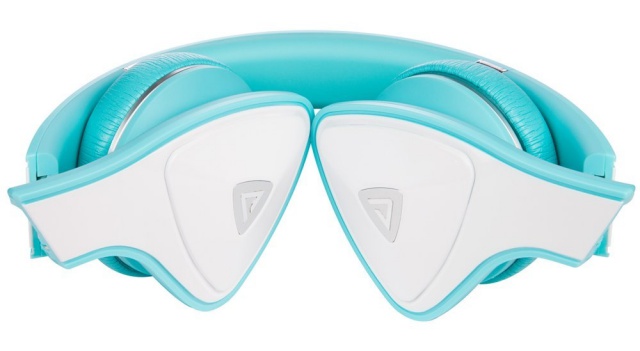 On trend
In the looks department, the DNA On-Ears are certainly on trend and seem to draw some inspiration from the Beats by Dre offerings. The same goes for its folding mechanism, which features a split just above each cushioned ear piece, allowing it fold into either a half or crescent moon shape.
Priced to retail for an estimated R2 200, the DNAs are on the higher end of the On-Ear market and as such are only worth considering for those who listen to music during large portions of the day. In terms of value for money, Monster has ensured that the DNA delivers great sound, regardless of the genre of music you're listening to, as well as being solidly constructed and lightweight without feeling fragile. If you're an audiophile on the go, with some money to burn, Monster's DNA On-Ear headphones are well worth a try.
Solid construction; Lightweight and comfortable fit; Good sound quality
A tad expensive