Super users with deep pockets and a penchant for the latest and greatest. That's the type of consumer I believe Samsung's Series 9 SUHD Curved Smart TV is aimed at. With the TV often being the central entertainment hub is most homes, it makes natural sense to invest in the best one you can get.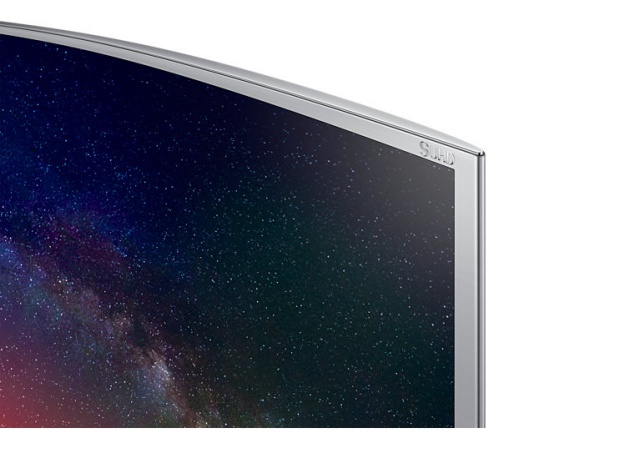 Centre of Attention
Samsung's 4K monster is essentially the pinnacle of what the company has been able to unleash on the public to date, combining the South Korean manufacturer's app expertise, 4K display technology and Signature series design into one rather large package. As expected, it naturally warrants a sizeable price tag, with local retailers pricing it in the R70 000 range.
Just how easy is a high priced 65" (3840x2160) Curved Smart TV to live with? Well, for starters I've got a 42" LED TV (brand withheld), which has served me pretty well until now. That was until Samsung had the Series 9 SUHD TV installed in my living room. It dwarfed the TV cabinet, and as such, it's only an undertaking for those with space to spare.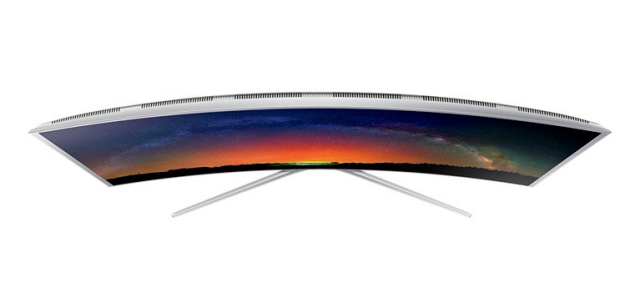 Big and Bold
Measuring 1.59 m wide, and given its curved dimensions (4200 R), I was initially hesitant about the quality of its viewing angles. It was a problem that presented itself on some of Samsung's other curved offerings, such as its UHD S34E790C monitor (review). Thankfully though, the Samsung's 65" SUHD does not suffer any such issues, and provides solid quality regardless of where you're positioned. That said, sitting centrally still feels like the optimum viewing position, with the curves of the TV almost enveloping you while watching movies or live sport.
In terms of specs, the 65" screen delivers a 3840x2160 resolution. As expected, this 4K SUHD TV is beautifully sharp and generously rich in the viewing quality it provides. Added to this, the panel shows no areas of dullness throughout, with crispness found on every inch of the screen.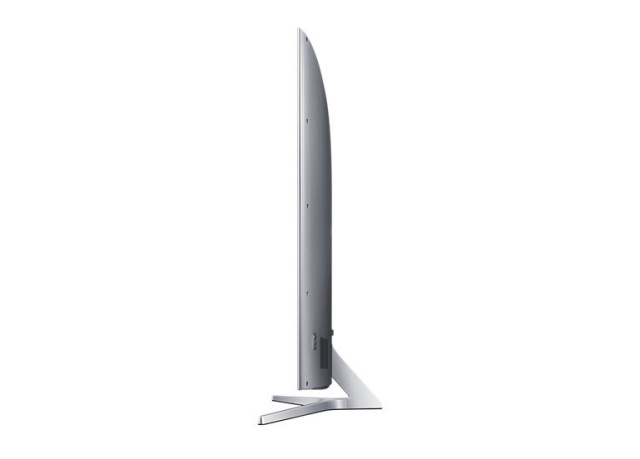 Wider, Curvier, Smarter
As far as image quality goes, the Series 9 SUHD TV is hard to beat, but that's not the only thing that Samsung has integrated into it. This curved 65" TV also touts the South Korean manufacturer's Smart TV functionality. As such, users are able to access a series of Android applications, watch videos online and browse the web.
Sadly though, it does not come with a keyboard, which certainly would have proved useful while browsing the web for example. Instead a single remote, no larger than a Bar-One, is given the nod here by Samsung. It's fairly easy and straightforward to use, but features a native trackpad-esque functionality on its navigation buttons. This feature is intriguing in theory, but is far too sensitive for my liking, and takes quite a while to get working accurately.
Added to this is the ability to stream content from a media server via Wi-Fi, which does prove helpful if you're currently using another media consumption service like Roku, Altech Node or Kodi-esque setup elsewhere in the home.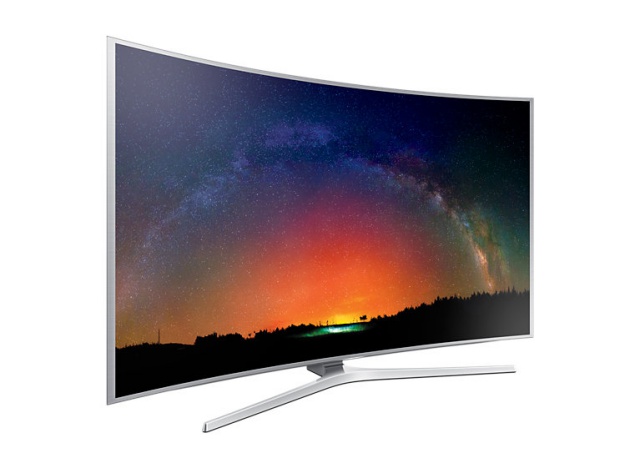 Port of Call
Along with its 4K billing and curved 65" dimensions, the Series 9 SUHD from Samsung also features a wide variety of ports and connections to ensure that almost any device can be hooked up to it. For example, there are four HDMI ports for users to access, which means that one's decoder, console of choice and Blu-Ray player can be setup with relative ease. Furthermore, Samsung has integrated a total of four USB slots, as well as a single Component (Y/Pb/Pr), Composite (AV) and ethernet ports.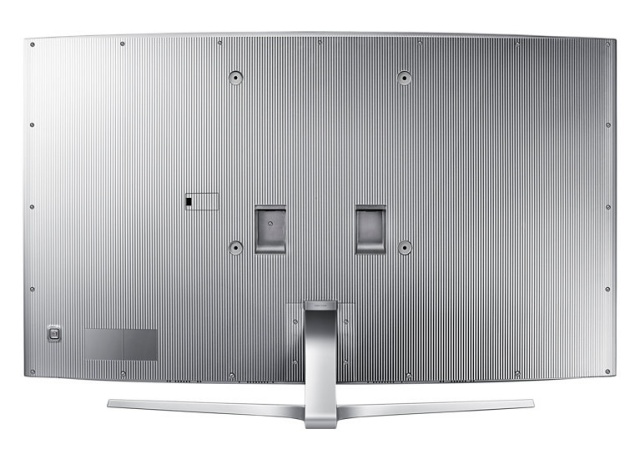 Final Verdict
The 65" SUHD 4K Smart TV (Series 9) is an expensive undertaking at R70 000, granted it is considered top-of-the-line in the Samsung range. As such, SMART TV like this one deserves to be used on a daily basis in order to prove a worthwhile investment and justify its price tag. If you are to going to drop that type of money on the Samsung, there is no doubt that you are getting a feature rich unit with superb image quality.
With almost every aspect of living room entertainment catered to, the 65" Curved SUHD (Series 9) will certainly take up a proud place in the home, and furthermore, will not require an upgrade for quite a few years, which may just help make its R70 000 price tag a tad easier to swallow.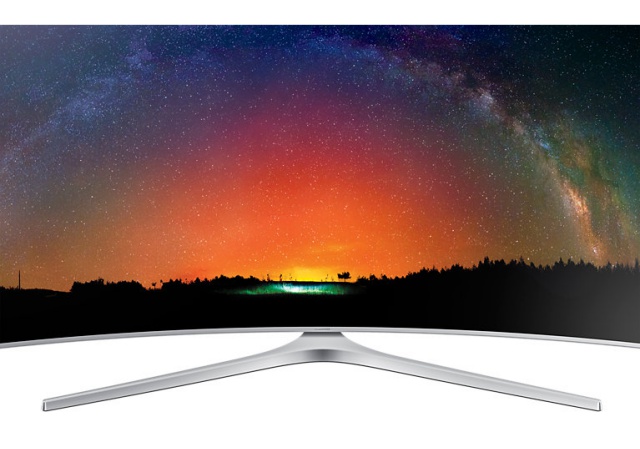 Feature Rich; Surprisingly easy to setup; Superb viewing quality; Simple clean design
Priced for specific bracket of consumer; Remote trackpad too sensitive