Western Digital (WD) has for years been known as one of the main players in the data storage business, and has recently moved into the digital TV market with its WD TV HD Plus offering, aimed to compete against Apple TV and the like.
While its previous offering was solid, its clunky user interface (UI) kept it from becoming stellar. Now however, WD is back with its WD TV Live Hub, a TV box with a much smoother UI and a built-in 1 TB hard drive to boot.

Design

The WD TV Live Hub sports a very basic and smooth matte black design, being much larger and flatter than previous WD TV box offerings. The device measure 198 x 155 x 32 mm and weighs 600g, which still doesn't make it huge, although the extra space is needed to house the hard drive.

Flat, smooth surfaces with rounded edges makes up most of the device, with only a WD logo, power button and USB port on the front, and the rest of the ports found on the rear of the device. Rubberised feet helps prevent it from sliding around in addition to giving it some added elevation to help with cooling.

The Live Hub also comes with an included 6.5" remote control, which isn't the most attractive remote we've come across, but it does a fine job of accessing features on the device.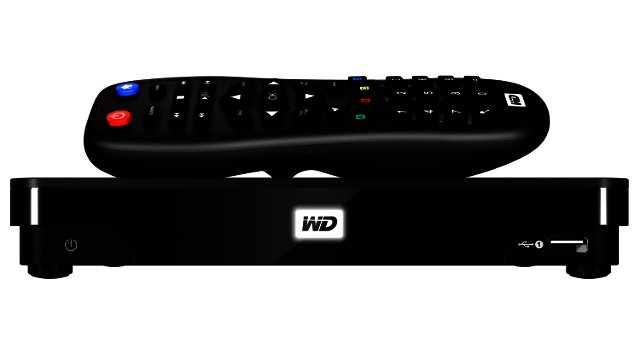 Streaming and internet

The WD TV Live Hub supports a number of online streaming services and web apps, but unfortunately the majority of these services, such as Netflix, cannot be accessed in South Africa. Local users can access a few of these online services though, such as YouTube, Flickr and Facebook. We found connecting the device to the internet to be an easy process, with it automatically syncing with our ADSL router via a standard Ethernet cable.

Users who enjoy more text-heavy tasks, such as browsing Facebook for example, will be happy to learn that the device supports USB keyboards.

The Live Hub can also access local network content and is capable of communicating with any DLNA-compatible device on the network, including PCs and game consoles, meaning it's possible to share files very quickly and easily.

Unfortunately, one of the WD TV Live Hub's most glaring omissions is that of Wi-Fi connectivity, meaning you'll have to physically connect the device via Ethernet port if you wish to connect it to your home network.

Ports and codec support

The box is blessed with a rich array of ports which includes HDMI (but no cable included), USB, optical audio, component video, composite video and ethernet connections in addition to the obvious power adapter port. This large collection of ports enables users to easily connect a number of different devices to the Live Hub.

Of course, when we're talking of a playback/streaming device, one of the most important aspects is of course going to be how much file types and codecs it can support. And let us tell you, the WD TV Live hub is no stranger to that.

As far as video is concerned, the device supports playback in AVI, Xvid, MPG/MPEG, VOB, MKV (h.264, x.264, AVC, MPEG 1/2/4, VC-1), TS/TP/M2T, MP4/MOV, M2TS and WMV9 formats, meaning you'll be able to play back almost any type of video file.

Support doesn't end there though, as the device also sports compatibility with JPEG, GIF, TIFF, BMP and PNG photo formats and MP3, WAV, WMA, AAC, FLAC, MKA, AIFF, OGG, Dolby Digital and DTS audio formats. If you don't recognise half these formats, don't worry, it just means that the device is capable of supporting a wide range of file types. In fact, the WD TV Live Hub can play almost any kind of video or audio file not protected by copyright measures, meaning your iTunes files are about the only thing that's not going to work.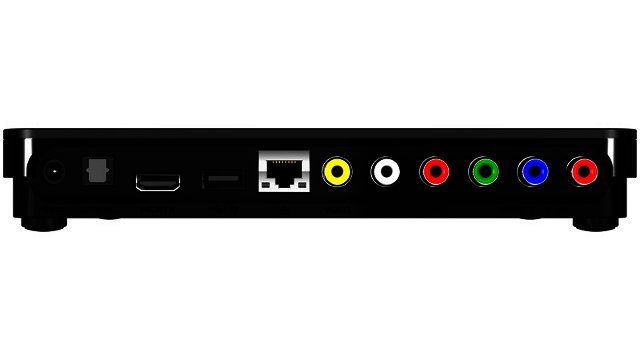 User interface

The WD TV Live Hub sports a revised UI named "Mochi", allowing users easy access to the myriad of features on the device.

The UI had an overall polished and easy-to-use feel to it, with a transparent menu bar overlayed on the bottom of your display organised in a neat tiled layout. A clock and even weather forecast is also present in the top right corner of the UI.

Mochi really bumps up the attractiveness of previous offerings, with album and movie cover art displayed when available. Customisable wallpapers and different views for each media type is also present, and if you prefer users can switch to an older 'text list' menu interface.

If you want to keep the menu as clean and modern looking as possible you'll have to put some work in though. When starting up the device users will find it comes preloaded with a number of movie trailers and music files, all outfitted with the corresponding cover art and neatly organised. Thus if you want to have your own files also taking on this sleek appearance, users will have to make sure all the additional meta data is set up correctly. If you can't be bothered though it's not a problem, files will simple be given standard icons but this doesn't effect file playback in any way.

Luckily complete organisational chaos can be avoided, since the Live Hub will automatically scan and compile uploaded media into the appropriate sections. For example, allowing users to access all movie/video files from a single menu. A folder view is also available so users can browse through the content just like on a computer.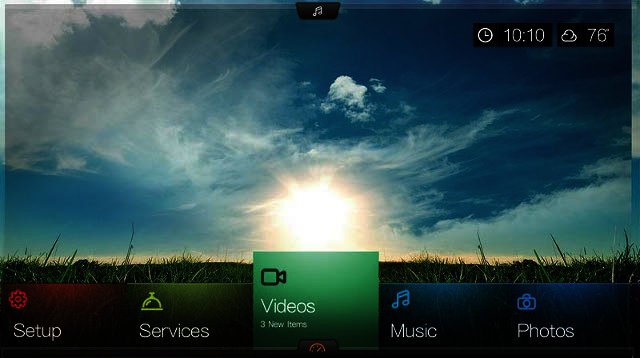 Storage space

In previous Western Digital TV box offerings users had to use an external hard drive or USB flash drive to play media on the device, but thanks to the 1 TB hard drive of the TV Live Hub, users can simply transfer files once and have them ready for playback at any time.

If you're too lazy to even copy the files over, users can simply leave their external hard drive plugged into the USB port and it will still be able to play all its contents.

Conclusion

The WD TV Live Hub is an excellent solution if you want to centralise the tons of media content available today. It supports a massive amount of file types, meaning playback is almost always assured. As with any TV box though, video quality itself will depend on the source material, so don't expect everything to suddenly sparkle with HD quality. A smooth UI and compatibility with a large number of devices also increase the attractiveness of this offering, with our only real complaint being lack of Wi-Fi. The WD TV Live Hub is available for an RRP of R1999.
Lots of storage space, supports a ton of file types and sports a sleek UI.
No Wi-Fi connectivity means you'll have to depend on Ethernet cables for online access.