Adidas put a lot of effort into creating their latest range of Climachill shirts. Made to keep you at your optimum body temperature while training, the shirts incorporate material using titanium, and 3D aluminium cooling spheres situated at the bottom of your neck.
While running with Climachill we can say that these little spheres are cold to the touch for a while, up until your body temperature starts to rise. Fact of the matter is that you are going to get hot while training and we're unsure if a T-shirt is going to shave seconds of your personal best (more than, say, training harder).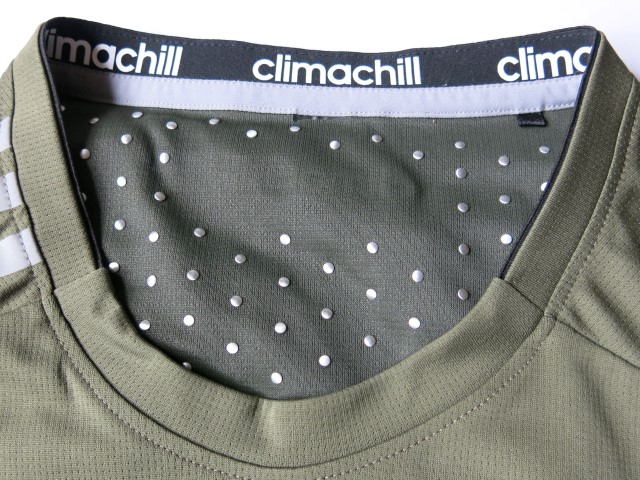 But, we can say that Adidas' Climachill shirt managed to keep moisture at bay – it was far drier after 10 km of running than what we're used to. For this reason alone we won't take on a race without it again.
Do note that the shirt is slim-fit, so you might need a larger size than normal. RRP: R500.
Keeps moisture at bay, Spheres cold to the touch initially
We did not like the slim-fit cut