FULL DISCLOSURE: The Falke socks sent for review were not returned.
I've owned many pairs of running socks and here the old adage certainly holds true – you get what you pay for. Socks from Falke far out lasted any pair of no names, and it's still a pleasure running in those that must be at least five years old by now (you simply cannot go wrong with the Falke Hidden Cool Unisex socks).
There are a few new road and trail running socks that Falke is punting here in South Africa, and after doing a few runs in each it's easy to see why this German company is such a trusted brand.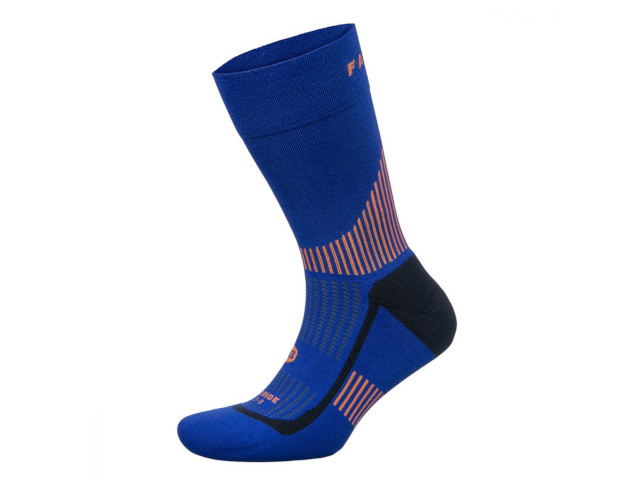 Falke Stride Crew
The Falke Stride Crew reaches up to your calves and I can see these in rotation in winter when temperatures are dropping and an extra bit of warmth around your lower legs is appreciated. Even though they are not compression socks, there's enough stretch around the cuff to keep the sock from slipping down, whith each being left/right specific. Falke touts the socks' full foot cushioning, providing medium padding without adding to a tightness in the shoe.
To keep your lower leg and foot dry, the Stride Crew contains a decent 87% Drynamix, which is a patented material that wicks away moisture from the skin. If you're don't like the dirt that gathers round the calves when out on a trail, I can see this pair doing duty there too, even though they are not made specifically for the wet and wild outdoors. While perhaps not the best to wear when temperatures are soaring, I liked the added protection the Stride Crew provides up the lower leg. R108.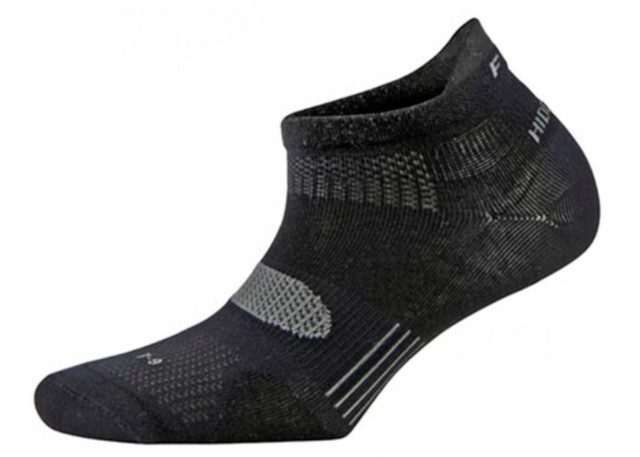 Falke Hidden Dry
If you prefer your socks to be as unobtrusive as possible, then the Falke Hidden Dry ones are for you. There's no padding at all thanks to the ultra-thin design and is as close to a no-sock approach as possible. Although the name says Hidden, the collar of the sock extends to just below the ankle, making sure there's a bit of protection around the heel collar of the shoe. The sock is made of 40% Drynamix to trap moisture, with a decent amount of microfibre also present.
If you are happy with the padding that your running shoes provide and don't need an extra layer, the Hidden Dry sock is a winner due to its thin nature. R95.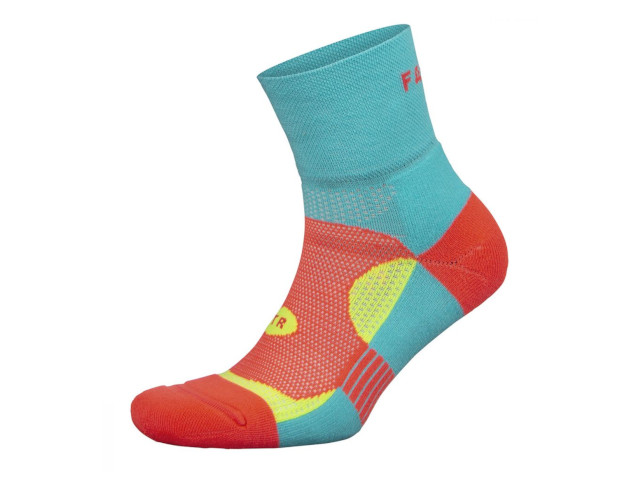 Falke Trail Run Anklet
My personal favourite from the three pairs of Falke socks on review, the Trail Run Anklet provides decent cushioning, a secure cuff and a very bright colourway. Comfortable without being too thick, the Trail Run Anklet extends to past the ankle, providing a bit more protection when out in the dirt where sticks or rocks can provide a scuff.
There's added material support around the toe and heel, while it also contains 90% Drynamix for added moisture control. The Trail Run Anklet proved to be very comfy to wear around the house, while not shying away from doing duty on the road or on the trail. R115.
See article for each
See article for each