We were somewhat apprehensive when we bore witness, via live streaming, to Apple CEO Steve Jobs' iPhone 4 announcement earlier this year. Typically, smartphone fans either love or hate the iPhone - nothing in between.
Nonetheless, the iPhone 4's attractive redesign and new features left us feeling curious. Needless to say, when we finally got our hands on our own handset last week courtesy of MTN, we were literally blown away.
Design
For those who are familiar with the iPhone legacy, the most striking feature of the iPhone 4 is its design. This is the first time since 2007 that Apple has significantly redesigned the model and the newer version is considerably more svelte and appealing.
It boasts a rather more angular design in which two hardened glass panels (also known as
aluminosilicate glass
) are flanked by a stainless steel bevelling. Overall this makes for a almost indestructible yet fantastically pretty design which is certainly one of the high points of Apple's overall product range.
The durability of the iPhone 4's material is particularly impressive. The glass frames and stainless steel bevelling appear to be nigh on indestructible. After a week's worth of hard use, our model has yet to pick up a scratch or a dent anywhere on its body; a attribute which we find incredibly impressive and which definitely serves to justify the iPhone 4's hefty price tag.
One of the
harshest criticisms
levelled at the 3Gs, apart from poor battery life, was the plastic feel of its (admittedly minimal) external buttons. These have now been replaced with more rugged stainless steel counterparts and the volume button has been split into two seperate '+' and '-' options. Overall this leaves the user with a volume on/off switch, volume control interface, a sturdy lock button and the obligatory home button (represented by a square) which is present on the front panel.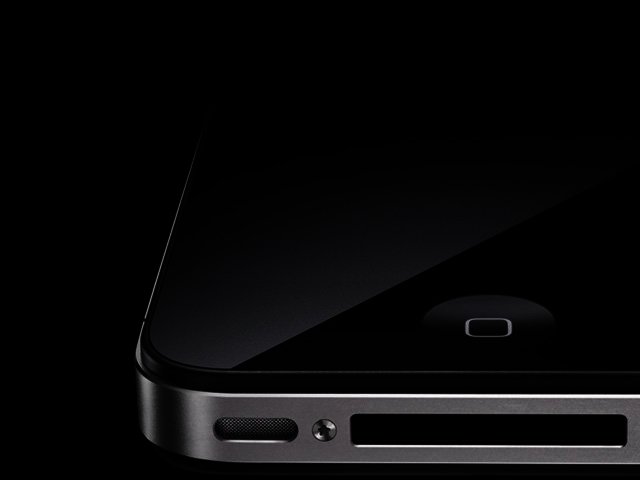 Features
Apple was aware of the importance of updating the iPhone during the design process. The 3Gs was slated as a 'non-upgrade' in the respect that it offered very little to buyers apart from improved speed. This meant that in three years, Apple's iPhone had remained virtually unchanged, despite the fact that it occupies an important part of the technologically cutthroat smartphone market.
The iPhone 4 features video calling (also known as FaceTime), a 5 Megapixel camera with an LED flash, backside illumination sensor, auto focus and a front facing VGA camera. In the video department the device is capable of 720p High Definition capture and an LED light.
This, compared with the iPhone 3Gs' 3 Megapixel camera, VGA video recording and lack of an LED flash, is a significant step up and indicates that Apple really put a considerable amount of thought into advancing the multimedia options on its new handset.
Overall, we can confirm that the image capture on the iPhone 4 is more than impressive and far outstrips the iPhone 3Gs.
The iPhone 4 also brings Wi-Fi 802.11n wireless support (the iPhone 3Gs features only 802.11 b/g), 5.8 Mbps HSUPA connectivity, a three axis gyro, and dual mic noise suppression - all of which are new features to the platform.
Significantly, Apple also chose to outfit the iPhone 4 with its A4 system-on-chip processor, the same as that found in the iPad. This gives the device an impressive 1 Ghz or processing power, which is an estimated 35% increase on the 3Gs. The difference is apparent from the outset, the iPhone 4 is blisteringly quick - quicker perhaps than any other smartphone on the market at present.
The iPhone 4 and iPhone 3Gs also share a number of features including GPS, access to Google Maps, iPod functionality and Safari.
Retina Display
Although Apple is widely regarded for the picture quality of its displays, the iPhone 4's Retina display is absolutely unrivalled.
Measuring in at 3.5", the LED backlit, TFT capacitive touchscreen display is the best we've ever seen in a mobile device. Overall the display is noticeably brighter and crisper than the 3Gs. And so it should be; the iPhone 4 boasts a 960 x 640 resolution (326 pixels per inch) compared to the 3Gs' 480 x 320 resolution (163 ppi). How Apple managed to achieve such a high resolution and ppi rating is beyond us but nonetheless, we are eternally thankful.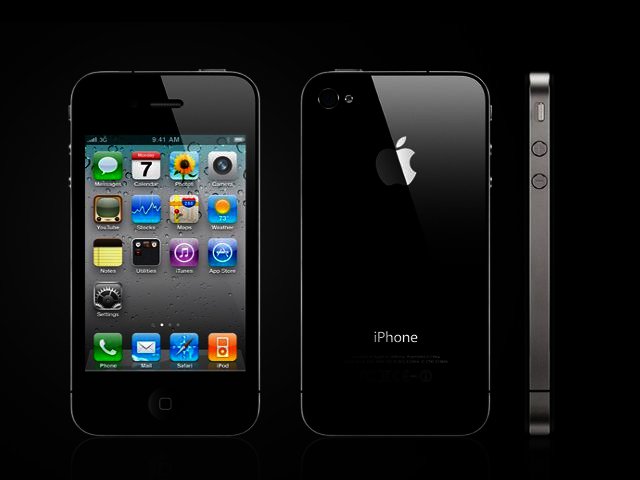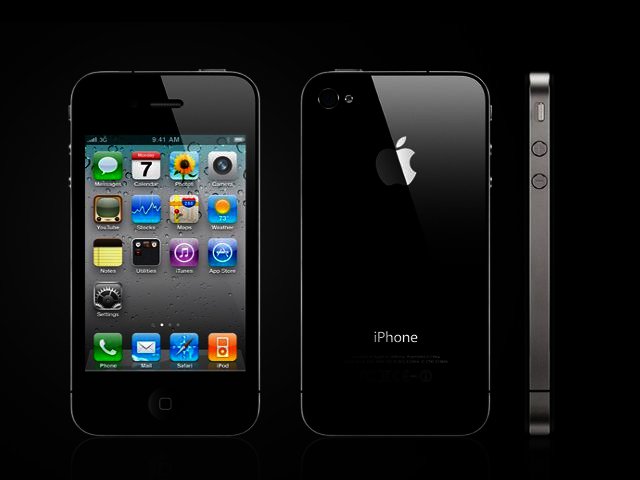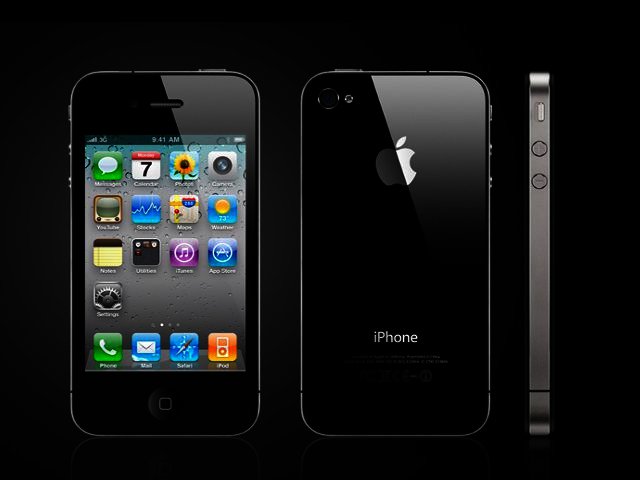 Battery
One of Apple's greatest concerns when designing the iPhone 4 was to improve battery life. As a result, the company opted to incorporate a larger lithium ion battery pack which allows for roughly 7 hours of talk time on 3G networks, 14 hours on 2G networks and 10 hours of video playback.
This was not our initial experience but after several days the novelty effect behind the device wore off and we began to use it less frequently (as apposed to playing with it for hours). At this point the iPhone 4's improved battery life began to shine through and we have not had any complaints since. On average we experienced just over a day on a single charge.
Antennagate
The release of the iPhone 4 was not cut and dry for Apple. The company had to contend with the reality that the device was dropping calls and losing signal when users covered the bottom left corner where the receiver is located.
Several weeks and a related PR disaster later the company revealed that it had rectified the problem and that signal woes had been stabilised.
Our healthy dose of skepticism was however proven wrong. After a week of heavy use the iPhone 4 has yet to drop a call or lose signal while browsing.
Micro SIM
The only criticism we wish to level at Apple is directed at its choice to use a Micro SIM. A Micro SIM is, put simply, a small SIM card, and is primarily made up of the metal strip found on a regular SIM.
While this is all fine and well, it has presented a logistical challenge to MTN, Vodacom as well as service Nashua Mobile and Altech Autopage. After a week of attempting to find an MTN Micro SIM through Altech Autopage we have still not had any success, which has been frustrating.
Fortunately, MTN (who graciously supplied the iPhone 4) also supplied an MTN Micro SIm with pre-loaded data. This has allowed us to get a better feel for the device and also opened our eyes up to how well geared the service provider is for the iPhone 4 despite the fact that this is its first time releasing an Apple product locally.
Nonetheless, the reasons behind Apple's choice to go with a Micro SIM are unclear and frankly annoying.
iTunes
Those who are unfamiliar with the the iPhone brand might find it somewhat of a nuisance that the central control for the iPhone 4 is facilitated with iTunes.
Surprisingly enough we found this to be an easy to use, and quick way to load, sync and back up data on the device.
Provided you are outfitted with iTunes 9.2 or later (freely available for download), the set up and usage process is quick and painless.
Conclusion
Overall, the iPhone 4 is simply the best smartphone currently available and is a significant step up from its predecessor, the iPhone 3Gs.
Apple's choices with regards to the design and additional features are really a home run and demonstrate the company's ability to address the technological as well as aesthetic and cultural needs and trends of the mass market.
In terms of the iPhone legacy we also strongly feel that the iPhone 4 will go down as one of, if not the best, Apple mobile product to hit the shelves since the company's foray into this market several years ago.
The iPhone 4 is currently available on the following MTN packages (Each on an Anytime 200 24 month contract)
16GB iPhone 4 with a 150MB internet bundle: R379 per month
16GB iPhone 4 with a 300MB internet bundle: R429 per month
32GB iPhone 4 with a 150MB internet bundle: R429 per month
32GB iPhone 4 with a 300MB internet bundle: R479 per month
Updated design, impressive internal features, upgraded camera and video capturing capabilities.
Usage of Micro SIM