Value for money. It's an axiom to bear in mind quite often when reviewing mid-range and entry-level devices (and perhaps overused at times). But it is to my mind, the most important consideration when weighing up one mid-range device against another. Microsoft's newly branded Lumia 535 for example, warrants such a categorisation, as it aims to deliver a solid smartphone experience for more cost-savvy users. This focus on the mid-range and entry level market from Microsoft is an easy one to decipher, ever since Satya Nadella took over as CEO and shifted the company's thinking.
Still Nokia at heart
Now to the more important matter at hand, namely the Lumia 535. It truly takes a thorough inspection of the 535's front to see the Microsoft branding up top, although the back cover does feature a clear Microsoft logo emblazoned on the removable plastic back cover. Even with the the minor superficial change, the Lumia 535 still feels every bit a Nokia device and its distinctive matte back cover and candy bar smartphone shape bare all the remnants.
I believe that Microsoft is only going to truly change the Windows Phone brand when Windows 10 makes its official debut later in the year. With the newly improved mobile OS that Windows 10 will usher in, only then can a number of distinctive Microsoft devices be seen rolling out.
That said however, the Lumia 535 should not be seen as a stopgap smartphone, as it still has plenty to offer and features all the services and applications that Windows Phone 8.1 can muster. That is where the 535 truly finds its niche. If you're a user that enjoys the Windows Phone experience, or use a number of Microsoft applications and services during your day to day, the 535 makes a lot of sense. With Office 365, One Note, OneDrive and Skype onboard, the Lumia 535 can truly deliver a well rounded and mobile Microsoft experience.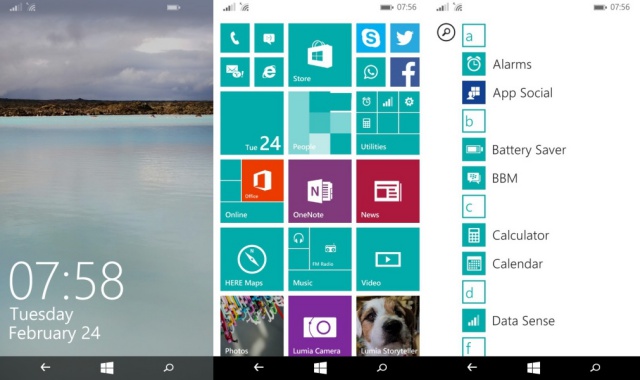 The price is right
Added to this, is its equally enticing R1 700 price tag, placing the Lumia 535 in a rather unique space between entry-level and mid-range, therefore making it appealing to both parties. So what does the relatively small outlay (in smartphone terms) get you?
Front and centre is a 5" qHD display (960x540) which is relatively bright and crisp for a low-end mid-range device. As such, Windows Phone 8.1 looks sharp. It also performs ably as well, with quick switching between applications easily handled. The one area of discontent however was the typing experience, which was not as responsive and quick as I'm usually use to. Apart from the keyboard, all the other elements of Windows Phone 8.1 functions up to snuff, with the newly integrated notification centre and live tile functionality a welcome addition.
Some welcome surprises
Powering the Lumia 535 is a modest quad-core Qualcomm Snapdragon 200 processor, which clocks in at an equally modest 1.2 GHz. Added to this is a surprising 1 GB of RAM, as most low end mid-range smartphones often opt for a 512 MB setup. As far as internal memory goes, the Lumia 535 features 8 GB, with a microSD slot good for an additional 128 GB. Should shelling out a few extra hundred bucks for a microSD card not be on the cards, 15 GB worth of free OneDrive storage is available. This feature is now standard with Microsoft's mobile device offerings, and is a rather pleasing one for users who spend most of their smartphone life online.
Now for the Lumia 535's other main feature - its camera setup of a 5 MP primary one on the rear, and a 5 MP wide-angle version on the front. Each camera features the same imaging quality, and serves as proof that Microsoft is well aware of the needs its users crave, specifically the ability to broadcast what they're doing on various social media platforms.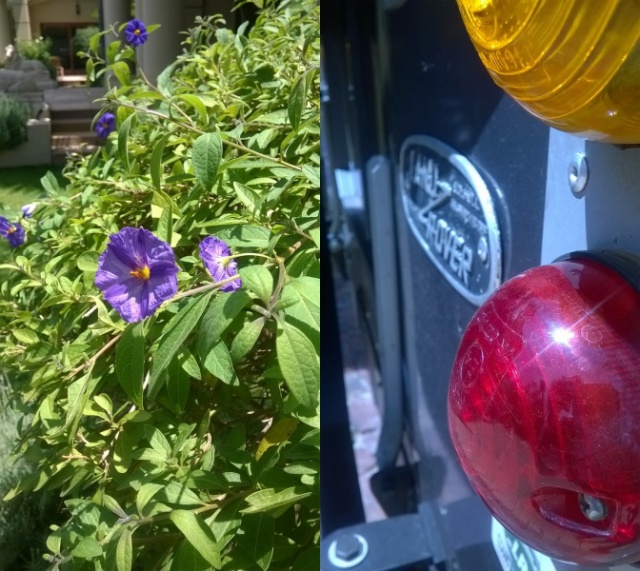 The 5 MP camera up front is equally solid in use, performing amicably for an entry-level lens. In good light conditions it captures fantastic pictures, good enough to keep that Instagram feed ticking over quite nicely. It is however, less impressive in low light conditions, with shooting at night resulting in some rather grainy looking images. This should be forgiven though for its R1 700 price tag.
Final verdict
All in all, value for money runs through every inch of the Lumia 535, and Microsoft has kept Nokia's skill for creating solid mid-range smartphones alive and well. The 535 may not be a purely Microsoft device in terms of look as it bares all the hallmarks of its Finnish heritage, but it certainly is in terms of UI and services offered. For R1 700 users will be hard pressed to find another 5" device that can offer as good a smartphone experience as the Lumia 535. It's unquestionable that more low-end mid-range smartphones are on the horizon, but the Lumia 535 cannot be faulted on what it offers for the sub-R2k price point.
Well priced; Surprisingly good camera; Solid range of Microsoft services
Back cover feels cheap; Sub par keyboard and typing experience