While the Galaxy S4 has won much acclaim, Samsung has now produced a more ruggedized version that is tougher and more up to a jaunt in the great outdoors.
By this point, it could be argued that little still needs to be said about the exceedingly well adopted Galaxy S4 (review), which has spawned a couple of iterations of its own, such as the S4 Mini and S4 Zoom. With the Galaxy S4 Active, particular attention has been paid to how the phone fares with the elements.
The first noticeable difference between the Galaxy S4 Active and its sire is the device's thickness and reassuring heft (153 g compared to the S4's 130 g). This is augmented by the fact that the phone can withstand spending up to 30 minutes in up to one metre of water, should it find its way to the bottom of that stream.
What's more, the phone can wittingly be dunked - its 8 megapixel camera even boasts a new Aqua mode for capturing shots underwater. More importantly, the S4 Active appears to be able to endure a few inadvertent drops and hard knocks.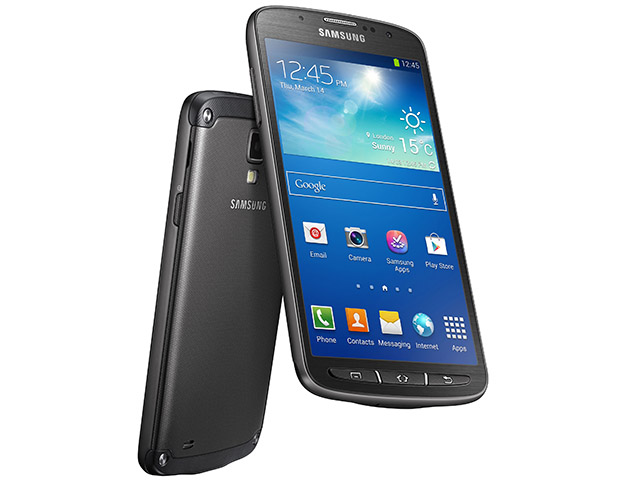 The new and the familiar
Specs wise, there are some differences withthe S4, such as the 1.9 GHz quad-core processor, although it does offer 2 GB of memory and expandable storage up to 64 GB thanks to the microSD card slot. Another difference is in the screen – the S4 Active's 5" screen isn't graced by Super AMOLED, but its 1920 x 1080 LCD screen, with 443 ppi, is still striking nonetheless.
According to Samsung, the screen is also more receptive to accessing when wearing gloves, a nice touch for those heading to colder climates, if you will pardon the pun. Another welcome addition are the firm and quite raised keys at the bottom of the screen, and nicely textured volume keys, for accessing the phone's functions and sound controls respectively.
Heading out the door
In many ways the S4 Active is much of what we loved from the S4 itself, including blistering performance. However, it is also a better option for those who want to tote their device on their outdoor adventures.
Rugged, Striking screen, Water-friendly, Same performance as the S4
Expensive