WIN THE XPERIA Z5 BOND EDITION - CLICK HERE FOR MORE INFO!
The whole is greater than the sum of its parts. It's an age old adage, but one that rings true for flagship smartphones. As refresh cycles grow closer year by year, more flagship smartphones sport similar components. A great camera, vibrant display and plentiful battery are no longer unique features, but rather requirements for a modern day flagship device. As such, it makes me wonder about the Sony Xperia Z5, a smartphone that has all the key flagship elements, but somehow fails to truly separate itself from a very competitive market.
Earlier this year, Sony opted to forego the creation and release of an Xperia Z4 device. This was motivated by the fact that no more than six months ago, it unveiled the Xperia Z3 (review). Much like its predecessor, the Xperia Z3 was a solidly constructed Android device that proved a great alternative to those unwilling to purchase the plastic heavy Galaxy S5 (review) at the time.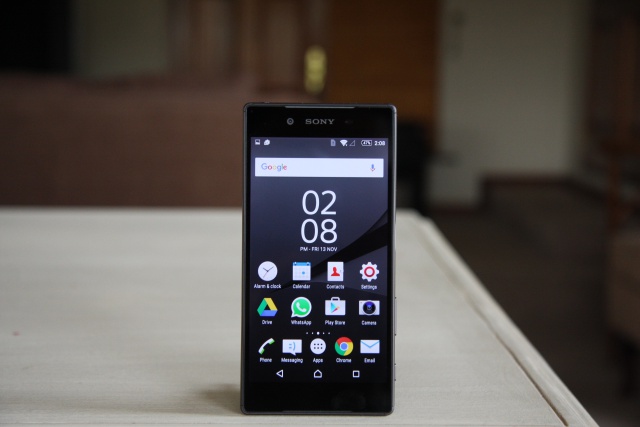 History repeated
The Sony design aesthetic is one that has veered very little in the past few years. The aluminium frame from previous generations still remains, although this time with a bit more curvature, a feature most flagships manufacturers opt for these days. Sony has done away with the glass back cover found on other Xperia Z devices in favour of a hardened plastic one that has a great ceramic tile-esque feel to it.
All in all, not much has changed for Sony on the design front, which isn't necessarily a bad thing. It gives the devices a sense of character, making them a bit easier to point out in a crowd when needed. In fact, the Xperia Z5 is one of the more beautifully simple smartphones I've encountered in quite some time.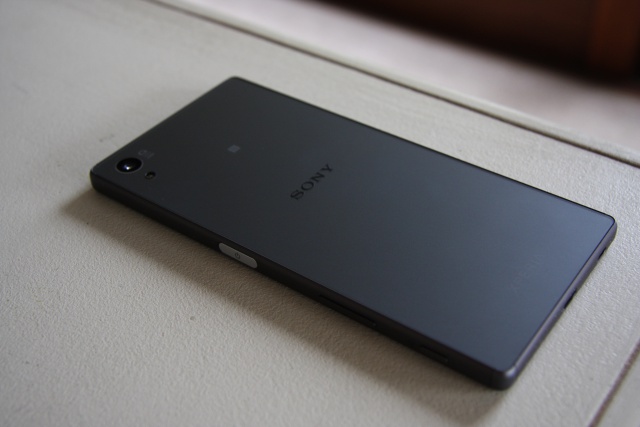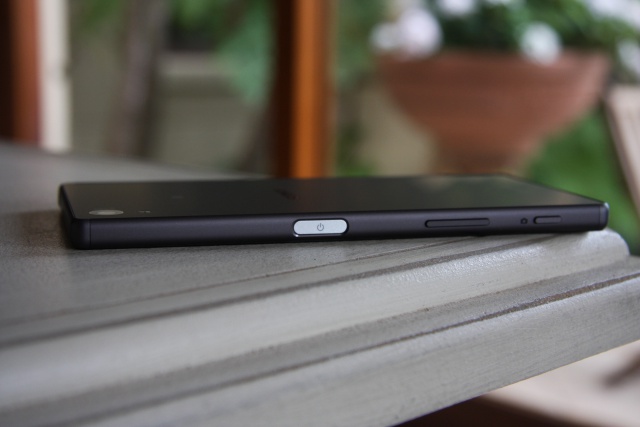 Gimme a smile
Although Sony has kept the superficial changes subtle, the Japanese company has been making a lot of noise about the new 23 MP camera found on the rear. It is the first upgrade that Sony has made to the Xperia Z's camera lens for quite some time, and it shows. While the previous version produced great images, it was a slow to capture. That's no longer the case here, with a 0.03 second autofocus that produces some very quick snaps. The new camera also lets in more light according to Sony, and it performs true to their word, resulting in solid images in low light conditions. Furthermore is an improvement on its clear image zoom quality, touting 5x zoom.
Added to this is a 5 MP shooter up front for the selfie crowd. Unlike its newly developed counterpart, this camera struggles slightly in low light, with colours looking far darker on screen than they are in real life. While this is not a deal breaker, it is worth noting.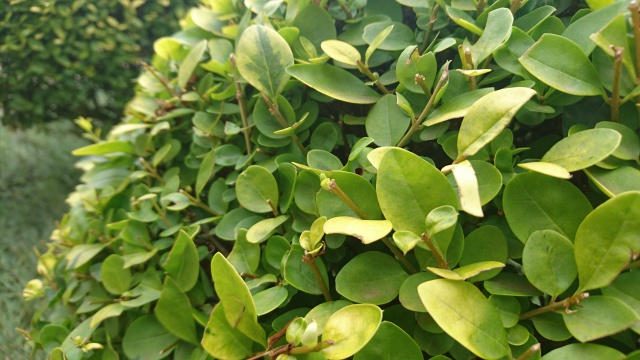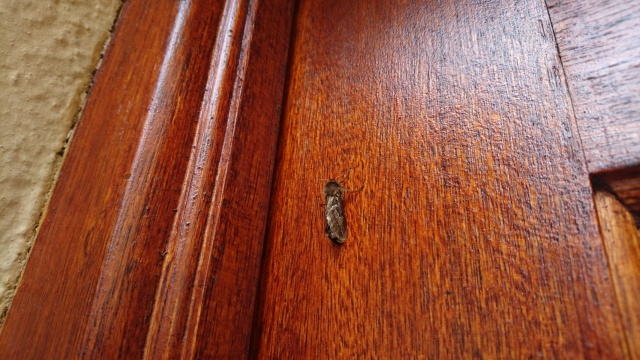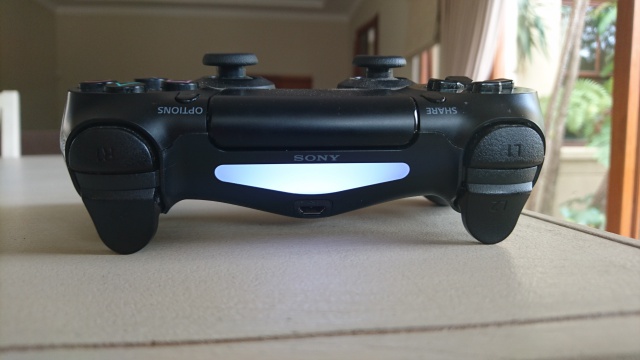 Sample Images.
Face front
For the screen, Sony has retained the 5.2" (diagonal) dimensions for the Z5 as it had for the Z3. While the 428 ppi it delivers is sharp and crisp, when you have the likes of LG and Samsung going all in with 538 ppi and 577 ppi for the G4 and Galaxy S6 (review) respectively, the Xperia Z5 feels a little outgunned.
Furthermore, the larger 5.5" Xperia Z5 Premium has 806 ppi (2160x3840) to call upon, again leaving Z5 users a little short changed considering the quality of screen Sony can no doubt make. That said, it is still a great display, with a generous amount of real estate to enjoy games and videos on. The display also works well outdoors, and does not need to exceed 50% screen brightness for full visibility. It is a magnet for fingerprints though, and does need a few more wipe downs than I'm use to.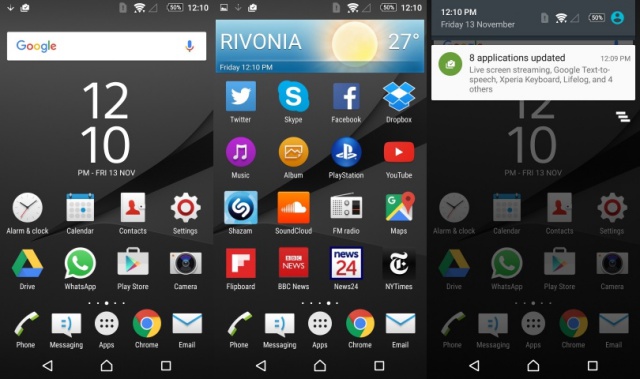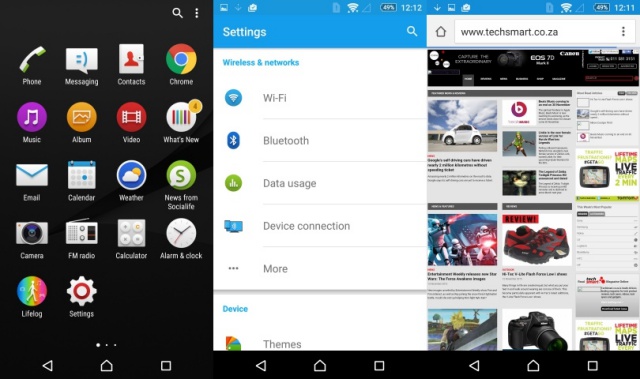 Mixed bag
Next on the list for any good flagship, is an intimidating set of internal components. The Xperia Z5 has this on paper at least, with an octa-core Qualcomm Snapdragon 810 chipset doing the heavy lifting. As is the norm for Sony's octa-core devices, the Xperia has split processing efforts between a 2.0 GHz quad-core (Cortex-A57) and 1.5 GHz quad-core (Cortex-A53) setup. Added to this is 3 GB of RAM to handle the multitasking. As such, this mix should yield an immensely powerful benchmark score, but the Z5 failed to reach my lofty expectations. On AnTuTu, it amassed a total of 61 066. While that is indeed a good score, the mid-range Xperia M5 (review) managed 65 450 on the same benchmark. Consequently, it leaves me pondering what is misfiring internally.
Along with a good, but ultimately underwhelming processor performance, the Xperia Z5 also heats up quite a bit when multitasking. Whether or not this is simply a symptom of our review unit is unclear, but it is a slightly worrying aspect of this flagship.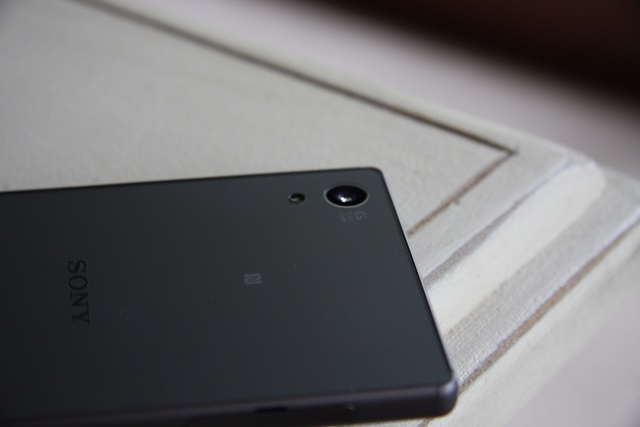 Final verdict
The Sony Xperia Z5 will retail for just shy of R12 000 depending on your retailer, and for that price you get a smartphone that should be great based on its specifications, but ultimately falls short of expectation. Perhaps the Z5's saving grace is its 23 MP camera and two day battery life (2900 mAh battery). While the device's screen and processor performance is indeed solid, there are other flagship devices that rank higher. As such, the Xperia Z5 suffers from simply not improving in enough aspects to feel like a worthy rival to the likes of the Samsung Galaxy S6 and LG G4.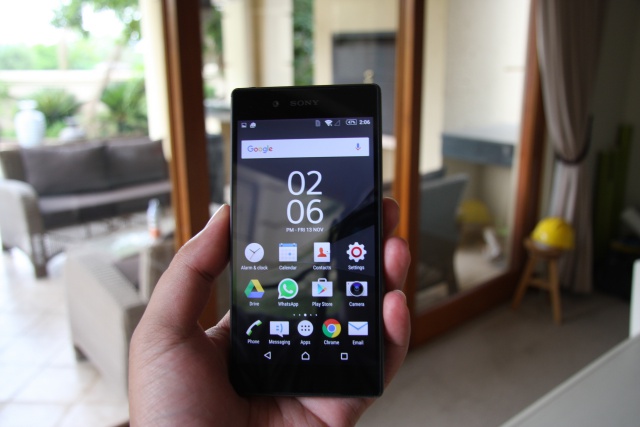 Great camera; Excellent battery life; Solid design
Heats up a lot; Mixed performance from processor; Display could be better