We can't help sympathise with the situation that a mere couple of years ago, many phones that would have been considered groundbreaking in terms of design, performance and features are now merely mid-range.
Sony's Xperia Neo V is undeniably a great effort for a mid-range phone, and at first appearances, certainly meets our expectations, for the most part, for what a stylish 21st century phone ought to look like.
However, we were left wondering if it does enough to stand out from the crowd, and earn top place in the midmarket arena.
Design
From a design perspective, Sony's Xperia Neo V is certainly an attractive, neat looking device, as silver accents along the side along with silver buttons punctuated our review model's midnight blue body.
The phone offers an undeniably ergonomic design, that slid quite comfortably into one's hand, while its gently curved shape in particular made it feel like it was nestling in our palm.
Additionally, the device certainly felt solidly constructed, without creaking when squeezed. Despite this, the Neo V is still a light phone nonetheless, even if it is a little on the thicker (though not quite chunky) side of this generation's smartphones.
The design, though, is not just responsible for the phone's sleek attractiveness, it also accounted for it being exceedingly comfortable to hold for long periods.
A rather large volume rocker (which doubles as a zoom) joins the power button and camera button, all of which are situated on the right hand side of the phone. At first we did find ourselves accidentally activating the latter without meaning to, mostly because when holding the phone in our right hand in portrait mode, our palm was perfectly positioned to inadvertently activate the camera. Annoying, but avoidable with some care.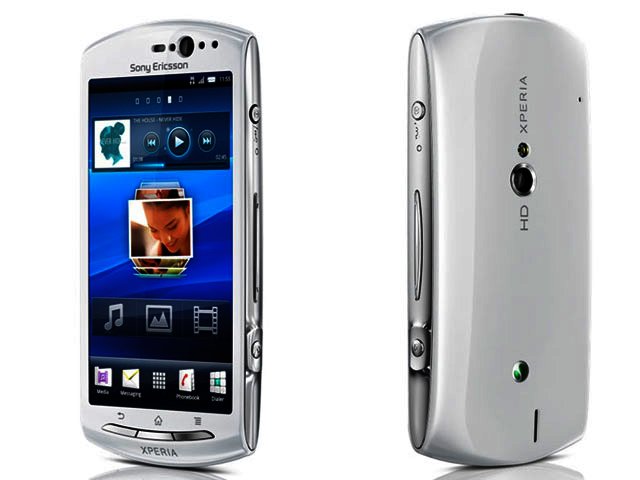 The phone's design and ergonomics are impressive and comfortable, respectively.
Screen
The 3.7" screen was sharp and clear, which meant that looking at images and video on the 480 x 854 (265ppi) was largely a pleasure. However, while it wasn't dim, we did find that we wanted to crank out more brightness from the device to get more out of the screen; unfortunately its maximum brightness is not quite as bright as we would have liked.
However, this is compensated to an extent by the Mobile Bravia engine, which enhances the image quality of photos and videos.
Another issue, which is certainly not unique to this particular device, is the fact that a 3.7" screen is just a bit too small for typing for our liking, which meant that typing messages, for example, frequently felt cramped. However, this may well vary by what a user is accustomed to. As larger smartphones, in the region of 4.3" to 5.3" (in the case of the Galaxy Note), not to mention 7" tablets offer comparatively roomy screens to type to our hearts content, it becomes increasingly difficult to revert to sub 4" devices.
Performance
On the performance front though, we had no complaints. The 1 GHz Qualcomm MSM8255 Snapdragon CPU seemed to cope speedily with the onboard Android OS 2.3.4, this was despite the fact that our Smartbench 2011 tests produced middling results of 2011 on the productivity index and 1635 on the gaming index. Indeed, flipping through our five home screens and opening applications and settings were particularly responsive.
However, we did note that certain functions, such as start up, and playing back images were on the slower side. Happily though, this did not permeate throughout the phone's general features as a whole.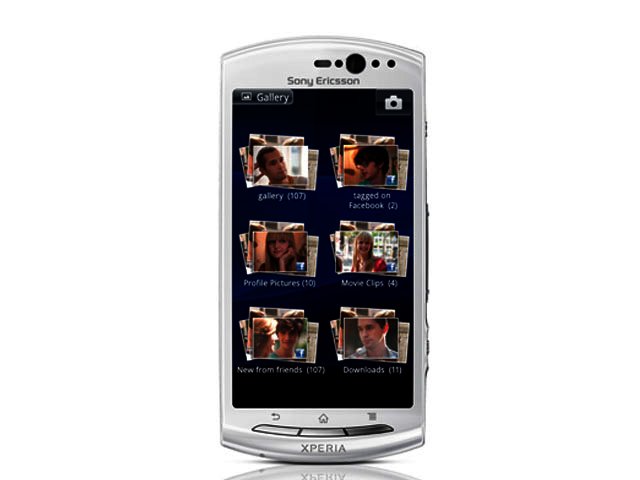 The Neo V is quite speedy in general operation.
General usage
While the device only has 320 MB usable internal storage, and 512 MB RAM, the former can be upgraded to 32 GB via a microSD card slot.
A very decent five megapixel camera offers various capturing modes, while its focusing ability and images produced were rather impressive, something we've come to expect from Sony. Additionally, the phone's speaker was certainly on the loud side. In terms of battery life, this was certainly no less than many other smartphones on the market, lasting a good day on normal use before requiring a recharge.
The one niggle that is more than a little common to many devices similarly plagues the Neo V. It has a very thin back plate that was a pain to remove, requiring enough force to separate it from the body and yet making us often wary of accidentally snapping it in half.
Alas, if you need yet another reason not to cut your nails too short (or bite them to the quick), removing smartphone covers such as the one found on the Neo V qualifies.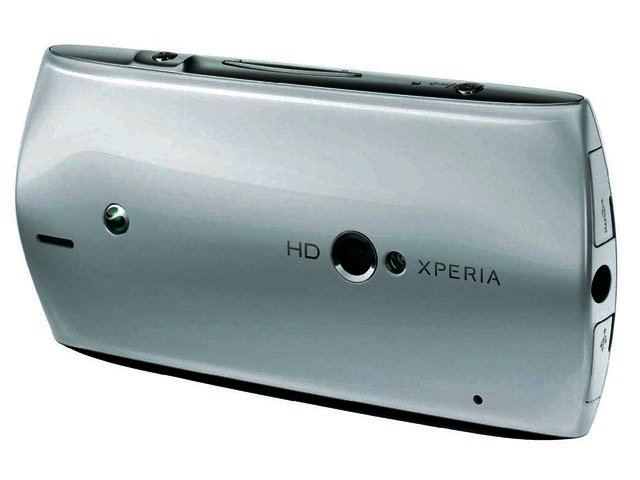 While we didn't mind the 5 megapixel camera, we were less partial to this
flimsy, difficult to open backplate.
To the point
While Sony's Xperia Neo V performed ably on most fronts, it didn't deliver quite enough to wow us and make us want to rush out and buy it. Also, in anyone's terms, its asking price of R4799 is still on the expensive side of midrange offerings.
Pros
Beautifully designed
Comfortable to hold
Speedy in general operation
Cons
Typing felt cramped
Flimsy backplate
Beautifully designed, Comfortable to hold, Speedy in general operation
Typing felt cramped, Flimsy backplate