This review is brought to you by the beer guzzlers over at CraftNation, where you will find a host of craft beer news and reviews. It was written by their editor, Regardt van der Berg.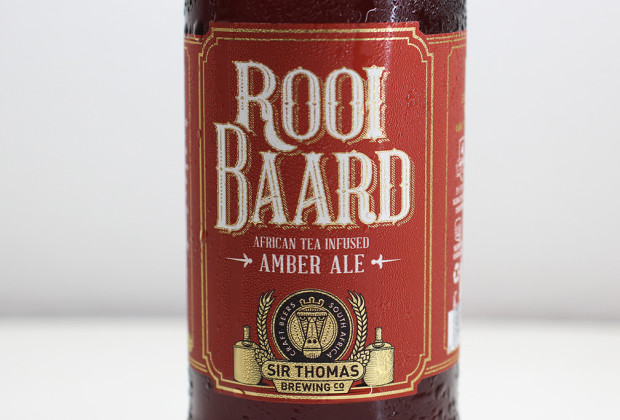 RooiBaard is the fourth beer in Sir Thomas Brewing Co's line-up, after their Blonde Ale, Brewers Blonde, the Hangklip IPA, and Light House Weiss. As a rooibos tea infused amber ale, the RooiBaard (meaning Red Beard) is one of the more unique South African craft beers you'll find.
I'm a fan of experimental and infused beers but they tend to be hit or miss. The RooiBaard is much more bitter than anticipated and this is as a result of the tea. I did not get much toffee or caramel although friends who've tasted it said there are hints of this aroma. No doubt, this beer will put hair on your chest.
The RooiBaard tea infused ale is an experiment for the taste buds and one I will try again out of curiosity. If you like bitter ales you'll appreciate this one but I suspect the RooiBaard won't be for everyone.
This article was originally published on CraftNation. Read the original article.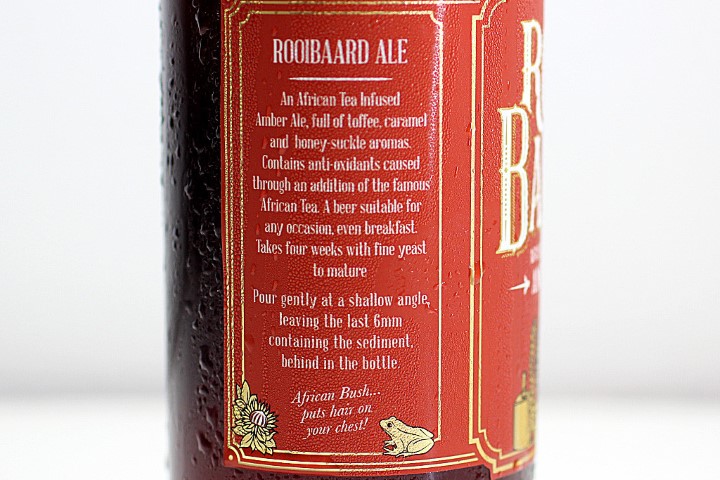 Beer Specs
ABV [Alcohol By Volume]: 5%
Volume:440ML
IBU [International Bittering Unit]: N/A
Beer Details
Brewer: Sir Thomas Brewing Co
Beer Style: Amber Ale (Rooibos infused)
Brewer website: www.sirthomasbrew.com
-
-