This review is brought to you by the beer guzzlers over at CraftNation, where you will find a host of craft beer news and reviews. It was written by their editor, Reghardt van der Berg.
If you are the type of craft beer drinker who loves to introduce people to a new beer, now is the time to get in on The 400 Brewing Company, one of the newest breweries on the Jozi-block. Brewed by Carl Nienaber, The 400 Brewing Company is not as one might think, brewed by a crew of 400. The name comes from the fact that he can only brew 400 liters at a time.
As a keen 'early adopter' of sorts I love trying new beers, be it home-brew or as in this case, micro-brew, so I jumped at the opportunity to get a four pack when I saw them online. Big mistake; I should have brought 12.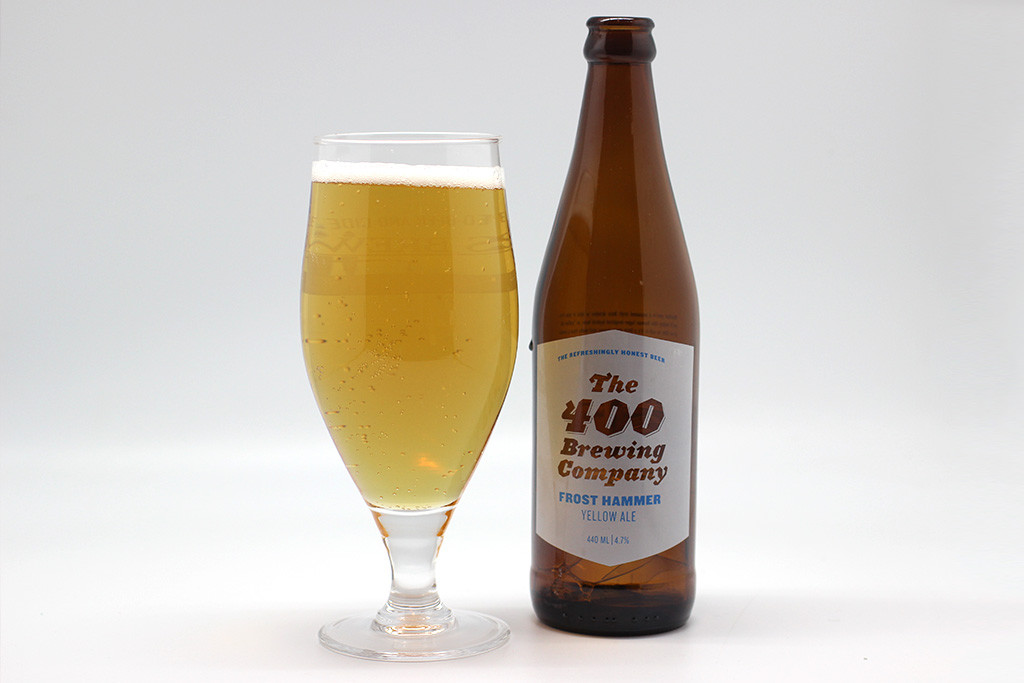 The 400 Brewing Company's first beer on the market is a "German-lager inspired hybrid beer" called Frost Hammer Yellow Ale. What this means is that Frost Hammer is a lager beer with ale characteristics. Imagine a hoppy, malty lager and you'll get the picture.
The Frost Hammer is a very easy drinking brew that is ideal for anyone looking to venture into craft beer, but it is also very satisfying for the more seasoned craft drinker. It is lightly carbonated and incredibly smooth, and definitely a beer that lingers in your thoughts long after you have finished the last drop.
As I am writing this, I am enjoying the last of the beers that I ordered and I am disappointed that it's over (for now). Fortunately, my second order is already placed.
This article was originally published on CraftNation. Read the original article.
-
-