TechSmart Business News sponsored by: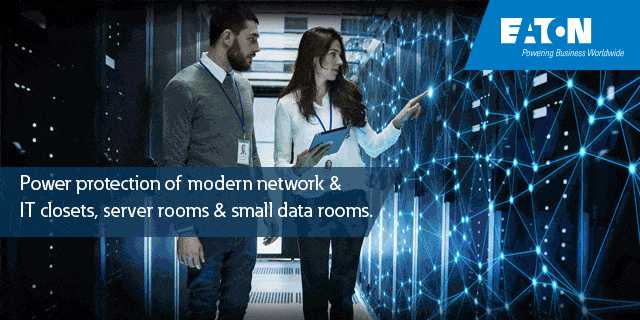 By Lukas van der Merwe, Specialist Sales Executive: Security, T-Systems South Africa
Following the recent lockdown due to the global pandemic, many small and medium enterprises (SMB) are currently adapting to the 'new normal' of working remotely. They are focusing on business resilience and lessening their dependence on brick and mortar infrastructure, while continuing to operate with employees that work remotely.
From a cybersecurity perspective, the new way of working and operating has significantly increased the attack surface of organisations. It has also challenged security practices to support much more agile workforces, as well as accelerated digital transformation initiatives.
Companies are leveraging technologies that until recently were only seen in leading edge organisations, such as automation, big data, flexible value chains, Artificial Intelligence (AI) and machine learning. At the same time, we are also seeing a greater adoption of cloud-based services and most applications have had to be adapted to become more Internet facing.
All these technologies are part of digital transformation and enable organisations to be more resilient in the face of the ongoing pandemic. However, as much as they enable productivity under lockdown restrictions, they also increase a company's attack surface, which in turn increases the risk of cyberthreats.
Furthermore, with remote workforces, connectivity is now routed via external gateways and virtual private networks (VPNs), and these are being put under severe pressure, as most have been designed for a limited number of executives and travelling users. Now suddenly, the whole organisation is leveraging this infrastructure, and it was never designed for that purpose. This can have significant security implications.
Reviewing cybersecurity measures
This means that technology such as data loss prevention and vulnerability management has to evolve to deal with alternative means to access. Companies are being forced to review their current security plans to ensure that they are still fit for purpose. They subsequently must ensure that employees have the latest software and virus protection, review password policies, raise cybersecurity awareness related to the pandemic, and ultimately review their incidence response plans.
However, organisations – specifically SMBs – face a number of key challenges to performing these services in-house. These include affordability and a lack of resources required to manage the changing business demands, while maintaining the appropriate levels of compliance and dealing with emerging threats.
Sponsored by IBM, "The Cyber Resilient Organisation" report, published in June, highlights that the two main reasons impacting on cybersecurity investment by organisations are affordability and skills. The average SMB faces the reality that many of the next-generation capabilities in cybersecurity are prohibitively expensive. It therefore becomes almost impossible to maintain and manage due to the cost of attracting and retaining the right levels of qualified staff.
Benefits of a MSSP
The practical solution is for SMBs to turn to a Managed Security Services Provider (MSSP), as these companies are ideally positioned to bolster security, while reducing CAPEX, allowing organisations to minimise cost and maximise their value for money.
A MSSP can provide SMBs with next-generation cybersecurity solutions, underpinned by cognitive ability that leverages technologies such as machine learning, AI, Security Orchestration, and Automation and Response (SOAR). All of these are complex and expensive technologies that would normally be out of reach for many smaller organisations.
Essentially, what a MSSP brings to an organisation is an existing investment in a broad set of technology, applied to a much broader set of customers. This technology can be leveraged to an SMBs advantage, without having to make their own capital investment or employ and retain expensive skills.
In addition, instead of having to build new capabilities or investing in new technologies, SMBs can simply buy specific security elements from a MSSP on a consumption basis. This cost is based on factors such as the number of events an organisation processes on a daily basis, or number of workstations it runs.
Under conditions like the current pandemic, we can no longer continue to do the same things as before and expect different outcomes. As such, we need to rethink security, which means going back to basics.
While we have little control over the pandemic and the containment measures affecting the economy and the way we operate, from a cybersecurity perspective, we can control how prepared we are for cyberattacks, which in turn reduces the amount of uncertainty that organisations face. A MSSP is instrumental in providing SMBs with access to the latest technologies and resources, enabling them to protect the organisation at a time when efforts are channelled into keeping the business profitable.