BUSINESS NEWS SPONSORED BY DELL E-SERIES 24" MONITORS FROM DCC: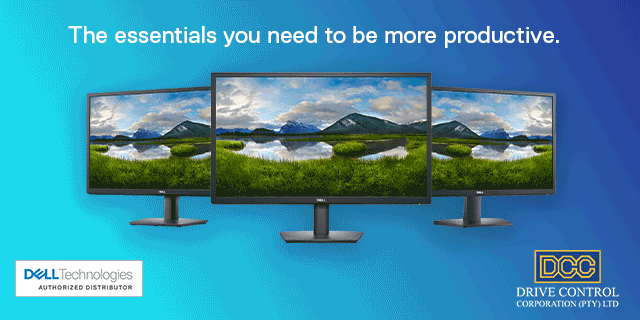 A recent survey by South Africa's National Income Dynamics Study – Coronavirus Rapid Mobile Survey (NIDS-CRAM) estimated that 750,000 South African learners aged seven to 17 left school in 2021. It found that disruptions in school attendance limited learners' ability to access any educational material at home, especially those in low- and middle-income communities, contributing to the high dropout rate.
To address this challenge, the leading innovator in printing and projector technology, Epson, donated 204 EcoTank cartridge-free printers to 72 schools in Gauteng, the Western Cape, Mpumalanga, and KwaZulu-Natal. The recipients of the cartridge-free printers were schools affiliated with Vuma, the leading South African fibre provider, and Diebold, a multinational financial and retail technology company. As a result, over 13,000 learners from schools across the country will have access to printed learning material in the classroom and at home.
"We're excited to partner with both Vuma and Diebold to give these schools the tools they need to provide learners who don't have internet access at home with printed educational materials to support their studies and remain in school," says Kate Govender, consumer sales manager for Southern Africa at Epson South Africa. "We want to provide sustainable technology to communities that need it most so we can bridge the learning gap and ensure no child gets left behind."
While online learning has helped millions of South African children keep their education on track over the past two years, countless more still don't have access to the internet for resources, hindering their learning. For example, a 2020 Statistics South Africa report shows that only 1.3% of households in Mpumalanga, 3.4% in KwaZulu-Natal, 14.2% in Gauteng, and 20.3% in the Western Cape have internet access.
Epson says the donated printers will help schools in these communities, which are part of Vuma's Connected Schools Project, print out online resources that students can use in their homes, allowing them to continue learning after leaving the classroom.
"This partnership has been amazing and much needed, especially for the communities that we've been working with in Tshwane, where we do see a lot of shortages in services," says Michael Godfrey, Commercial Manager for Vuma. "We're thrilled to connect schools in the community to free world-class 1Gbps fibre broadband, and we're grateful to Epson for their contribution that will further enhance the learning environment at these schools. This donation will help learners and teachers download and print educational material to continue learning even when they're at home."
"This project with Epson is a game-changer for these schools, and we know this will make a difference. We're also looking forward to delivering the rest of the printers to more schools across the country," he adds.
Diebold Business Support and Transformation Manager Kammy Reddy said, "Diebold Nixdorf South Africa was beyond delighted to share in this initiative, enabling a much-needed enhancement to our current initiatives. This project allows a new learning culture to be created in the country."
This donation follows Epson's recent partnership with Usain Bolt, now the face of an awareness campaign for its cartridge-free EcoTank printers, which offer a cost-effective and sustainable solution for South Africans.
The printers save up to 90% on printing costs[1] and enable teachers and learners to print thousands of pages before refilling the tank. In addition, because this printer range features a large ink tank instead of cartridges, and up to three years of ink is included[2], schools will save thousands of rands by not having to change cartridges frequently.
Find out more about Epson and its EcoTank printer range, visit https://www.epson.co.za/.