The anticipated HP PageWide printer series, focussed on small and medium businesses is now available to the South African channel from official HP distributor, Drive Control Corporation (DCC).
The HP PageWide and PageWide Enterprise lineup consists of three new ranges: PageWide Enterprise Color series; PageWide Pro 400 series; and the PageWide Pro 300 series.
"With the new Pagewide series, HP is offering printers and MFPs that deliver professional colour, reduce energy consumption and increase speed at up 50 percent less cost than previous models. It's a series optimised for businesses that require professional printing without the resultant capital outlay," says Caron de Fortier, HP Printer and Supplies Business Unit Manager at DCC.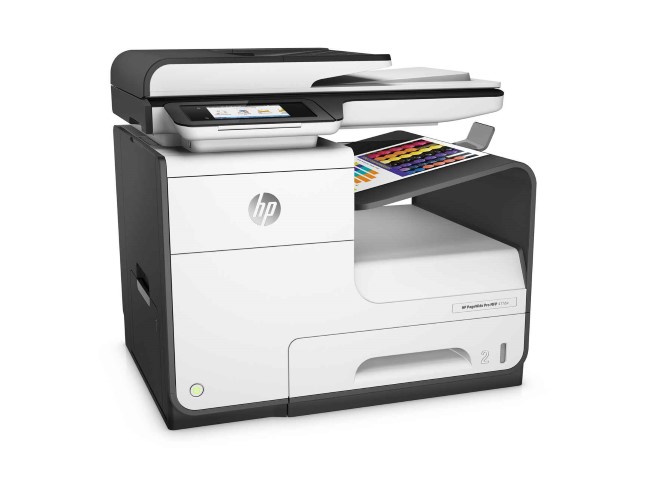 The series
The HP PageWide Enterprise Color series is optimised for SMEs that require larger printing capacity. It includes the PageWide Enterprise Color 556 and PageWide Enterprise Color MFP 586 models which both print up to 15 000 pages a month at a print speed of up to 75 pages per minute (ppm).
The PageWide Pro 400 series includes the PageWide Pro 452dw and Pro MFP 477dw models respectively and features such as:
• Double the amount of print capacity of earlier models in its class;
• Print speeds of up to 55 ppm;
• Dual-head duplex scanning;
• New user interface with colour touch screen;
• Floor stand accessory (optional);
• Fixed-imaging system;
• Lower cost per page;
• New ink formulation and Improved output; and
• Lower energy consumption.
The HP PageWide 300 series includes the PageWide 352dw and PageWide MFP 377dw models; both printing up to 3 000 pages a month at speeds of up to 45 ppm.
The HP PageWide series ships with a standard one year warranty, which can be extended to three or five years next business day, on-site support.