Today Huawei launched a range of smart wearables in South Africa for the first time. The eight devices, each of which are compatible with all operating systems, are stylish yet affordable, and designed to suit all kinds of South Africans – from the fitness obsessed to the casual exerciser.
"There has been a massive surge in popularity of smart wearable devices over the past few years," notes Akhram Mohamed, Chief Technology Officer at Huawei Consumer Business Group South Africa. "At the same time, Huawei has increasingly grown its share of the mobile phone market globally, so it made sense for us to expand into the wearables market, given that this is an area where we can provide an even wider range of premium fashion and technical products to support everyday users at affordable prices."
Huawei's first smart wearables were launched in 2015, but at the time the company believed that South Africa was not yet ready for a new player in the wearable tech market. "Now, however, South Africans want wearable devices that offer more technology and are more affordable." concludes Mohamed.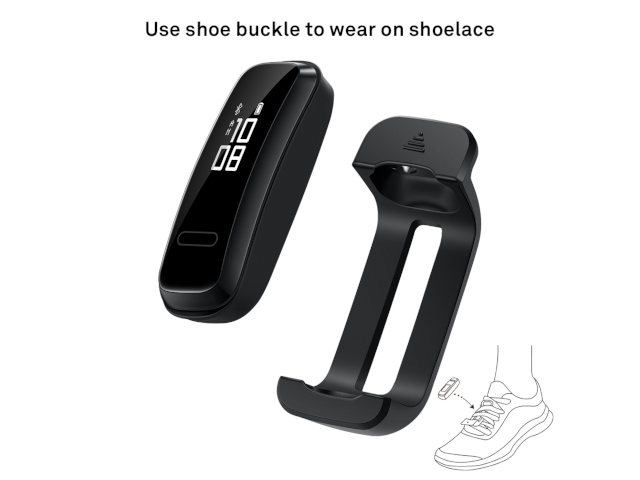 Some of the key features of these Huawei smart wearables include:
· Huawei Band 3e – a pedometer that can be used either on your wrist or shoe. It measures cadence and provides full reports on your running and walking activities via your Huawei Health App, or notifications via SMS, Whatsapp, or calls. This is ideal for beginner runners who don't need to have their heart rate monitored, but would like to measure their progress and running posture.
· Huawei Band 2 Pro – a smart device that monitors your heart rate and sleep and also has a GPS function. Can be used by runners, cyclists and swimmers.
· Huawei Watch GT Sport – a brand new fitness watch with a lightweight design for the sports enthusiast who loves running, biking, swimming, mountaineering, or hiking. This watch, which boasts a two-week battery life, offers various training options, including real-time coaching and training effect analysis. The device's TruSeen 3.0 gets a more accurate heart rate monitoring experience 24 hours a day through its AI software model and next-generation hardware. It also has a standalone GPS that provides more accurate positioning through three different kinds of online satellite positioning systems simultaneously.
Huawei smart wearable devices are available from the following retailers at these recommended prices:
Name

RRP

Makro

(available from 29 November)

Takealot

Incredible Connection (available mid-December)

Sportsmans Warehouse (available mid-December)

Huawei Colour Band A2

R799.00

√

Available now

√

√

Huawei Band 3e

R499.00

√

Available mid-December

√

√

Huawei Band 2 Pro

R1 299.00

√

√

Huawei Band 3 Pro

R1 899.00

√

Huawei Talkband B5

R3 499.00

√

Available mid-December

√

√

Huawei Watch GT Classic

R5 499.00

√

Available mid-December

√

√

Huawei Watch GT Sport

R4 999.00

√

Huawei Watch2

R5 499.00

√

Available now

√

√

Huawei Smart Scale

R899.00

√

Available mid-December

√