SingularityU South Africa today announced that more speakers have been added to the programme for the inaugural Exponential Finance Summit, which will take place at the Cape Town International Convention Centre on 29 and 30 May 2019. The new speakers include Shane Glynn, Hylton Kallner, Phathizwe Malinga, Benjamin Rosman and Magda Wierzycka.
These speakers add to the already prestigious slate of presentations boasting world renowned cybersecurity expert Jaya Baloo, exonomics and exponential business models expert Amin Toufani, blockchain specialist Tanya Knowles, future of cities expert Geci Karuri-Sebina (PHD), Catherine Wood, founder of ARK invest, and data science specialist Manu Sharma. Other headline speakers include Ramez Naam, Kyle Nel, David Roberts, Kirsty Roth, Ashley Anthony, Mic Mann, Shayne Mann, Nathana Sharma, and Paul Pagnatto – one of the top 35 global wealth advisors globally.
This groundbreaking event is the next iteration in SingularityU's journey to #futureproofAfrica, by creating a global community of changemakers, who are able to implement solutions to solve the world's Global Grand Challenges by using exponential technologies.
"As part of our journey in future-proofing Africa, we are thrilled to have added more incredible speakers to the lineup for our Exponential Finance Summit. We feel a great sense of pride to be bringing these world class experts and thinking to our South African shores," said Shayne Mann, co-CEO of SingularityU South Africa.
"Through the Exponential Finance Summit, we hope to facilitate meaningful networking connections on a global scale, encourage ideas that can change the financial world, stimulate the South African economy, and kickstart a strong venture capital ecosystem. Impact is the currency of the future and these new speakers promise to add exactly that," said Mic Mann, co-CEO of SingularityU South Africa.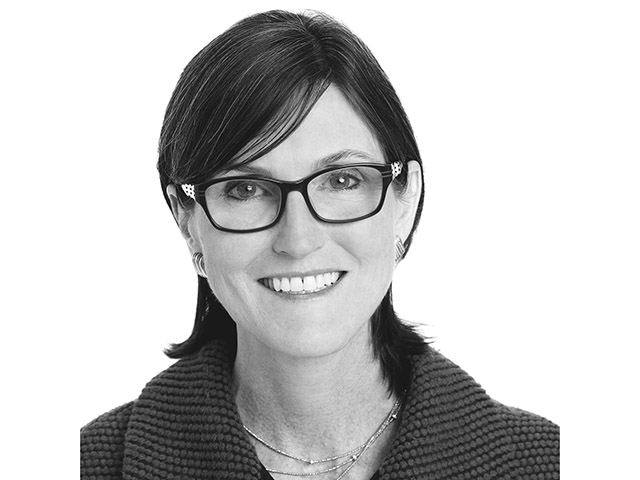 Machine learning expert Catherine Wood is going to be one of the speakers at the event.
The Exponential Finance Summit is an industry-specific event hosted in collaboration with The Development Bank of Southern Africa, global partners Deloitte, and Discovery, and strategic partner MTN. The Summit will showcase how exponential technologies are simultaneously shaping and disrupting the financial industry. It aims to empower attendees with the latest insights on how to boost GDP growth, create employment, and attract foreign direct investment—a key enabler of economic growth that is especially important for emerging market economies.
"Exponential Finance will be a transformative experience for attendees. SingularityU South Africa convenes the world's experts to introduce attendees to exponential technologies and equip them with the mindset and leadership needed to take the finance industry into the future," said Rob Nail, CEO and associate founder of Singularity University. "We expect that these two days will incite and inspire action that will lead to breakthroughs in Africa's economy."
Similar to the annual SingularityU South Africa Summit, Exponential Finance will focus on creating a collaborative and more economically-inclusive future, whereby partnerships and deals can be conceptualised and developed across the continent. Networking opportunities will allow attendees to connect with SingularityU alumni. Exhibitors will present breakthrough ideas and investment opportunities that will run alongside the summit.
Book your tickets now for the inaugural Exponential Finance Summit South Africa
When: 29 – 30 May 2019
Where: Cape Town International Convention Centre, 1 Lower Long Street, Cape Town
Cost: Standard tickets: R18 500, Late mover tickets: R20 350. Tickets limited to 1,000 attendees.
What to bring: An exponential mindset and your networking skills
REGISTER here