Business News sponsored by Republic of Gamers ROG Zephyrus M16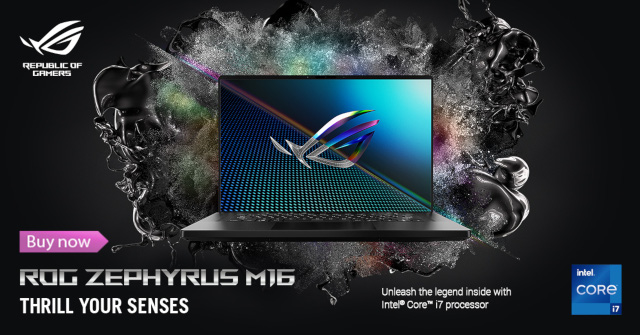 The ideal accessory to any summer selfie is the smartphone it was taken with. The youth want a smartphone that does more but costs less without compromising on aesthetics and capabilities. Whether it's a powerful pocket-sized lifeline between studies and internships or a rising influencer's best friend, they want a device that can do it all and do it well! That's why OPPO is excited to announce the launch of its latest smartphone, the A16s, perfectly ensuring aesthetic capability fit for the South African lifestyle.
Bigger, better & bolder
The A16s comes fully equipped with a 5000mAh battery that provides up to two days of use within a single charge*, so no livestream event will be left halfway through. The intuitive battery uses OPPO's AI algorithm to learn a user's usage routine and charging patterns to safeguard the longevity of the device.
The A16s includes Near Field Communication (NFC) technology which enables immediate contactless payment at accompanying stores and banks, with just a simple tap of the device. This also allows the user to seamlessly send and receive documents and transfer contacts at a tap of a device, affording the user top tier convenience, at an affordable rate.
The sleek design houses a powerful triple lens camera fitted with OPPO's AI Beautification to ensure that each snap is picture perfect every time. An added bonus, apps can be individually locked to ensure that there is no risk of unintended 'swiping' from nosey parents or insecure partners.
"We're excited to launch the A16s in South Africa as it perfectly encapsulates the efforts of OPPO to redesign what a smartphone can do when passion leads technology. At OPPO we are dedicated to creating devices that enhance the lifestyle of citizens in a simple, effective way," says Liam Faurie, Head of Go-to market and operations of OPPO South Africa
It Stacks Up
The device includes a system booster with over 10 highly-specialised optimisations to reduce lag time, improve image quality and sustain continued use of the A16s. With immediate translation capabilities, the A16s can effortlessly switch text in internet browsing between English, Zulu, Sotho, Xhosa and Afrikaans to really provide an authentic SA experience, thanks to Google Translate.
While with FlexDrop, users can have apps within apps open and running by minimizing the app window for seamless duality. The A16s includes a capacity of 4GB RAM + 64GB ROM (MicroSD up to 256GB) and is compatible with ColourOS 11 and Android 11, allowing for state-of-the-art processing. The Google Mobile Services access to the Play Store, Chrome, Google Maps and YouTube give it that competitive edge.
"As we continue to grow our brand and expand on our availability, we keep at our centre the purpose to create technology that enables better living without breaking the bank. The A16s highlights that sophisticated technology is an affordable preference for South Africans." concludes Faurie.
Colours, Pricing and Availability
The 6,5 inch OPPO A16s comes in Pearl Blue and Crystal Black . They are available on contract from R 229 and at RRP of R 3999 from your selected operator and retail channels.