Headphones these days are not simply used for listening to music. They are used at the office, when a bit of creative focus or blocking any distractions are required, and they also prove useful while playing an intense FPS game. In more recent years, they've served as statement symbols, with the likes of Beats by Dre becoming iconic brands in the market. As such, to fulfill these numerous scenarios, a solid pair that can perform as a jack of all trades is a plus. Finding one such pair however is trickier than you might think. Aiming to do is an Adidas Originals styled pair of over-ear headphones from Monster.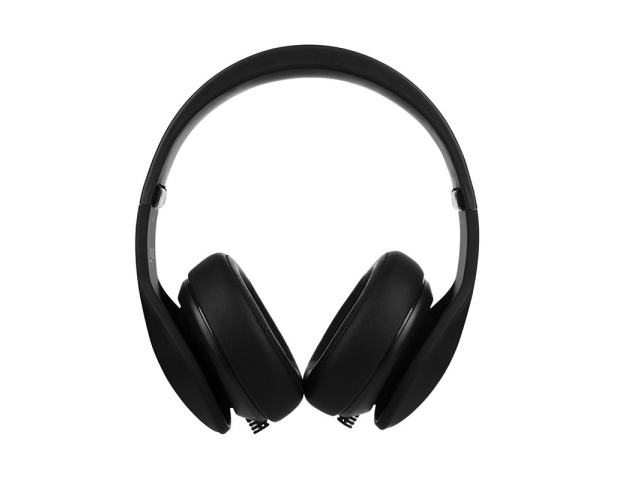 I've reviewed Monsters headphones in the past, with their DNA (review) offering in particular proving both stylish and functional. Consequently, expectations were high for the Adidas Originals model, with the instantly recognisable trefoil logo further adding to the level of anticipation.
Give me more
From a styling perspective, it feels like Adidas and Monster could have done more for these over-ear headphones. The shape and design of both the headband and ear cups are simple and straightforward. In fact, cover up the trefoil logo and these could easily be confused with Beats by Dre's Studio model. Whether or not this was intentional on the part of Monster is up for debate, but neither company (Adidas and Monster) has left enough of their unique design aesthetics to make these headphones feel special. As a result, it simply looks like a collaboration for collaboration's sake, than truly special and enviable. My colleagues are not of the same opinion however, pointing out that the blue and white option (below) is quite fetching.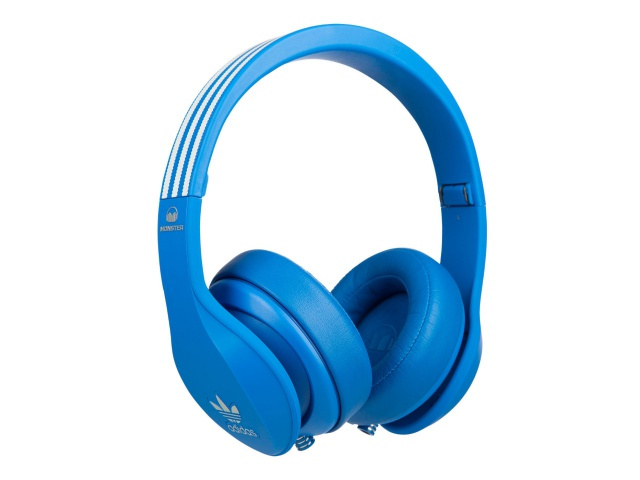 The review pair features a black on black design, with the Adidas triple stripe placed on the headband and incorporating a shiny detail in order to contrast with the matte look of the headphones themselves. The aforementioned trefoil logo is silver, and is the only true design flourish to be found.
Monster has made these headphones foldable, with the extendable portion of the headband featuring a hinge to make them more compact, and ultimately easier to tout around. Also thrown in, is a carrying bag, but it does not offer much in terms of protection (an aspect which will become important when I deal with its price later).
One other interesting feature included in the headphone's design is two audio jacks for what it terms as "MusicShare". This allows wearers to link up with other MusicShare compatible headphones to listen together. While this feature will only be exciting for some, the fact that you can jack in on either the left or right ear cup is always nice to have available.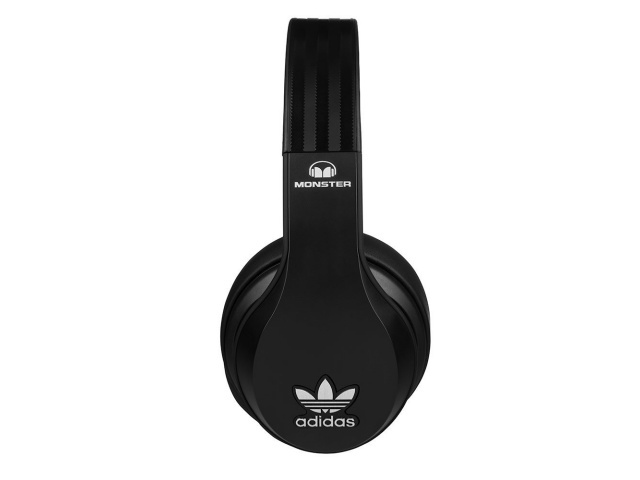 Solid all-rounder
Now we get to the meat and potatoes of headphones, namely how good their sound quality is. On this front, it's hard to find fault with Monster and Adidas' collaboration, especially when comparing it to other commercial offerings. Often, headphones of Monster's ilk are quite bass heavy and do not feature the nuance you'd like in the mid to high ranges. Thankfully though, these ones do well on both fronts, and provide a good deal of balance whichever environment you're sporting them in.
The ear cups are also well cushioned, providing a great deal of comfort in and around the ear. This is somewhat marred by the headband however, which feels a bit tight. When loosened via the adjustable portions of the headband, they then sit a bit too loose on the head, and then you'll find yourself fiddling with them far too long than wanted.
As far as keeping outside distractions at bay, the Monster Adidas Originals headphones are not treated as noise cancelling, but rather tout a noise isolating ability. This translates to a good listening experience, as the majority of noise does not penetrate the cushioned ear cups. As such, for use in and around the office, or while gaming at home, the Monster Adidas Originals headphones are certainly worth considering.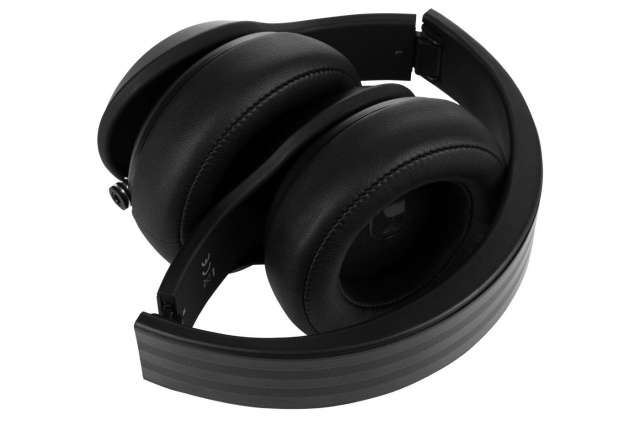 Final Verdict
Thus far, the Monster Adidas Originals seem to be ticking all the necessary boxes to serve as a great pair of all-round over-ear headphones. But then I find out the price, which is a comical spit-take inducing R4 500. Quite frankly this is too much for a pair of commerical headphones that do not support noise cancelling, nor include any true standout features to distinguish them from the market.
As a result, it feels like you're just paying for the trefoil logo and some Adidas branding, which certainly seems like a bit of a raw deal. I truly enjoyed using the Monster Adidas Originals headphones, whether it was listening to a newly purchased album on iTunes, or playing some games on my PS4, or indeed trying to drown out the noise of others while working on a feature. For R4 500 however, the experience is not fully justified, purely for the lack of additional features and a subdued design.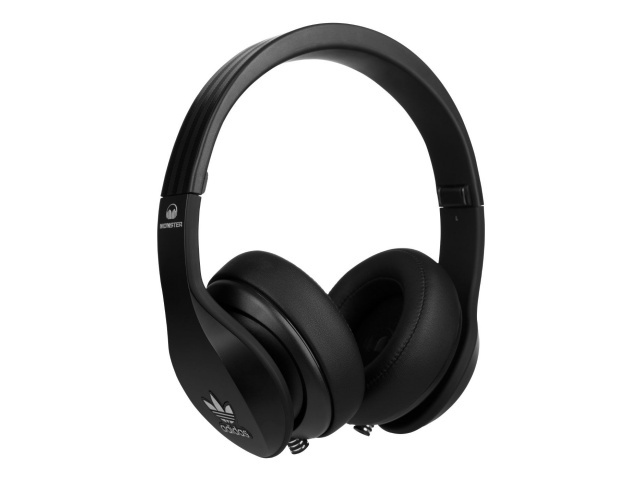 Solidly constructed; Great sound quality; Comfortable cushioned ear cups
Overpriced; Could have more interesting design; Lacks additional features