Plantronics, a pioneer in audio and wearable technology, showcased its highly anticipated new RIG Series headsets at rAge Expo 2016, South Africa's largest annual video gaming, computer and technology exhibition, which was held on the 7th-9th of October.
As early innovators in headsets for space and flight, Plantronics' passion for pushing the boundaries of performance audio gear extends into gaming with mission-critical advanced audio technology. The new RIG 4VR, RIG 400 and RIG 600 are the latest additions to Plantronics current RIG Series, delivering hearing is believing, wireless and unmatched playtime performance gear for the competitive voice gamer.
Coinciding with the debut of the new RIG solutions, Plantronics exhibited at rAge alongside their sponsorship of Pulse Gaming, a league which takes their video gaming enthusiasm and competition seriously in an effort to compel rapid growth across the SA eSports scene. A total of six teams qualified to compete in the 2016 Telkom Digital Gaming Championships (DGC) with puLse.Evolve celebrating winning the Battlefield 4 title and puLse.Reborn finishing 3rd in the Dota2 title. The 2016 Telkom DGC gaming tournament was held throughout the weekend with four groups of four teams moving into the finals on Sunday. The winning team, puLse.Evolve, was captained by Joel Perdigao and competed against Semper Vincemus Gaming in the final (https://www.youtube.com/watch?v=wI-MjXX10ok). "The atmosphere at rAge was electric," said Joel. "Competing in the finals here was great and our team thrives on our 'big match temperament' and the pressure of playing in front of so many people."
puLse.Evolve won against its competitors with the help of Plantronics RIG 500 E, currently praised as a tournament headset leader in the region with its innovative modular design and excellence in sound quality. "Pulse Gaming has evolved significantly in the last 6 months," says Niven Maraj Country Manager for Plantronics South Africa. "Since March 2016, Pulse has increased their team membership from 15 to nearly 50 and their teams from 3 to 8. The sound of the RIG 500 E headsets really seems to energize their competitive spirit and gives them a huge advantage."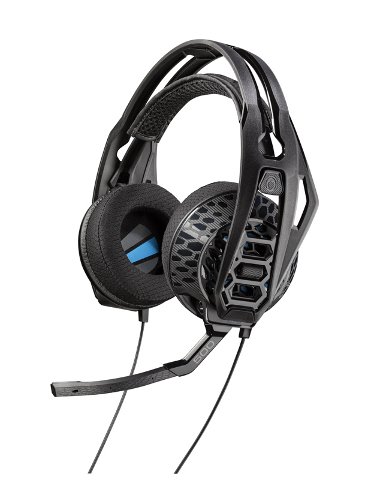 In support of the RIG Series launch, and Pulse Gaming's tournament win, Plantronics hosted daily RIG WARS throughout the weekend, enabling opportunities for rAge visitors to engage in friendly competition against the Pulse Gaming team while experiencing RIG headsets during a live gaming environment. "The competition was pretty steep," said Chris Cousins, Clan owner, Pulse Gaming. "The visitors we played against were very impressed with the sound quality of the RIG and the improvement it can have on your game. Now they know why our teams are doing so well!"
To date, the Plantronics RIG Series available across South Africa is nine products strong, including RIG 500 HX for X-Box, the RIG 500 HD for PlayStation and the RIG 500. The RIG 400 Series includes the RIG 4VR designed for use with PlayStation VR and PS4 as well as the RIG 400 HS which will be available in soon.
All devices are specifically designed with gamers in mind and include features such as modular design to enable customization and cutting-edge sound quality. The soon to be launched, RIG 800, will deliver up to 24 hours of lag-free wireless audio and lightweight comfort for marathon gaming sessions, currently an unrivalled benefit.
Demonstrating fast adoption of the new RIG Series, the products were also available exclusively throughout the weekend on the Xbox stand.
For more information, visit www.plantronics.com/africa and follow us on Facebook (Plantronics Europe and Africa) as well as on Twitter at @PLTSA. Or contact our local Country Manager Niven Maraj on Niven.Maraj@plantronics.com .
This month's business articles sponsored by: