If you have been involved in IT in the last few years, there's a good to excellent chance you are well familiar with the hybrid cloud. But what about the hybrid enterprise?
In an enlightening personal interview, Karl Campbell, Regional Vice President for the UK and South Africa at Riverbed, explained that this is a term that refers to a mixture of owned assets and public assets, and refers to businesses that have adopted a hybrid approach to the way they conduct their operations. Much like hybrid cloud, it similarly is a concept that deserves greater understanding, as Campbell suggests it can play a large role in a company's competitiveness.
"Companies are starting to realise that agility of IT is a differentiator in their businesses, and if they want to stay ahead of the game they have to embrace mobility and services presented in the cloud. If they don't, their competitors will, and quite often it means their competitors can deliver a better quality of service to the end customer," he elaborated.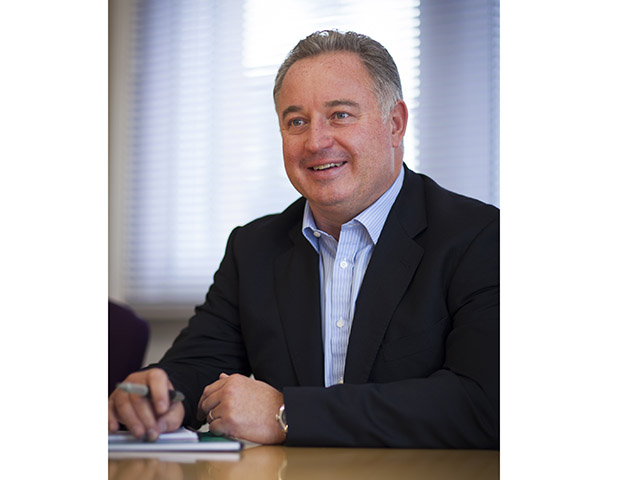 Karl Campbell, Regional Vice President for the UK and South Africa, Riverbed.
Beyond the traditional
It is when considering competitiveness that the hybrid nature of a cloud and the enterprise comes to the fore. "If you look at traditional IT it is very much contained within the four walls of the company, and because of that, has restrictions. Typically, companies would invest in their own network and applications, and would expect a return of investment," Campbell noted. He continued that in many cases this also means that they may be reluctant or unable to invest in new infrastructure due to budget constraints.
Beyond this concern, the logical question that emerges is why should enterprises consider a hybrid approach rather than the traditional way of approaching IT.
Campbell explained that a hybrid approach presents companies with is the ability to consume IT as a service, enabling them to minimise their investment on what they need to own versus what they can consume from a public or private cloud domain. This in turn provides greater flexibility, and greater agility with regards to IT.
It is the latter point that Campbell stressed was particularly important. "Today's workforce is a lot more mobile; people are used to consuming IT as a service, and whether they sit within your four walls or sit outside your four walls, they are going to consume IT differently," he added. Admittedly, this creates a number of challenges, in terms of how organisations protect their data, deal with security and ensure their environment is optimised.
Challenge and opportunity
However, dealing with those challenges seems to be an inescapable part of today's IT landscape, and furthermore, embracing a hybrid enterprise approach offers several opportunities. "I think the biggest opportunity that hybrid enterprise brings is it changes the way you can roll out branch infrastructure. If you think about it, the classic restraints of expanding branch infrastructure is that you have to put networks in, you have to get servers installed and have applications up and running in the branch. You then have to deal with how you back that data up, which is also time consuming," he explained.
However, with a hybrid approach, a business could set up a new branch through virtualisation services, and push certain applications to the branch. Furthermore, it could get a new branch up and running with a very low overhead and greater ease.
He continued that what companies are seeking today is flexibility, asserting that which is current day in terms of driving quality of service to one's customers is more than likely going to be obsolete tomorrow. "It makes more sense therefore, to retain flexibility instead of than owning infrastructure, and consumption based services, whether it be applications, networks, storage, or computing power, gives you that ultimate flexibility." For this reason, he believes that we are going to see more and more consumption based IT rather than the traditional approach.
The end is (not) nigh
Does a hybrid approach, therefore signal the beginning of the end for traditional on-premise IT? No, stressed Campbell. "I think we will always have traditional IT in some form within enterprises. If you look at the large CRM or ERP systems, for some companies it would be very difficult to consume that as a service, because they are very bespoke in terms of how their manufacturing processes work. I suspect that services like that will remain on-premise for the foreseeable future. I'm not saying it won't potentially move into a cloud service, but I think there is still a role to play for the traditional way of dealing with those services," he elaborated.
Furthermore, it's not just large corporations that can benefit from a hybrid approach; surprisingly it's actually midmarket companies (any company with branches or multiple points of operation) that may stand to gain the most. The reason for this is that they aren't as encumbered by legacy investments that large enterprises typically have to contend with, and thus can use the greater flexibility a hybrid approach affords as a differentiating factor.
Sound advice
For companies considering becoming more hybrid orientated, Campbell has some advice:
The first step is to ensure that business (needs) drive IT, and not the other way around. Secondly, he recommends companies get an external opinion of what would make sense in their company relative to that market and their competitors in that market.
He warned against companies turning to their own internal IT departments for suggestions on what applications and infrastructure could instead be sourced from the cloud, pointing out that internal IT departments are invariably interested in protecting its existing assets.
Once the external consultation has been done, then an organisation is ready to consider how to implement a hybrid strategy with their IT team. "Let business drive what it needs and get external opinion, but business needs to drive the move," he concluded.