Globalstar, Inc announced that its gateway in Gaborone, Botswana has gone live, enabling Globalstar and its subsidiary, SPOT LLC, to deliver affordable simplex coverage across South Africa, as well as the rest of the continent.
This new gateway, in partnership with Broadband Botswana Internet (BBi), provides Globalstar's full line of simplex services, including its SPOT portfolio of affordable personal tracking and life-saving products and services.

While some regions in South Africa do offer terrestrial and cellular infrastructure, much of the country's rural expanse has limited or no network coverage or communications infrastructure. In these regions in particular, Globalstar's satellite services, which leverage the industry's only complete next generation satellite constellation, provide a compelling must-have solution for seamless tracking of people and assets.
Whether it's a journey across the empty expanses of the Karoo or the brave coast-to-coast trip along the Orange River, extreme athletes and adventurers alike will find that the SPOT Gen3 safety device can summon help to any location with the touch of a button. It also gives family and friends peace of mind thanks to the ability to track the user's progress via Google Maps. Since 2007, SPOT products have been responsible for over 3,500 rescues worldwide. SPOT Gen3 will retail in South Africa at R2250 excluding VAT.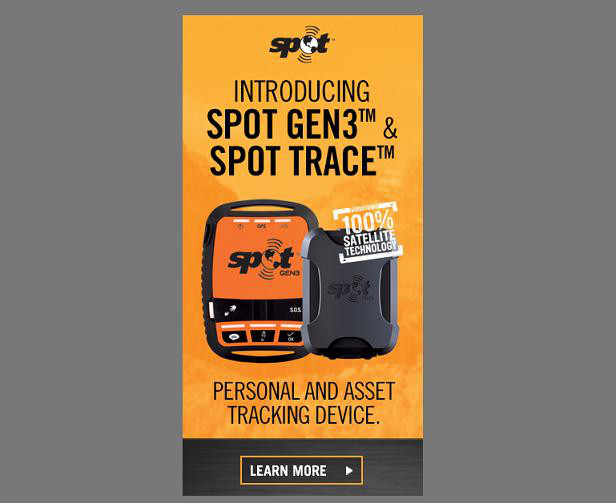 In addition, SPOT Trace will provide South Africans with the perfect anti-theft protection for cars, motorbikes, boats, ATV's, animals or any other valuable item they may want to keep tabs on. Intelligent motion sensors alert the user of any unexpected movement of the item. SPOT Trace is small, rugged, waterproof and easy to conceal. At R1500 excluding VAT, it can make all the difference in safeguarding valuable possessions.
"Expanding our service throughout Africa demonstrates Globalstar's ongoing commitment to making our technology globally accessible," said Jay Monroe, Chairman and CEO of Globalstar. "We see this region as a significant growth opportunity for our low cost satellite solutions. For the first time, people and industries across rural regions will have access to affordable satellite solutions for personal and asset tracking, and we look forward to working with BBi to making our technology available to more consumers across Africa."

For more information on SPOT products in South Africa, or to contact a sales representative visit: http://findmespot.com/en/