Business News sponsored by Republic of Gamers ROG Zephyrus M16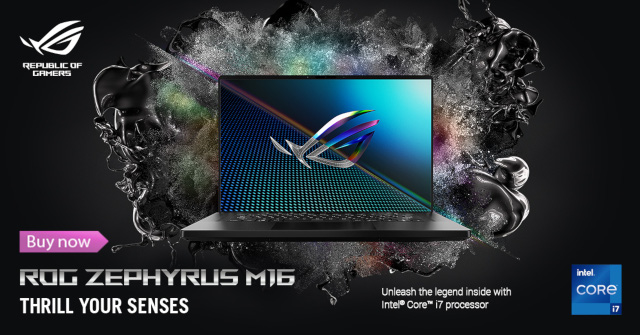 While companies to make a rapid transition to remote working with the pandemic, employee productivity has been one of the most highly discussed topics recently. Supporting remote employees is more difficult than supporting them when in the office for employers. According to Dynabook research The Hybrid Shift: Managing an increasingly remote workforce, almost a third of IT industry cite employee productivity and collaboration as the most difficult areas to manage.
To keep productivity high, it is essential for IT teams to make staff feel comfortable and valued. Employee wellbeing has also been linked to productivity as these uncertain times have increased discussions around mental health. More than half of organizations today prioritize remote support and assistance for employees, while only 33 percent prioritize support to protect employee health.
Demand for tools like Google Meet, Microsoft Teams, Zoom has increased by 73 percent
It is essential that employees are equipped with the right technology to work collaboratively and seamlessly, even remotely. Therefore, IT leaders need to make the right purchasing decisions to satisfy their employees and maintain workforce productivity. With the pandemic, demand for cloud platforms increased by 70 percent, while demand for collaboration tools increased by 73 percent. Companies have tried to maintain employee loyalty, team collaboration and productivity by using web-enabled collaborative tools such as Google Meet, Microsoft Teams, and Zoom.
Companies need to upgrade their enterprise devices fleet for hybrid working model
Director B2B at Dynabook South Africa, Ronald Ravel says: "During the lockdowns, laptops were also very important. According to our research, 74 percent of IT decision makers consider notebook purchase decisions more important today than before the pandemic. As a result, companies will need to prioritise upgrading their enterprise device fleet to meet the standards required by a fully hybrid way of working".
More investment in automation tools and wearable devices for workforce productivity
Underlining the fact that essential features should be considered while investing in new devices to maintain employee productivity, Ronald Ravel says: "To meet employee expectations in this new hybrid landscape, organizations need to look for devices which power an efficient 'work from anywhere' culture. Almost 80 percent of companies say the key features they seek on modern devices are security, connectivity, and performance. Also, the trend for companies to buy automation tools and wearable devices also increased by 60 percent. These technologies not only offer significant benefits around workforce productivity but also increase collaboration amongst remote teams".