ALSO READ:
Peugeot 2008 review
Citroën C1 2015 review
Top 6 Hot Hatches 2014
R350 000 doesn't buy you a heck of a lot of car, but strangely R215 000 can get you almost all you need. An entry level executive hatch is like an empty shopping cart wanting for options, so why then are small hatchbacks leading the technology charge? Trevor van de Ven drives the Opel Adam Jam to find out.
Adam neat little hatch
Much like looking back on Croc sandals, Oakley Frogeyes and Levis Twisted jeans, it's reassuring to see how far we have come in a 'relatively' short space of time
Five years ago finding a USB port in a car was the exclusive realm of a high-end brand. Auto park? Unheard of. Navigation? A R20 000 option. And if your BlackBerry integrated with anything, it was only with your email server and not likely the infotainment system in a small hatchback.
But the sad reality of today's motoring times is that R250 000 doesn't buy you a whole lot of car, heck R350 000 buys you even less. Surprisingly though, it's in the sub-R250 000 segment that – broadly speaking – we are getting to experience some of the best cars launched in South Africa.
Forget the BMW 3 Series, Mercedes-Benz C-Class or Audi A4, which used to epitomise the pinnacle of new car technology. Today it is the emerging brands who have tapped into the desires and needs of the Generation-Next (or whatever we are calling the youth of today), and will lead the car desirability race in the future. Just look at Ford. Five years ago sales were lackluster, and apart from the Orange Focus ST there wasn't really a Ford that people were queuing for come Saturday morning at the showroom. Nowadays Ford is the brand for the up-and-comers, the tech savvy, those who seek something that is equally cool, reliable and functional. And it's here where we find ourselves as we consider the Opel Adam, which might just be the poster-car for the new generation.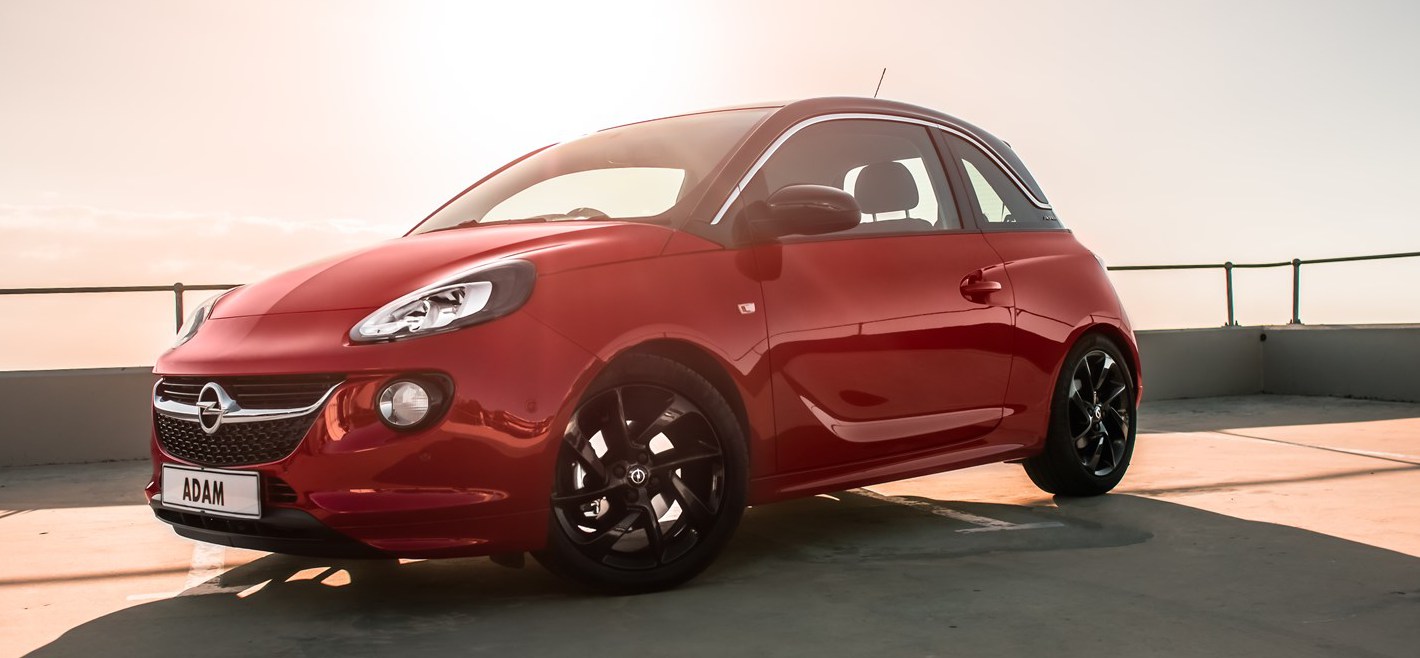 A whole lot of car
GM's little baby from its German stable, Opel, (it sells Chevrolet locally, too) is every bit the techno-marvel that we used to applaud the Mercedes Benz S-Class for being five years ago, and sometimes more. Our R218 800 Opel Adam Jam (base price R209 000) 1.0T, with the OPC Line (R8 300) and Twisted (R1 500) packs, is one of the most advanced hatches I've had the pleasure of driving. It is small in size but huge on new technology. That it makes you feel happy every time you look at it is an added bonus.
I wasn't holding out for much. My daily is a six-year-old three-door diesel hatch. It doesn't have a USB, satnav, voice control, parking assist, or climate control, but it did cost R200 000 back then. So six years later and factoring in inflation what can you expect for a similar price? Fast forward and with the Adam you realise that you get a whole lot more car for the same amount of money.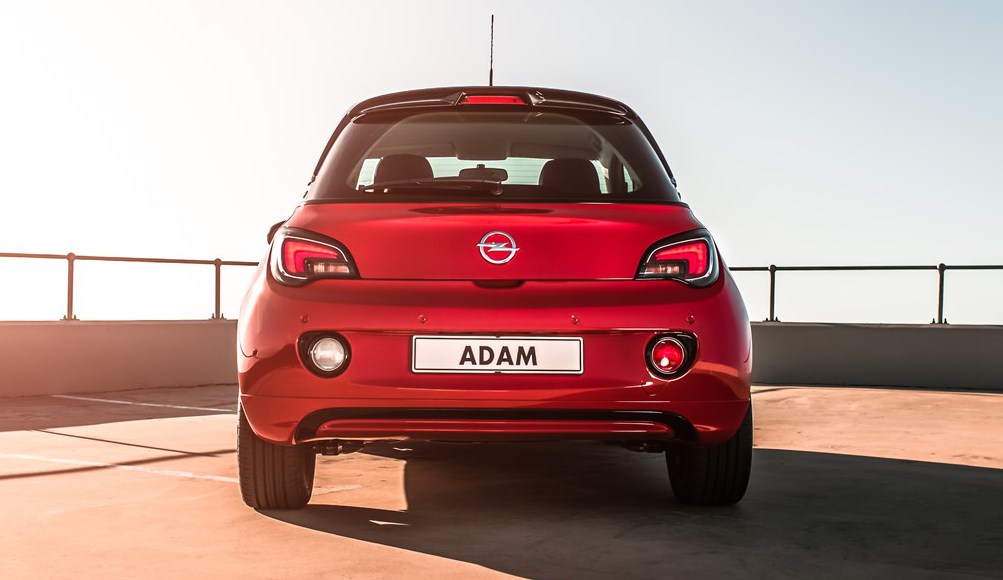 It's not a tarted-up Chevy Sonic or re-bodied fourth generation Corsa. The Opel Adam was designed from the ground up and named after the founder of Opel, Adam Opel. It's befitting then, that it is also the car that heralds the German brand into the new age with such technologies like the Intellilink entertainment system with a 7" touchscreen interface, seven speakers, voice integration if you are using an Apple device with Siri, a reverse parking camera, and its pièce de résistance, automated parking – both parallel and alley docking. Tap a button, modulate the pedals and it parks itself. All standard. Your R700 000 couldn't do all of that unless you threw another R100 000, at least, at it.
Unlike 'integration' systems in the likes of Ford and Fiat, Intellilink from Opel allows the driver access to audio streaming services like Tune-In Internet Radio or Stitcher for podcasts and even integrates satellite navigation through BringGo – simply load the app on a smartphone and access it through the entertainment system. It's wonderfully simple. An iPhone integrates better with the system for browsing the audio library, while Bluetooth streaming worked better when tested with an LG G3 Android device. Of course the system includes hands-free phone functionality through Bluetooth.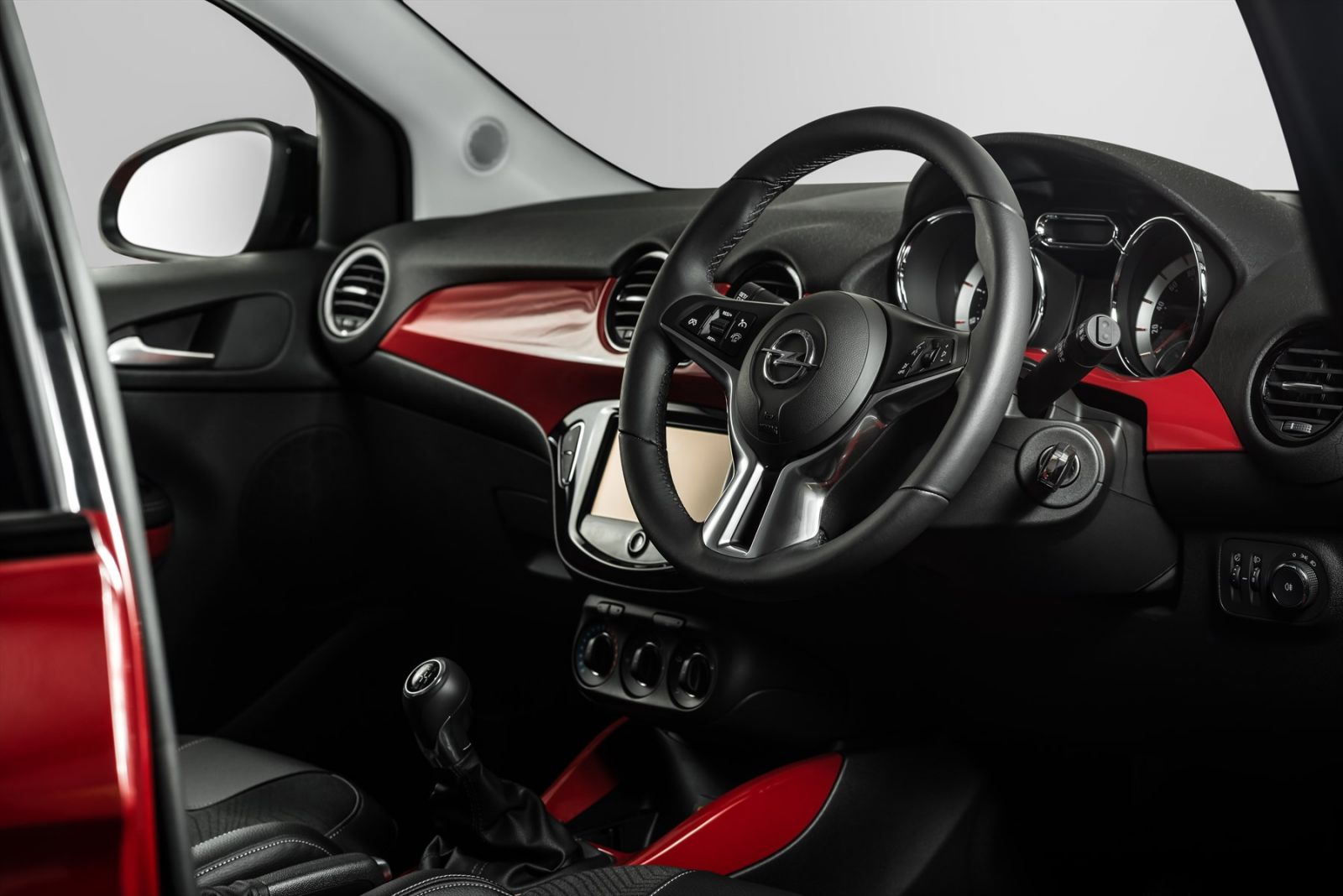 And the power?
Under the hood sits a turbocharged 1.0 three-cylinder petrol engine that thumps out an admirable 85 kW and 170 Nm of torque between 1800 and 4500 RPM. If you've ever wondered what those figures mean, having 170 Nm of torque available from as little as 1800 RPM means you can pretty much step on the accelerator at anything above idle and be rocketed off into the moonlight/sunset/towards the horizon with more vigour than your old 1.6 4 cylinder petrol. Overtaking becomes a blast and hills pose little problem for maintaining speed. Best of all you'll use less fuel. Set aside your prejudices, there's nothing wrong with today's 1.0 engines, and certainly not the ecoFlex in the Adam.
But, it's only a three door and that's not going to suit everybody. You're not likely going to trade your Getz in on one if you're concerned about practicality, but it's plenty spacious inside despite its proportions – a perfect work-commuter. If you can see past its cutesy demeanor and lack of rear doors you will realise its value. Far cheaper than an Audi A1, Volkswagen Polo and even the Ford Fiesta, yet somehow the Adam has a sense of quality befitting something far grander.
For a little bit more you can get a more practical Corsa – a review of which will come in the near future – but for sheer customization and youthful spunk there's little that can match the Opel Adam's big heart. Five years ago I would have wanted to own something fast, something racy, something a lot more expensive nowadays I want an Opel Adam.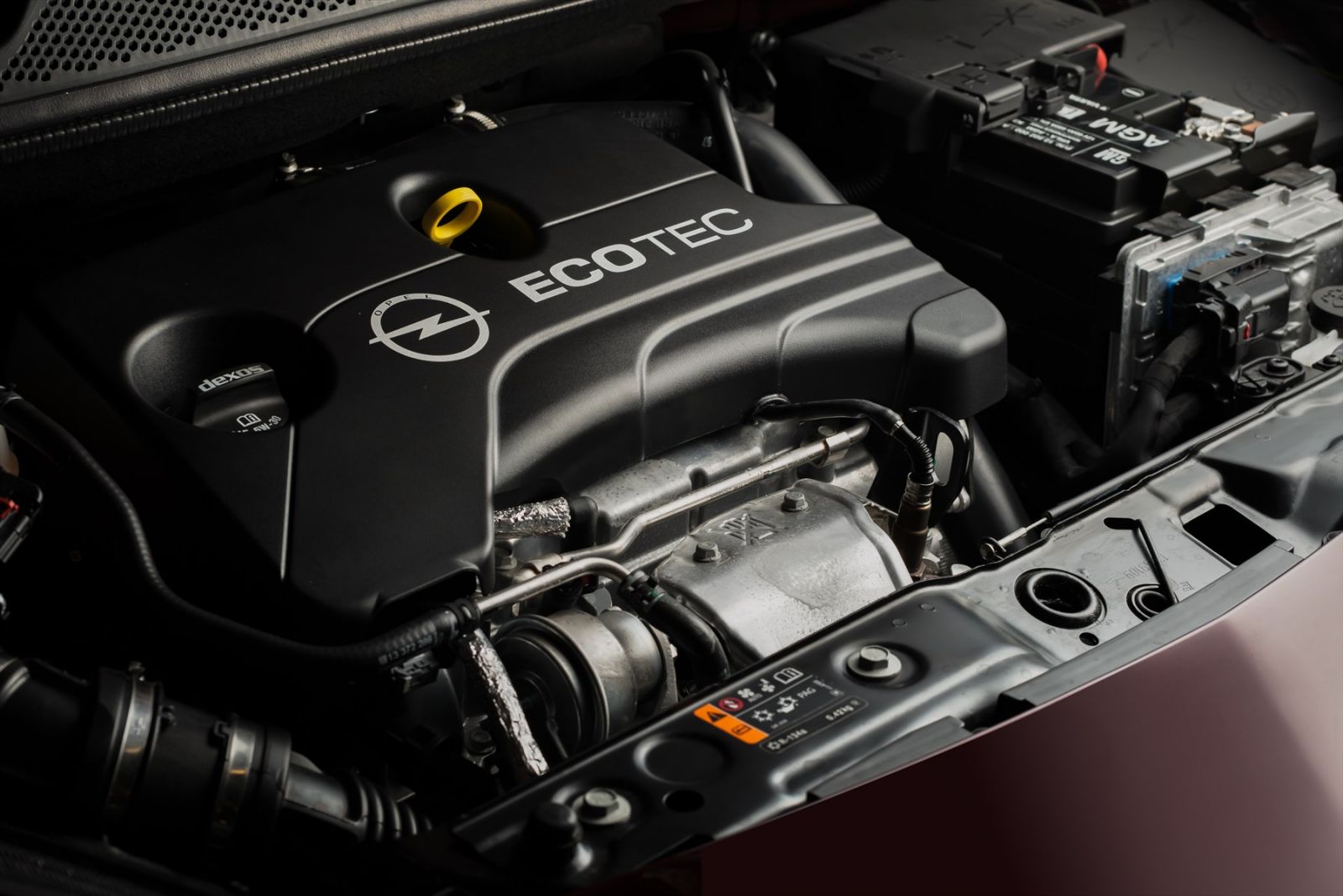 Quick Specs: Opel Adam Jam
Engine: 999 cc turbocharged petrol
Power: 85 kW @ 5000 rpm
Torque: 170 Nm @ 1800-4500 rpm
Transmission: 6-speed manual
Claimed Consumption: 6.3 l/100 km urban (6.1 l/100 km as tested – mix of urban and highway)
Service Plan: 3-year/60 000 km Service Plan (15 000km intervals)
Warranty: 5-year/120 000 km
Price: R209 000 (Base Opel Adam Jam) OPC Twisted Line Pack (R9 800)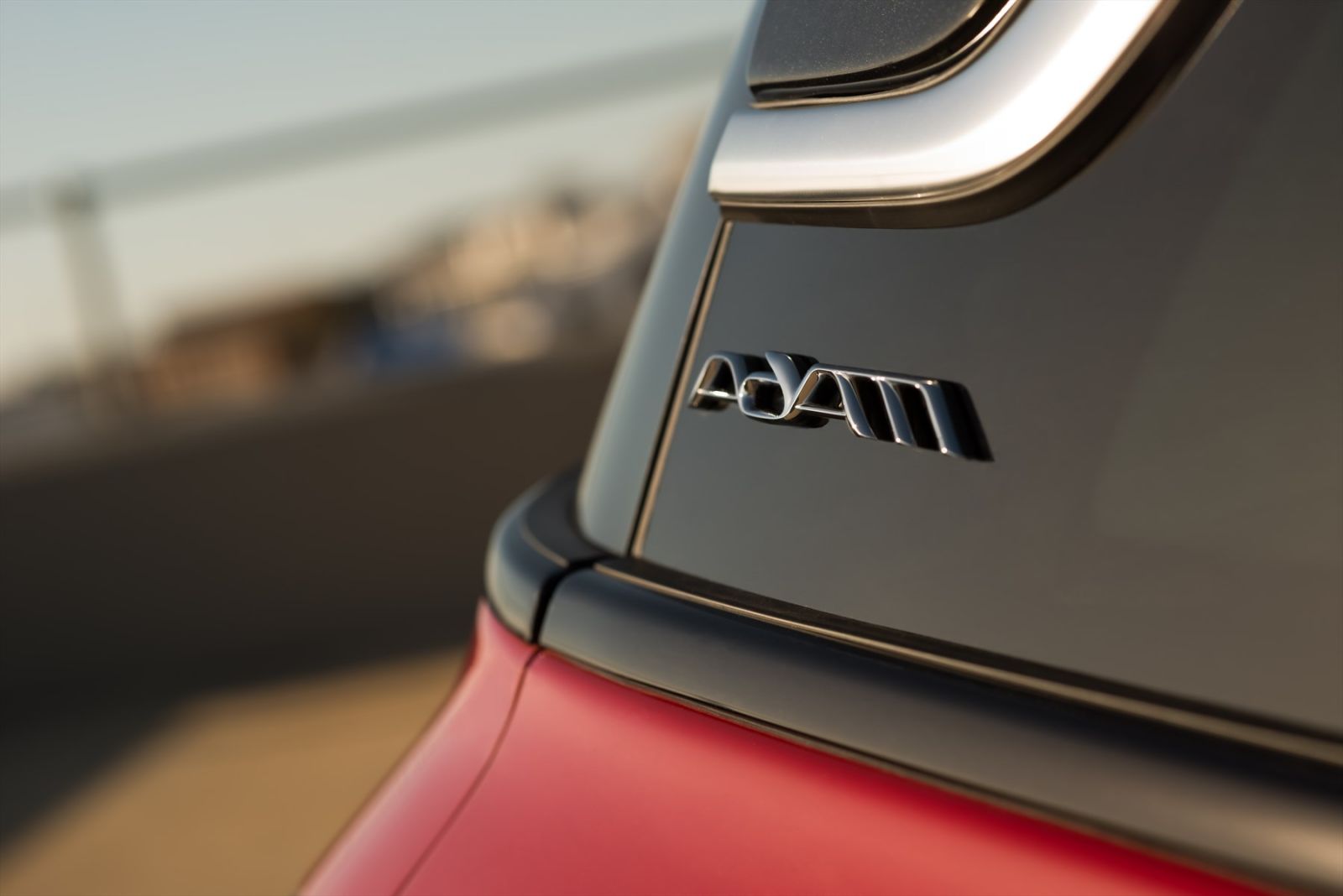 The Swiss Army Knife of cars – there's not much more you can ask for in terms of car tech; EcoFlex Engine; Youthful design and offers hundreds of customisation options.
It's not a 'small' car, but its dimensions allude to it being small; Its boot aperture is small and it's only available in a three-door body style.