While we love and turn to our smartphone camera as much as the next photographer when a quick and casual snap is called for, there's still something to be said for an ergonomic, solid and dedicated compact camera that captures our hearts. Canon's IXUS 310 HS does exactly that.

The IXUS is styled such that it seems to slide and rest comfortably in one's hand, as if daring you not to cradle the camera's noticeably curved and pleasing shape. While the 310 HS is compact, at 185 g it still has a pleasingly solid heft to it, which left us with the welcome impression of holding a substantial device in our hands.

As with their DSLRs, Canon have long understood that part of the experience of photography has to do with the feel of the camera in one's hands, and that ease of use when photographing is essential. This subtle and tactile pleasure that comes from using a well built camera has translated into their IXUS 310 HS compact camera.

Design

The colour scheme of the camera is equally as easy on the eye, with equal measures of black, brown and one or two touches of silver. The camera is apparently also available in a flashier gold and a more muted silver.

On the front of the body, only the 4.4 times optical zoom lens and flash are noticeable, while the top of the camera is almost as minimalistic, featuring a power button, zoom and shutter release button. Additionally, next to the power button is a switch which enables one to toggle between full auto mode for quick and fast shooting and one of the variety of modes on offer for greater creative control.

While the shutter release was faultless, we did feel that the zoom button could have been a bit more prominent. It wasn't difficult to operate by any means, but we did find our finger inadvertently sliding off of it from time to time due to its small size.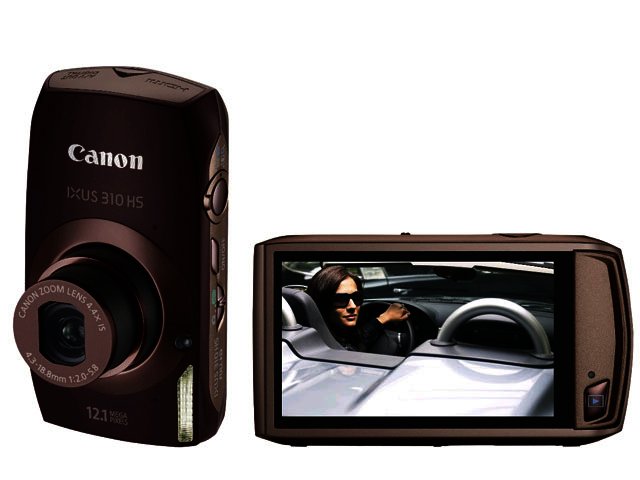 Screen

Indeed, the one thing you won't find on the IXUS are an overwhelming number of buttons or dials to set the camera's functions. That task is left to the 3.2" touchscreen, which covers the back of the camera. The 460 000 pixel screen, which is no doubt amongst the camera's most striking features, serves triple duty as viewfinder, the screen from which to check one's photos and control panel for the camera's plethora of functions. On all those counts, the screen offers vivid colours and saturation and crisp image rendition – whether using to frame one's image or playing it back.

Equally as important for a camera that relies on its touchscreen for navigation and feature selection is the screen's responsiveness to touch input. On this count, the IXUS proved itself yet again – whether we were selecting a function, zooming into a recently captured photo, or cycling through the photos on our SD card, the touch-screen was flawlessly responsive, and seemed to be beset by little discernible lag.

Photo capture

This is not at all bad, considering the IXUS can capture up to 12.1 megapixel images (4000 x 3000). However, we could select instead to photograph at six megapixels (2816 x 2112), two megapixels (1600 x 1200) or VGA (640 x 480).

With nine autofocus areas, we found the camera would reliably and quickly lock onto our subject, both outdoors and in dimmer indoor light. Additionally, one setting enables the subject being focused on to appear in a magnified frame of its own on the screen, leaving no doubt as to what exactly is in focus. From the focal range setting we could further select from normal, for photographing near and far subjects, macro, for very close shooting, and infinity, for far subjects.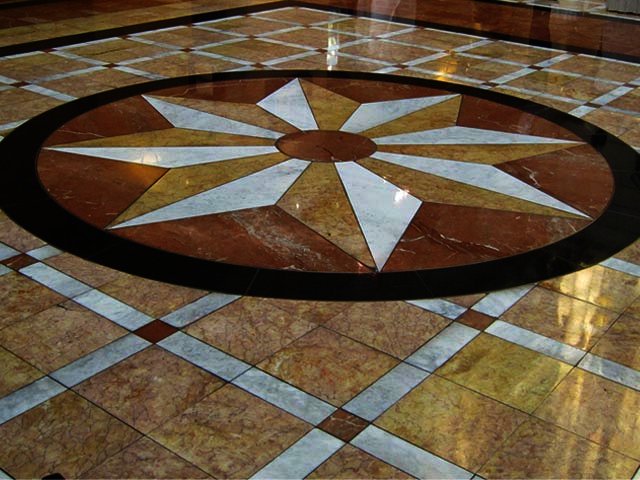 We found the quality of the images on offer, when photographed indoors, to be excellent.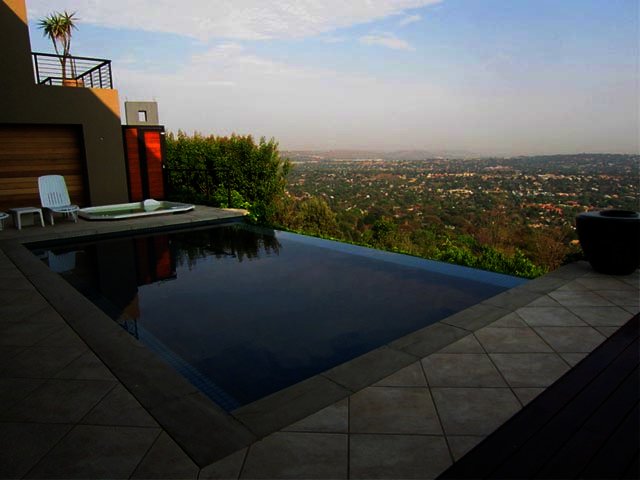 Outdoors, the camera also handled areas of differing contrast very well.
Video

The IXUS 310 HS shoots full (1080p) high definition video, and these are recorded in Quicktime's .MOV format. Playing back recorded video on a large screen using the included VGA cable (no HDMI cable included, despite the HDMI port) is a joy, and actually made the space on our SD that video quickly gobbled worthwhile.
Like so much else rendered by the camera, the quality did not disappoint, and while we wouldn't throw away our camcorder just yet, for on the go HD video, it was ideal.

Feature set

The abundance of modes on offer include Program mode, Aperture Priority, Shutter priority, portrait, and high speed burst (which captures three megapixel images). Additionally, some other potentially useful modes are available, including handheld nightscene, low light (using the tripod mount on the base of the camera), and best image (which selects the best shot from a sequence of images).
More creative or artistic modes then include monochrome, super vivid (high saturation pre-processing), poster effect (for producing posterized images), snow, fireworks, foliage, beach and slow motion movie.

In short, the IXUS has an almost ridiculous amount of creative options on offer. Regardless of whether or not you ever intend using them, it's still great to see this kind of variety packed into an essentially portable frame.

Apertures ranged in ½ stop increments from f2 to f8, while shutter speed ranged incrementally from 15 seconds to 1/1000 of a second. Additionally, the IXUS, which records to a full sized SD card, offers an impressive 24 mm focal length at its widest zoom range, motion tracking, several autofocus options as well as face and smile detection.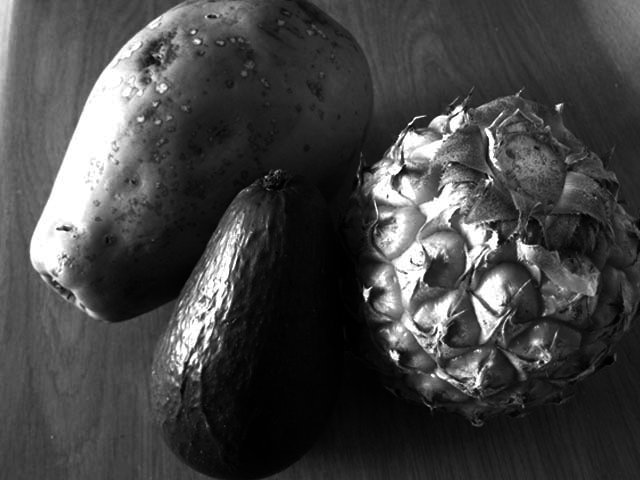 Using the monochrome filter, colours are suppressed.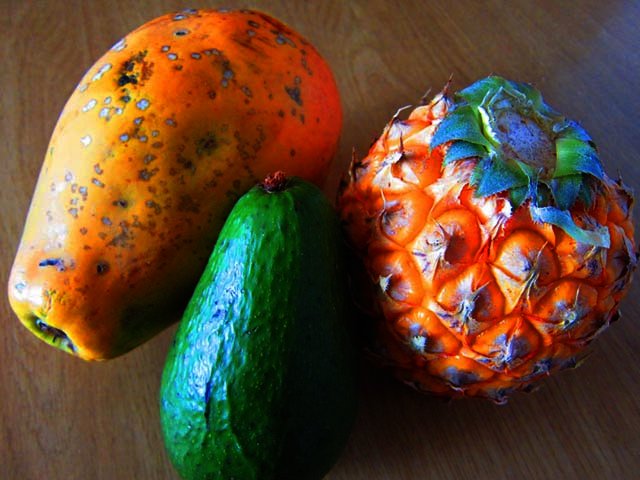 Using the Super Vivid filter, colours are enhanced.
Quality

In terms of the quality of the images themselves, the IXUS produced consistent and above average results, in a variety of lighting conditions, including indoor, low light, outdoor, with and without flash and at various ISO settings, of which the IXUS goes up to 3200.

We found that our images held their integrity well at both 800 and 1600 ISO's, and even at the 3200, pixilation only became a noticeable issue when the image was enlarged past 100%.

Indoors, photographing in artificial light at the 12.1 megapixel setting, the quality was superb, as it was in natural light. Additionally, the modes – and their in camera processing – worked as advertised, offering a number of no fuss creative options. Serious photographers may be inclined to ignore these, but for families and casual photographers, they are certainly worth playing around with.

While the camera's flash was bright it was not overwhelming, and performed admirably when using it for fill light. However, we found that the placement of the flash, which is quite close to the top left and left edge of the camera, meant we had to be careful where we placed our fingers when holding the camera in both hands.

The camera further offers image stabilisation, which can be set to either come into effect when panning, when capturing an image or continuously. Of course, it can be switched off as well if desired.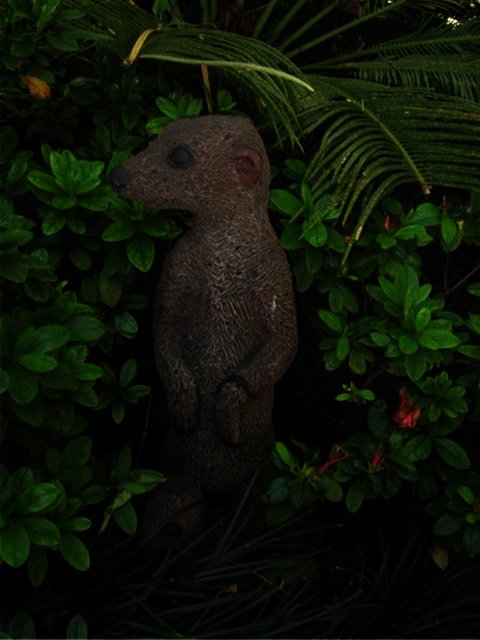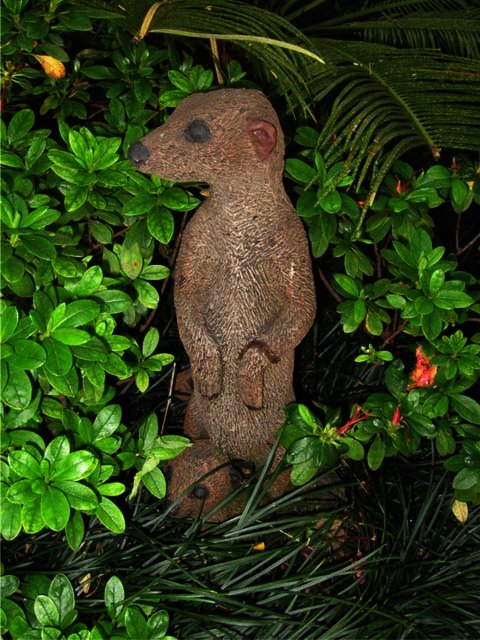 Without fill flash. With fill flash.
To the point
Besides from the zoom button that could have been a bit bigger, we did find that the camera became noticeably warm, particularly around the battery area, after 30 to 40 minutes worth of photographing. Besides from these admittedly small issues, the IXUS 310 HS won us over in every other respect. It has a moderately priced RRP of R3150.
Pros
Abundance of features
Excellent quality
Superb design and build
Cons
Flash close to the edge
Camera became warm with use
Abundance of features, Excellent quality, Superb design and build
Flash close to the edge, Camera became warm with use