There is capturing video on your smartphone, which is often a good experience and a convenient way to create content. Then there is capturing video on your smartphone on a gimbal, which can take content creation to another level. The good news is that on the DJI Osmo Mobile 3, it does just that.
In terms of its appearance, the Osmo Mobile 3 looks much like the Mobile 2, with a distinguished, professional grey aestethic. However, the device is an improvement on its predecessor in one critical arena for mobile content creators – it's a lot more portable, neatly folding up to fit in its Bose headphones size case.
Admittedly, I wouldn't mind seeing the company jazz things up on the appearance front, perhaps with some red and white or yellow highlights, but its conservative appearance belies the creative options it affords.
Getting things going
In terms of usability, it's easy to attach one's smartphone to the device, even if it takes a little practice to ensure you are inserting your smartphone in the right way. There are handy arrows on the cup that holds your smartphone that reminds you should you forget, which admittedly, I found myself relying on more than once.
To its credit, the Osmo Mobile 3 also accommodates the largest phones out there, including the Galaxy Note 9 and Galaxy Note 10 Plus, so you shouldn't have an issue if you too wish to use your favourite phablet. Furthermore, the grip on your precious smartphone is tight, so there's little to no chance of a catastrophic fall. You do need the DJI mobile app to make it work and for your device to be on Bluetooth so that they can pair. That may, depending on your smartphone, take a bit of a hit on your smartphone battery life, though with the Note 10 Plus, it wasn't an issue during this review.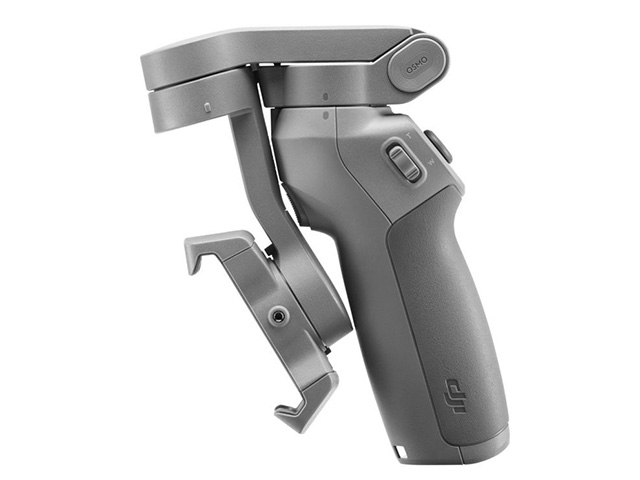 Show me what you can do
Ok, so, phone securely mounted, device installed and paired, what exactly does the Osmo 3 offer that you couldn't do with your camera in your free hands? Smooth panning and zooming, for starters. I found that these quite quickly became my favourite features, with jitter free footage being more easily within reach, and less need to reshoot clips to get it right. Moreover, depending on how you configure these, you can determine the speed of each.
Whether that is getting a long, slow pan for a romantic mood, for example, or a quick one for an establishing shot of a crowd, or whether it is a slow zoom out to show context or a quick zoom in for excitement, the device enables being able to finetune speeds of each.
As well, there is a dedicated button for starting/stopping video and for capturing photos. This means that you don't have to obscure your screen at any point in your filming or shooting with your grubby fingers, which in itself is a pleasure. As well, the Osmo also offers motion tracking via what the company calls ActiveTrack, enabling you to define a subject you want it to follow and then it locks in using the front trigger and steadily keeps that subject as priority.
Wait, there's more
There are a few instances where this shows its value. Following fast moving action, whether that be sports or your pets running, is the obvious one and certainly works very well.
Naturally, how well your camera can focus and keeps up with the action in this regard is going to depend on the smartphone itself. Less obvious but still invaluable for a more professional use, it's very useful at events or conferences, where you are likely to be following a speaker who might wander the stage. Spoiler alert: they all wander the stage.
The DJI app also has a story mode, which gives you some footage guidelines according to an array of templates, to craft a more professional looking story if you choose. Add to this the facility to create timelapses – provided you mount the Osmo on its optional mini tripod, or on a third party one - and you have a lot of creative options to play with beyond what your smartphone offers.
You can also get your smartphone camera much lower without having to crawl on the ground, by turning the Osmo upside down – with the device automatically righting the camera – for a different perspective. And speaking of perspective, switching between landscape and portrait view is a button press away.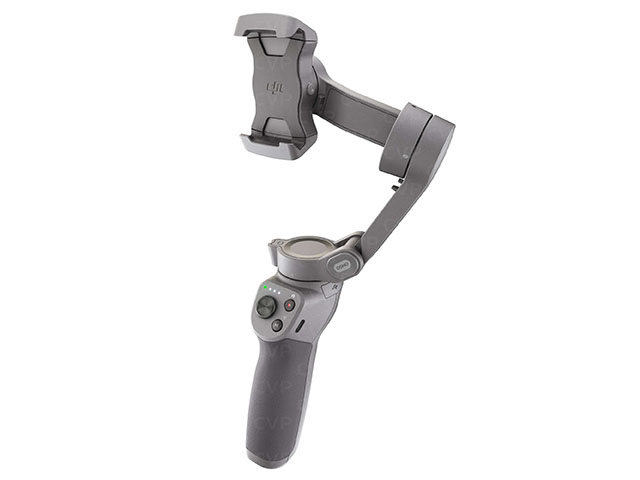 Playing to the camera
If you are more inclined to take photos/videos of yourself rather than the world around you, then the Osmo serves that purpose, quite easily replacing your selfie stick as well. Although you can switch between front and rear cameras on the smartphone itself, that same front trigger as used for ActiveTrack works here for that as well. And finally, you can make a specific gesture to your camera to have it take a photo or commence video. It's a feature I never used, but it is there if you want it.
In terms of battery life, I was very impressed, with the device only requiring a charge once in between five days or so with moderate use.As a benchmark, expect around 15 hours between charges, which equates to plenty of shooting time.
Room for improvement
You may at this point be reaching the same conclusion I did – gimbals of this caliber are invaluable to content creators. You would be right. However, there are some minuses, areas that beg improvement as well (that is the bad news).
The main issue I had with the Mobile 3 wasn't with the hardware itself, which is excellent, but with the app. Getting into all the features it affords can be a little confusing, tiny text makes it a challenge to see in some cases, and finding the feature you want to select feels more cumbersome than it ought to be. There is definitely room for streamlining or better yet, reworking there.
Secondly, I did long for another way to more easily detach and reattach my phone in a hurry. Some kind of clip/clip off facility in the next one, where you can more easily switch between using your phone in hand to tweet for example, and then using its camera for shooting, would be where I would most like to see the company take the line.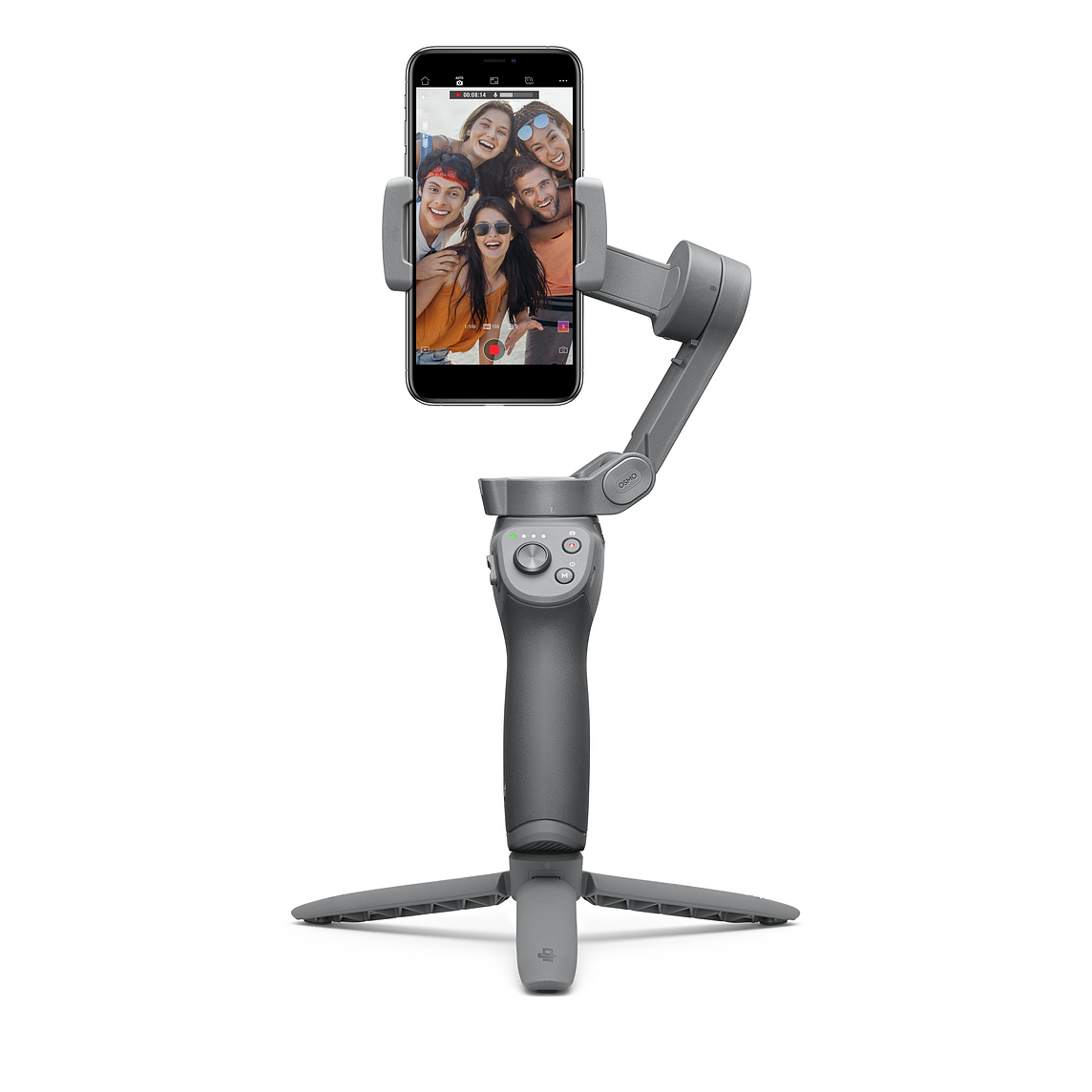 To the point
As it stands, however, it is an excellent piece of kit. Whether it was shooting interiors in a swanky hotel, capturing nature outdoors, or in a highly tempting Chateaux Gateaux in Rosebank, the Osmo managed to turn a few heads and elicit longing from others.
It's not unreasonably priced either, costing R1899 for the unit on its own, or R2300 for the unit, mini tripod and hard cover case accessories as well. If you are a content creator, regularly cover events or are a journo recording your interviews, it's well worth the asking price.
Portable, Solidly built, Extends creative freedom, Easy to set up
App needs work