Even as professionals were catered to by the launch of the top of the range EOS 1D X Mark II at the beginning of this year, next in line for some upgrade love were prosumers and enthusiasts, as Canon launched the follow-up to the well received EOS 70D (review), the appropriately named 80D, which recently landed on my review desk.
This latest addition to the x0D range appears to follow the maxim 'don't fix what isn't broken' as on the surface, the two cameras are largely identical. You have the same form factor, compact for a DSLR, the same vari-angle LCD screen at the back and the same inclusion of a pop up flash, something that neither the more pro level EOS 7D Mark II nor the EOS 1D X Mark II can claim (for weather sealing reasons).
Granted, it may not be built in the same league as the 7D Mark II, but the 80D still feels well made, and certainly neither cheap nor flimsy but rather sturdy in the hand and up to its fair share of moderately rough handling.
This, along with some of the other features explored below, make it a viable second body or walk around town camera, for those enthusiasts and pros alike who don't always need to bring their biggest and best gear with them but still want a versatile DSLR at their side to capture unexpected photographic opportunities.
Stay focused
That being said, the 80D certainly also stands on its own as a viable primary body as well. I found that its 45 point autofocus system was no slouch when capturing a range of subjects, including wildlife and sports.
Before you fret that 'just 45 points' at a time when full frame offerings boast north of 60, doesn't sound too exciting and may not be up to the task of fast moving subjects, in fact, the autofocus system is more than worth a second glance.
All of those 45 points are actually all-cross types points, which means in practice I found it locked on moving subjects with efficiency usually found from border control agents in Heathrow. It also boasts a now improved Dual Pixel CMOS AF during Live View and when shooting video. Additionally, it has a very respectable 7 fps top speed, not bad at all.
Here's the real kicker though, especially for those aforementioned wildlife and sports shooters – the 80D retains autofocus with a slow f8 aperture, which means that the 1.4x teleconverter you wished you could use on that f5.6 zoom no longer has to sit on the sidelines.
In practice, I found the EOS 80D fast and responsive in broad array of lighting, from overcast conditions on the one end of the spectrum to bright sunlight on the other, as well as dim interiors and shadows, to the extent that it occurred to me that focus hunting may actually be a relic of the past.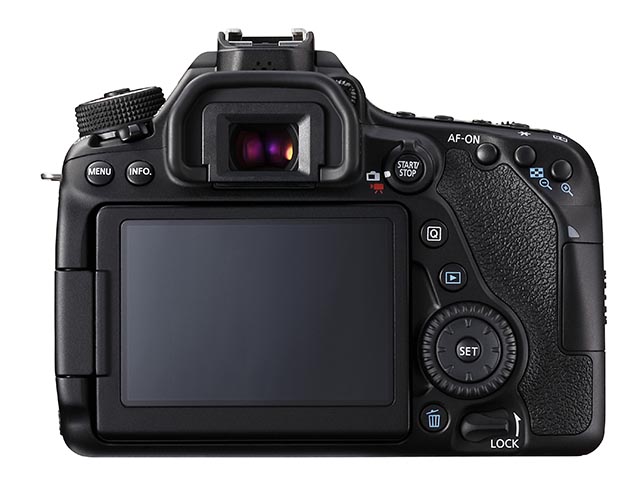 Just one gripe
It does though bring me to my one gripe about the camera, and that is the smaller command wheel on the back. If you shoot regularly with Canon's DSLRs, the large command dial becomes a familiar and welcome addition, featuring prominently across a range of different bodies, from the x0D series to the 7D, 5D Mark III and the pro bodies.
Enabling one to quickly change everything from focusing points to aperture or shutter speeds, this has easily become my go-to dial for common settings and I suspect I am not only Canon shooter for whom this holds true. Unfortunately, this only made the smaller than usual dial on the 80D feel less accessible than I was used to. It's still easy to find without taking one's eye away from the viewfinder, thanks to its ridged surface, it's just not as accessible as the larger dial that graces other EOS cameras.
Onto the positives
That gripe aside, much like on the 70D there is a lot to like about the 80D as well. I must admit to appreciating the convenience of having fill-in flash on tap when shooting some of the gems found in dark hotel interiors. Additionally, the 3" vari-angle touch screen is not just responsive, it is actually easier to view in glaring outdoor light, a challenge that manages to best some of the top range smartphones out there.
Unfortunately though, the hinge of the vari-angle screen obviates the presence of some other useful buttons, most particularly the ratings one. On the 7D Mark II for example, this enables you to quickly evaluate and give standout images up to five stars, which is very handy in post processing, especially when you have to edit reams of images.
However, perhaps somewhat compensatory, the 80D does boast what has become an even more important feature in an always on world the inclusion of Wi-Fi and NFC - making transferring one's precious images to a smartphone or tablet a cordless convenience.
Admittedly, it's something that the 70D had, so its inclusion doesn't come as a surprise here, but it is also a feature that finds itself precluded from higher end bodies due to their more ruggedized shell. For your average Instagramming and photo tweeting enthusiast, I suspect once again this is a tradeoff they would be happy to make, especially as connecting camera to mobile device (in my case here an iPad) is quick, easy and contributes greatly to workflow out in the field.
For video shooters on a bit more of a budget, it is no less appealing than the 70D, but it also raises the bar, now boasting 1080p high definition with Movie Servo autofocus, which tracks and focuses on moving subjects in a video scene.
Quality is king
Having a slew of features and a responsive focusing system is as important as it has even been, but at the end of the day, it is the quality of the image that counts, and on this front, I really wasn't disappointed by the 80D. Part of this is due to the inclusion of a new 24.2 megapixel sensor, and DIGIC 6 image processing. It also left me feeling like while the 80D is designated a mid-range body, it's also narrowing the gap between the higher end 7D Mark II and even the full frame 5D Mark III, which host 20.2 and 22.3 megapixel sensors respectively.
Before I get roasted over open coals, no, I am not suggesting that the 80D supplants either of those fine cameras, and nor am I asserting that a fullframe camera doesn't have its advantages over APS-C from a light sensitivity point of view. However, the 80D is a testament to the fact that APS-C has grown and become better and better.
The new sensor also meant I felt a bit more comfortable pushing the sensor further up to the 12 800 mark (it actually reaches up to 16 000, expandable to 25 600 ISO). As with a full frame body, you wouldn't shoot at the extreme end of a camera's ISO range as a matter of course, but when lighting really gets bad, as in really overcast conditions, it's reassuring to know you can push the sensor to its limits to attain a workable shutter speed with an acceptable amount of noise (output depending).
Decisions, decisions
On the surface, one may question whether the 80D is a big enough step up from the now three years old 70D. However, to my mind it is when you start adding up the several changes together that it becomes clearer that the 80D is a worthy successor to the mid-range throne. In its own way, the EOS 80D pushes the envelope even further with regards to what enthusiasts can expect from today's DSLRs, while being yet another homerun from Canon's side. It has a RRP of R20 500 body only or R27 000 with the new 18-135 IS USM lens (not tested).
Test shots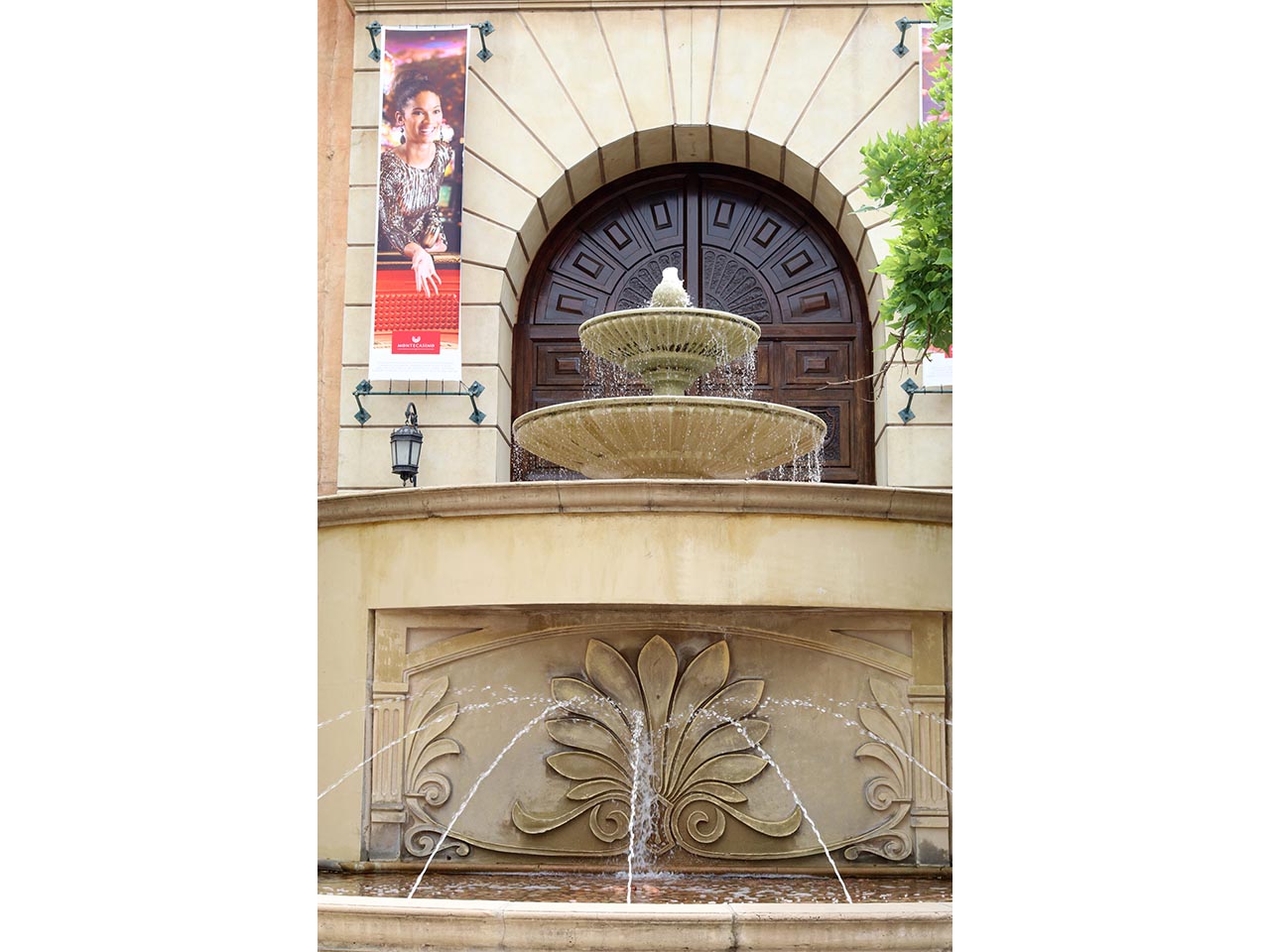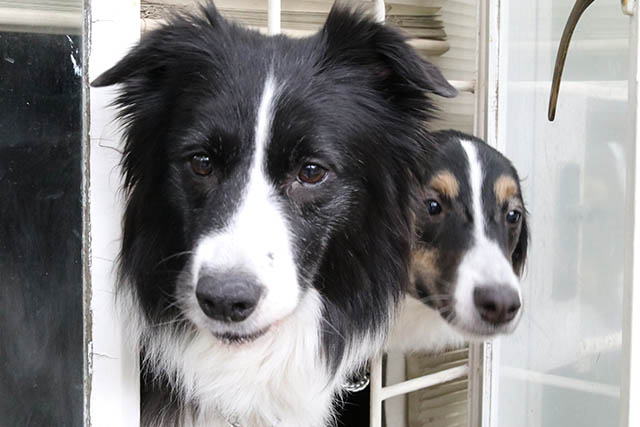 Even at ISO 8000 I was pretty happy with the result on one of my favourite subjects.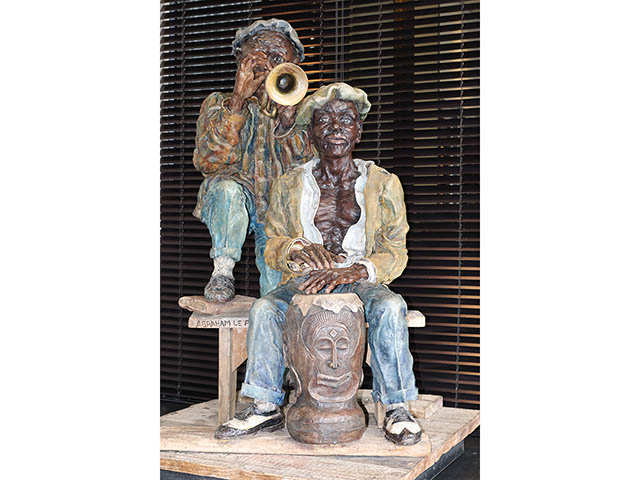 The small fill in flash might not quite convince you to part with your speedlight, but for capturing these musicmen in a dim hotel foyer, it was certainly enough to get the job done.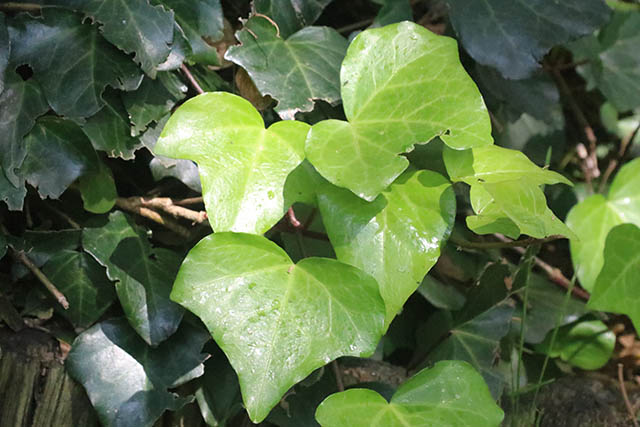 At ISO 12 800, the camera did a good job of a light and dark scene, with little noticable image breakdown.
Excellent autofocus system, Improved sensor, Compact sensor, Wi-Fi and NFC onboard
Small command wheel, Expensive