With a number of manufacturers bringing out bridge cameras with a reach of 50x or more, the day of the superzoom is truly here. This is a boon for South Africans who spend a lot of time in the bush. The reason is obvious – zooms like that allow you to get really close to wildlife without startling it. Nikon's latest offering on this front is the 16 megapixels Coolpix P610, which brings a 60x zoom to the table. We check out five of its best features.
1. 60x zoom
The first if pretty obvious: its 60x zoom, which in 35mm terms equals 25mm – 1440mm. While using the P610 in the Cape on holiday, I found that I was shooting a lot of birds, which when using my DSLR with 250mm zoom was usually not an option. Birds tend to be at a distance that can be reached at about the P610's 30x mark to fill up your frame, but a lot of the shyer ones proved to be only within reach at about 55-60x – perfect with the P610.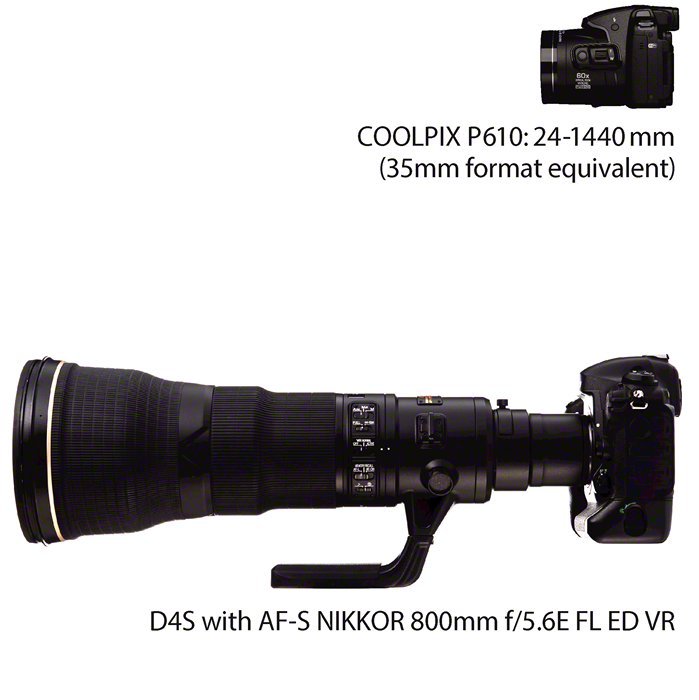 2. Great Auto Mode
I deliberately used the Auto mode for most of my shooting, wanting to check how the P610 deals with the long zoom ranges and general photography. I soon came to a point where I barely switched to the other more manual modes (P,S,A,M) or even the scenes or effects modes. Nikon notes that it uses Dual Detect Optical Vibration Reduction, which came in very handy at long focal distances to allow for a non blurry image. At 60x you are going to struggle to frame your shot though, because holding it handheld is not steady enough, never mind going into the digital zoom on offer (about 4x).
3. Electronic Viewfinder to the rescue
Even though there is a 3" vari-angle LCD monitor (921k dot resolution) to work on, I found the electronic viewfinder (EVF) handy for two reasons. While shooting in direct sunlight I preferred composing with the EVF, while pressing the camera to your face also allows for a bit more stabilisation. Although quite small in size the EVF's resolution (also 921k dot) is quite decent, used mostly in full when displaying your recent photo.
The zoom capabilities of the Nikon Coolpix 610
4. USB charging
USB charging sounds like a small thing, but when travelling it actually makes a lot of sense. The P610 uses the same micro USB port as most smartphones (except Apple users) to charge. No more remembering to pack the charger, just use your phone's. It's a good thing because the P610's battery doesn't last longer than a day's worth of sightseeing.

Note: Nikon says to not use any USB cable other than the UC-E21 supplied. During testing I used others without hassle, although you should rather just trust Nikon.
5. Wi-Fi too
Like many other cameras now on market you do have Wi-Fi and NFC onboard. NFC allows for easy pairing with certain smartphones, while I used Nikon's Wireless Mobile Utility app on my phone to quickly transfer photos for easy sharing. The app can also be used to trigger the shutter remotely. These days with Instagram and Facebook almost ubiquitous, having Wi-Fi on your camera is almost a must have.
And the bad…
Apart from short battery life, I sometimes found focusing with the 610 frustrating too. On certain occasions it was slow to focus, sometimes not finding the subject at all. After you trigger the shutter and want to capture another image, you have to focus again, which in the case of shooting birds meant they already flew away. I countered that by using the rather impressive sport mode to capture multiple images in succession.
In the end
If you call the Kruger your spiritual home and love wildlife and birding photography, these superzoom bridge cameras are a low cost alternative to buying a DSLR with a massive telephoto lens. Granted, you will never get the type of quality from the P610 as from a DSLR, but then again not everyone needs that.
While using the Nikon P610 on vacation it did a solid job, having barely moved off Auto mode for great shots. Except for its small battery and the focusing trouble that reared its head, it's a camera that will get you in far enough to get the shot you want.
The Nikon Coolpix P610 retails for R5000.
Sample Images
The following images were taken with the Nikon P610 but have been edited with Lightroom.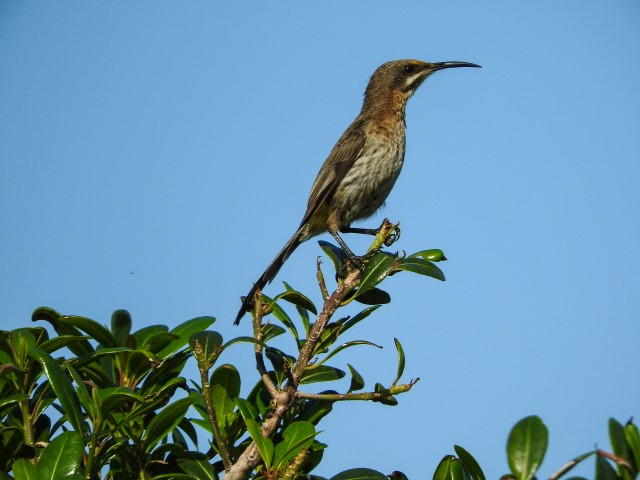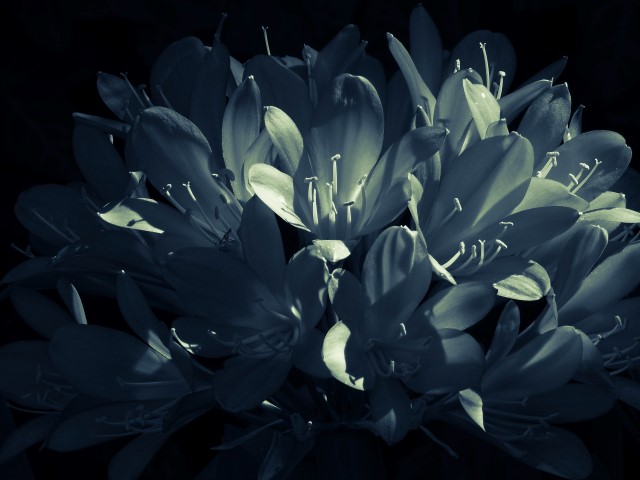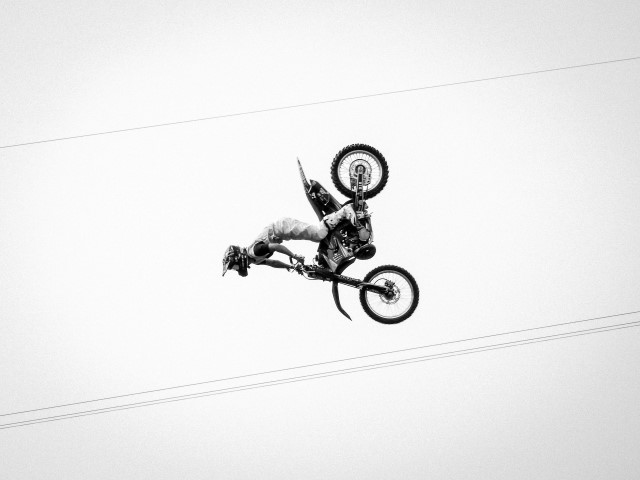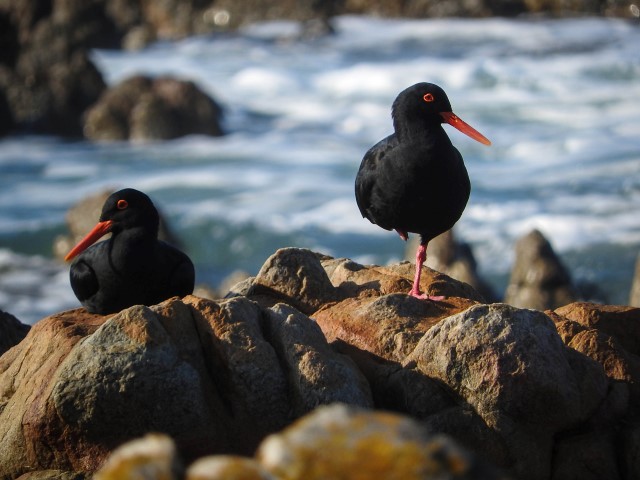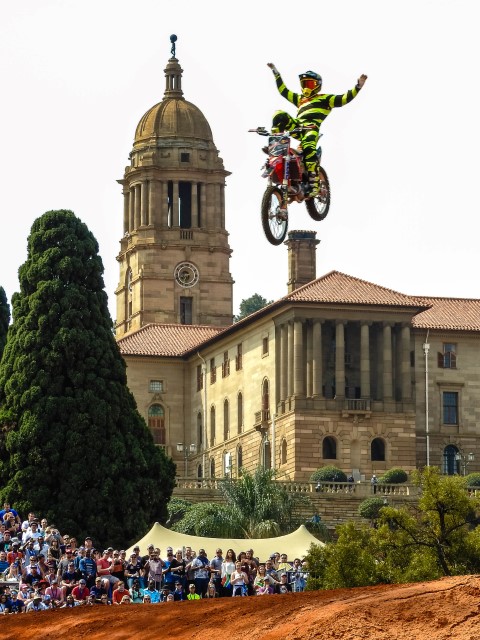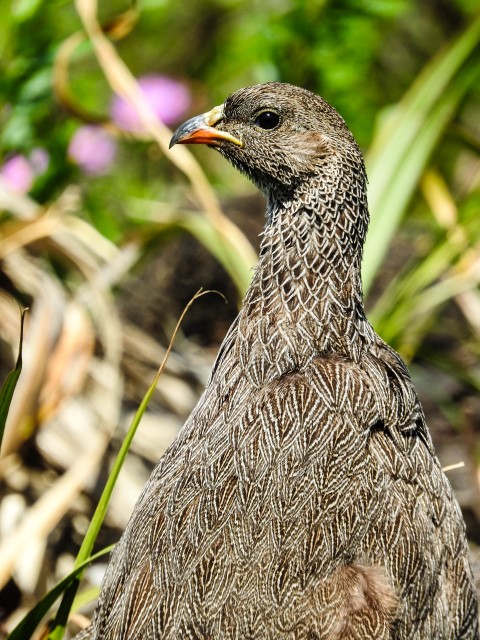 60x zoom, great Auto mode, stabilisation works, Wi-Fi, USB charging
Battery life a bit iffy, focusing can be a problem