WANT TO WIN THE 100D? CLICK HERE TO FIND OUT HOW!
If you are looking for the smallest, most portable Canon DSLR around, look no further – the EOS 100D admirably fits the bill.
For many a photographer, foremost on their mind is the size and weight of the camera they intend toting with them everywhere. Granted, you could opt for a point and shoot camera or a high-end compact like the G16 or even opt for a mirrorless option, but what about the photographer who has their heart set on a DSLR? Well, for them, the EOS 100D is ideal.
For starters, at 116 x 88 x 68 mm, its body is not much bigger than the aforementioned G16 (although obviously lenses and a flash adds to its girth). Furthermore, it feels exceptionally light in the hand, and at 370 g, certainly won't weigh anyone down. We found this to have distinct advantages in general usage as well, where being as unobtrusive as possible was essential, particularly when photographing subjects normally spooked by large cameras pointed their way.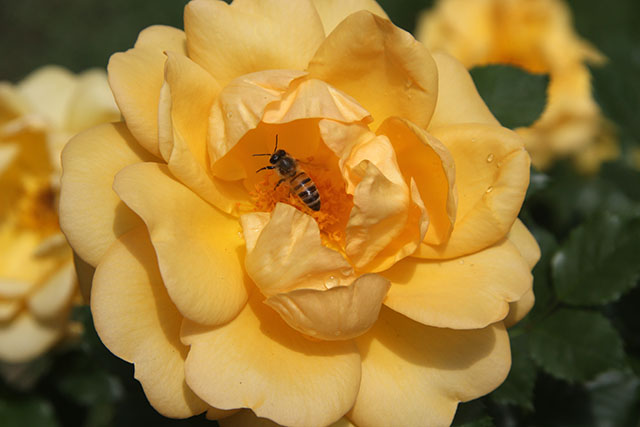 We were quite pleased with the results of macro mode, used here, with the kit lens attached. Additionally, the bee in the series of shots that we took was nonplussed by the camera's presence.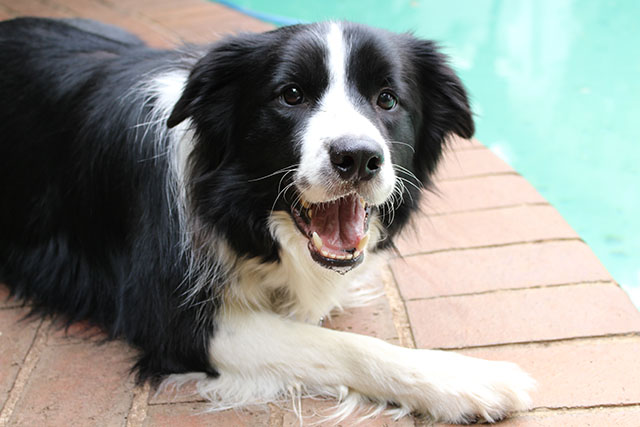 Also giving a tail wag and wide smile to the camera's onubtrusiveness was our most camera-shy model on hand, who allowed us to catch several rare portraits of him without trying to rush the camera. Alas, it seems as though the camera and kit lens combo didn't handle highlights quite as well as we would have liked, with them blowing out in this (unedited) shot.
DSLR to the core
Enhancing this, it boasts all the familiar features one expects to find in a DSLR, including a very decent 18 megapixel CMOS (APS-C) sensor, 9-point all cross type AF system, 4 fps continuous shooting and a very respectable ISO range of 100 to 12 800. Naturally, full compatibility with Canon's EF and EF-S lenses is a given, and important part, of the camera's versatility.
As befitting an entry-level camera, we found that accessing its features was particularly intuitive. While the 100D boasts an Extra Effect Shot mode, which captures two images simultaneously – one with a Creative Filter applied, as well as one standard image – this seemed to be less useful than we expected. However, the staple modes (aperture priority, shutter priority, and close-up in particular), delivered beautifully.
To the point
In the final analysis, we have to agree with the Technical Press Image Association, which awarded the EOS 100D the best entry level DSLR award earlier this year. As a DSLR, it's as easy to recommend as it is to use. It has a RRP of R8 500 with the 18-55 IS STM kit lens.
Compact, Lightweight, Easy to use
Extra Effect mode less useful than we expected, Not as rugged as some of Canon's offerings